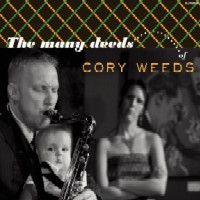 Cory Weeds, the busiest jazz musician in the industry is behind the mixing board once again playing tenor sax on a live CD recorded at his Vancouver jazz club. A professional musician for nearly 15 years his non-stop-do-a-bit-of-everything musician continues to delight, astound and produce top notch jazz.
Weeds, 36 and now a family man, and his quartet (led by the Hammond B3 organ played by Joey DeFrancesco) play soulful swinging jazz with a bit of funk, bossa nova and a smidge of traditional gospel.
Opening track on the album "Juicy Lucy" certainly defies you to not tap your toes, jive and sway your head in time with the music. The album's energy continues to flow into the second track "Goin Down" where DeFrancesco takes over. It is certainly apparent to me, after hearing him make the B3 organ sing why Joey's claim to be the finest jazz organist on the planet is spot on real.
The remaining six tracks on the CD carry on in the same exceptional, finely tuned body swaying jazz that ends up with one of my favourites "Roofin' It". Without a doubt this is one of the best jazz quartets I've heard in a long time with Cordy Weeds on tenor sax, Chris Davis on trumpet, Joey DeFrancesco on organ and Byron Landham on drums. I would crawl over crushed glass to get a front row seat to hear this group perform at anytime.
The material and execution on this disc is superb. Weeds and the rest of the quartet produce a big sound with an astoundingly laid beat that make you not only hear the music but feel the soul, passion and love of jazz. .
Weeds has now set the bar even higher for himself utilizing the talents of DeFrancesco, Landham and Davis and hope that future endeavours together result in the same high quality as on The Many Deeds of Cory Weeds. This is certainly an exceptionally worthy addition to anyone's jazz collection.
By Dave Ferguson
Aug 30, 2010
[
reviews home
] [
list reviews
]
comments powered by

Disqus
More Reviews By Dave Ferguson
Barney Bentall
The Inside Passage
(True North)
Jan 12, 2010

Mark Berube And The Patriotic Few
Tailored to Fit
(Aquarius)
Nov 24, 2010

Mark Berube And The Patriotic Few
June in Siberia
(Aquarius)
Apr 26, 2011

Bill Bourne & The Free Radio Band
Bluesland
(Self-Released)
Aug 9, 2011

Jim Byrnes
Everywhere West
(Black Hen)
Nov 24, 2010

China Syndrome
Nothing's Not Worth Knowing
(Self-Released)
Feb 18, 2011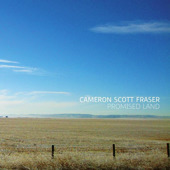 Cameron Scott Fraser
Promised Land
(Self-Released)
Oct 21, 2010

Brandon Isaak
Bluesman's Plea
(Self-Released)
Feb 13, 2012

JW Jones with Sumlin & Musselwhite
Midnight Memphis Sun
(Northern Blues)
Oct 21, 2010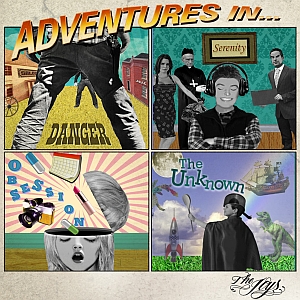 The Joys
Adventures In...
(Self-Released)
May 13, 2010

Mantler
Monody
(Blocks Recording Club)
Aug 30, 2010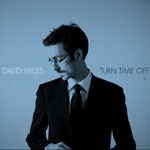 David Myles
Turn Time Off
(Self-Released)
Aug 30, 2010

David Myles
Into The Sun
(Little Tiny)
Nov 19, 2011

Pale Whale
Pale Whale
(Self-Released)
Jun 17, 2011

Purple Hill
Bring On The Macho
(Escapegoat)
Jun 17, 2011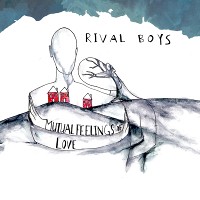 Rival Boys
Mutual Feelings of Love
(Self-Released)
Aug 9, 2011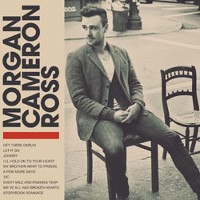 Morgan Cameron Ross
Morgan Cameron Ross
(Sparks)
Jun 17, 2011

The Stance
I Left Love Behind A Long Time Ago
(Just Friends)
May 13, 2010

The Telepathic Butterflies
Wow And Flutter
(Rainbow Quartz)
Jun 28, 2010

Whitehorse
Whitehorse
(Six Shooter)
Sep 30, 2011

Wild Domestic
Wild Domestic
(Out Of Sound)
Feb 13, 2012

Joey Wright
Hatch
(Black Hen)
Apr 26, 2011

More Reviews For Cellar Live artists