The Meligrove Band is an indie-rock quartet from Toronto, Ontario. For almost a decade, they have been shaping the local scene with their mix of upbeat dance rhythms and experimental melodies. Shortly after the release of their critically acclaimed 2005 album Planets Conspire, their label V2 Records went bankrupt and caused the band's momentum with touring and recording to slow down significantly. Several years later, Shimmering Lights is the product of a slow do-it-yourself approach which was created without the pressure of record label timetables. The new album was recorded mostly in their homes, and enabled a process of songwriting with gaps for touring and revisions in recording.
Shimmering Lights was mixed and produced with assistance from Jose Contreras, who also worked on their previous release Planets Conspire. There is also a plethora of guest musicians, including violin from Randy Lee (known for playing with several indie-pop artists, such as Allie Hughes) on four of the album's tracks. The song "Ghosts At My Back" is an excellent introduction to Shimmering Lights, with duelling trumpet features from Brendan Howlett and Andrew Scott. The second track is "Really Want It", which characterizes The Meligrove Band sound with its jagged upstroke guitar, melodic sliding bass lines, and shouting vocal hooks of prior releases.
There are also a few elements of Shimmering Lights which seem to mark an extension of the band's distinctive style. The song "White Like Lies" is driven by dissonant piano parts, as well as noisy cymbal crashes and spastic hi-hat fills. "Halflight", the album's first single, has multiple melody changes which add a baroque-pop feel, before concluding with a whistling ending (reminiscent of Planets Conspire). The next track, "Kingfisher", includes groovy drum samples from Yoroku Saki and a full-on screaming chorus section. "Bones Attack!!" is also a standout song with its use of group choir parts, falsetto harmonies, and vibraphone from indie-rock multi-instrumentalist Rich Aucoin. Shimmering Lights manages to experiment with new structures and tones, without departing too much from the sound that has popularized The Meligrove Band. While some fans of the band may be disappointed with the lack of dynamic diversity of past albums, Shimmering Lights is a fun and danceable release which may open doors to new directions in the future.
By Marshal Hignett
Dec 12, 2010
[
reviews home
] [
list reviews
]
comments powered by

Disqus
More Reviews By Marshal Hignett
A History Of
Action In The North Atlantic
(Noyes)
Mar 22, 2010

The Balconies
The Balconies
(Self-Released)
Dec 6, 2009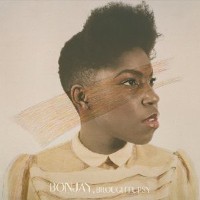 Bonjay
Broughtupsy
(Fontana North)
Feb 28, 2011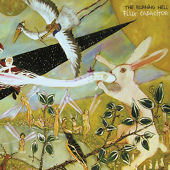 The Burning Hell
Flux Capacitor
(Weewerk)
Sep 9, 2011

DB Buxton
Dirty Dance Party
(Little Whore)
Nov 5, 2010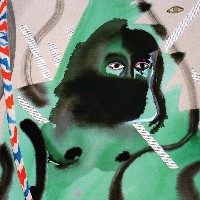 Jennifer Castle
Castlemusic
(Flemish Eye)
Jun 24, 2011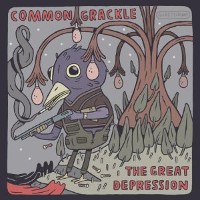 Common Grackle
The Great Depression
(Fake Four Inc.)
Apr 1, 2011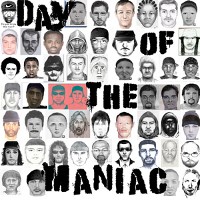 Day of the Maniac
Day of the Maniac
(Little Whore)
Feb 28, 2011

Allie Hughes
Allie Hughes
(Self-Released)
Nov 5, 2010

The Joe
Float or Flail
(Old Ugly)
Apr 1, 2011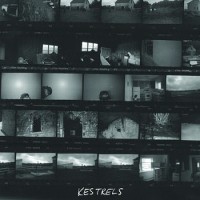 Kestrels
The Solipsist
(Noyes)
Jun 28, 2011

Kids On TV
Shape Shifting Mutants / Remixes Volume 1
(Blocks Recording Club)
Dec 6, 2009

Kill The Autocrat
New World Disorder
(682)
Nov 22, 2011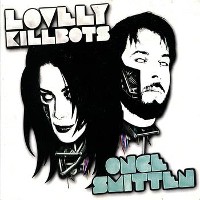 The Lovely Killbots
Once Smitten
(Obscenery)
Sep 9, 2011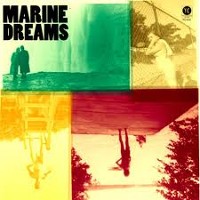 Marine Dreams
Marine Dreams
(You've Changed)
Apr 14, 2012

Modern Boys Modern Girls
I Might As Well Break It
(Self-Released)
Dec 6, 2009

The Paint Movement
The Paint Movement
(Nevado)
Nov 22, 2011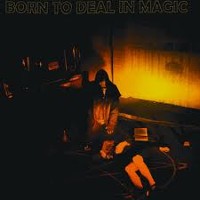 Shooting Guns
Born To Deal In Magic 1952-1976
(Teargas Recording Tree)
Apr 14, 2012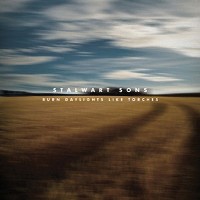 Stalwart Sons
Burn Daylights Like Torches
(Revolution Winter)
Dec 12, 2010

Stepchild
Problem Child
(Little Whore)
Sep 9, 2011

The Sweet Lowdown
The Sweet Lowdown
(Self-Released)
Nov 22, 2011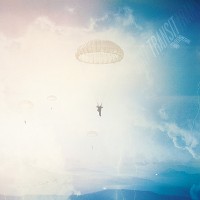 Transit
Insufficient Funds
(Self-Released)
Apr 1, 2011

Volcanoless In Canada
The Way Forward
(Self-Released)
Dec 6, 2009

More Reviews For Nevado artists