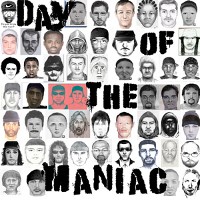 Day of the Maniac
(
)
Day of the Maniac
Little Whore
(
)
Day of the Maniac
is an experimental album, released by Edmonton's independent rap label Little Whore Records in late 2010. Although Little Whore Records is mostly known for socially-conscious hip-hop artists like
Corvid Lorax
and
D.B. Buxton
,
Day of the Maniac
comes across more like listening to the audio track from a 1980's horror film. In fact, classic cinema may be the source of the majority of the album's sample-based sounds. As a "band",
Day of the Maniac
features people who prefer to remain anonymous (possibly from related Little Whore Records projects and other Edmonton-based acts). The only person who is credited on the album is Madame Wang, a producer who is associated with several Little Whore Records releases as well as other Canadian hip-hop artists.
Day of the Maniac is mostly a collaboration of obscure and disturbing vocal samples, mashed-up with ambient dissonance. Typical rhythms found within popular music are discarded in exchange for unpredictable percussive loops. Some interesting songs include "Watching Description" and "Panic", with samples related to sexual infections and abuse and break-beat interludes bordering on avant-garde jazz. This album is definitely not intended for consistent play, but it may be one of the most demented productions of art-rap sampling in existence.
By Marshal Hignett
Feb 28, 2011
[
reviews home
] [
list reviews
]
comments powered by

Disqus
More Reviews By Marshal Hignett
A History Of
Action In The North Atlantic
(Noyes)
Mar 22, 2010

The Balconies
The Balconies
(Self-Released)
Dec 6, 2009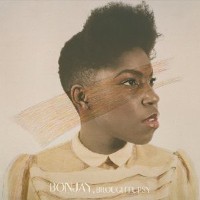 Bonjay
Broughtupsy
(Fontana North)
Feb 28, 2011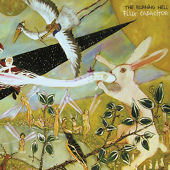 The Burning Hell
Flux Capacitor
(Weewerk)
Sep 9, 2011

DB Buxton
Dirty Dance Party
(Little Whore)
Nov 5, 2010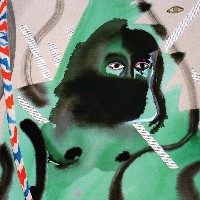 Jennifer Castle
Castlemusic
(Flemish Eye)
Jun 24, 2011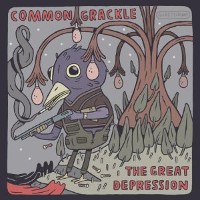 Common Grackle
The Great Depression
(Fake Four Inc.)
Apr 1, 2011

Allie Hughes
Allie Hughes
(Self-Released)
Nov 5, 2010

The Joe
Float or Flail
(Old Ugly)
Apr 1, 2011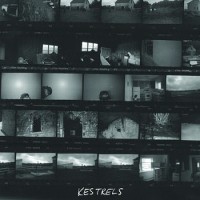 Kestrels
The Solipsist
(Noyes)
Jun 28, 2011

Kids On TV
Shape Shifting Mutants / Remixes Volume 1
(Blocks Recording Club)
Dec 6, 2009

Kill The Autocrat
New World Disorder
(682)
Nov 22, 2011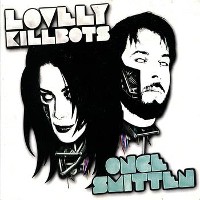 The Lovely Killbots
Once Smitten
(Obscenery)
Sep 9, 2011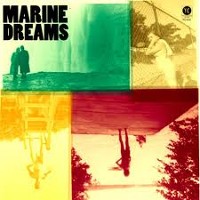 Marine Dreams
Marine Dreams
(You've Changed)
Apr 14, 2012

The Meligrove Band
Shimmering Lights
(Nevado)
Dec 12, 2010

Modern Boys Modern Girls
I Might As Well Break It
(Self-Released)
Dec 6, 2009

The Paint Movement
The Paint Movement
(Nevado)
Nov 22, 2011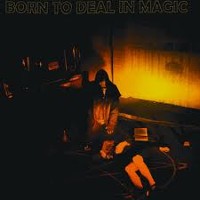 Shooting Guns
Born To Deal In Magic 1952-1976
(Teargas Recording Tree)
Apr 14, 2012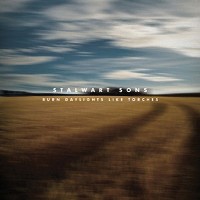 Stalwart Sons
Burn Daylights Like Torches
(Revolution Winter)
Dec 12, 2010

Stepchild
Problem Child
(Little Whore)
Sep 9, 2011

The Sweet Lowdown
The Sweet Lowdown
(Self-Released)
Nov 22, 2011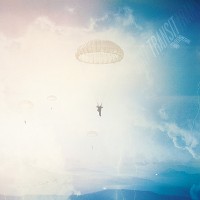 Transit
Insufficient Funds
(Self-Released)
Apr 1, 2011

Volcanoless In Canada
The Way Forward
(Self-Released)
Dec 6, 2009

More Reviews For Little Whore artists
DB Buxton
Dirty Dance Party
(Little Whore)
Nov 5, 2010

Stepchild
Problem Child
(Little Whore)
Sep 9, 2011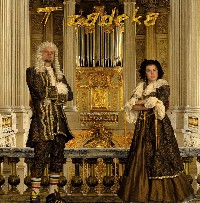 Tzadeka
Piece De Resistance
(Little Whore)
Sep 8, 2011

Various
Little Whore Records Presents Thirty Bands You Never Heard Of And Probably Never Will
(Little Whore)
Feb 16, 2011