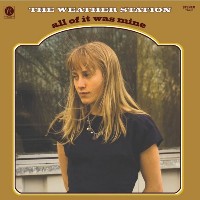 The Weather Station's Tamara Lindeman writes with a voice of whimsical fondness for abstract, descriptive storytelling and the authority of a calm, deliberate matriarch imparting time tested wisdom unto her eagerly enthralled toddlers. You want to hear what happens next almost as much as you long to hear how she'll tell it. Jack Donovan compliments the softly sung, acrobatic melodies with a cast of supporting musicians including the increasingly active Daniel Romano.
Album centerpiece "Know It to See It" takes two minutes to ride, climax and disperse itself from a full band swing after restless snare hits culminate in a full figured jaunt that quiets down as quickly as it appeared. That turn takes the album 180 degrees from the wistful memories and acoustic bluegrass picking of opener "Everything I Saw", from which sophomore album "All Of it is Mine" takes it's name. Lindeman is a member of Bruce Peninsula, and Romano, who produced the record, is from Attack in Black, as well as being co-founder You've Changed records, so it's no surprise that the album is getting some much deserved attention.
Think Feist trying to keep it down in her parent's basement with the Sadies backing her up.
By Aaron Levy
Sep 8, 2011
[
reviews home
] [
list reviews
]
comments powered by

Disqus
More Reviews By Aaron Levy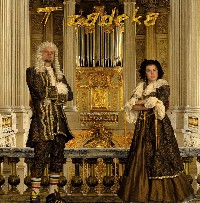 Tzadeka
Piece De Resistance
(Little Whore)
Sep 8, 2011

More Reviews For You've Changed artists