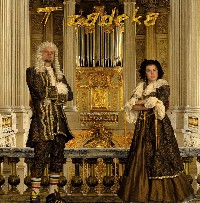 Tzadeka
(
)
Piece De Resistance
Little Whore
(
)
Tzadeka is an ambitious project that attempts to fuse elements of world music, jazz, electronica, and hip hop, into a heterogeneous broth of eclectic homogeneity. There are plethora flavours to the release that was four years in the making, and delivers the best of 30 tracks originally developed over the time since Tzadeka's debut. Maigan Vandergiessen delivers enthused, throaty narration to a soundtrack that often sounds like a rockabilly klezmer band taking it slow, as on single "We are Wolves".
Other times it's a stream-of-consciousness party theme, involving Madame Wang's production ranging from acid jazz tinctures to gang chanted schoolyard vocals, shouting across the message of mystery with the most nuanced, almost sarcastic hint at malevolent, Apollonian undertones.
Unfortunately, the ambition is a little over-reached for at times, and though there are certainly bright spots (piece is particularly front loaded), the back end has a feel that can almost get as dry as Vandergiessen's voice can be deep and wistful.
A live set would be something, and it's clear that a vast variety of talents have been corralled just so to create an atmosphere that aims to exist as a stand alone experience, not a reference to influence nor style, but perhaps there's too much cut and paste to get them all on the same disc, where an organic swell might just do the trick.
By Aaron Levy
Sep 8, 2011
[
reviews home
] [
list reviews
]
comments powered by

Disqus
More Reviews By Aaron Levy
More Reviews For Little Whore artists
DB Buxton
Dirty Dance Party
(Little Whore)
Nov 5, 2010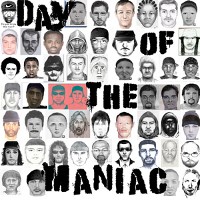 Day of the Maniac
Day of the Maniac
(Little Whore)
Feb 28, 2011

Stepchild
Problem Child
(Little Whore)
Sep 9, 2011

Various
Little Whore Records Presents Thirty Bands You Never Heard Of And Probably Never Will
(Little Whore)
Feb 16, 2011