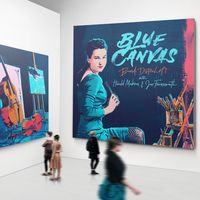 Brandi Disterheft is a Canadian bassist and composer who has previously been awarded the Juno Award for Traditional Jazz Album of the Year (2008). Her new project Blue Canvas is a work of composition by Brandi Disterheft, Harold Mabern, and Joe Farnsworth (maybe I'm going to go watch Futurama after this). The project has some very interesting sounds. From the chill piano chords on 'George's Dilemmas' that somehow remind me of Super Mario Maker to the stunning vocals on 'Crippling Thrill', this whole album makes me imagine like I'm walking out the Crown Casino going for a walk down Yarra River on a warm Australian evening. The title track on this project had some luscious vocals and had a rather upbeat tempo to it.
I fell in love with the opening on 'When the Mood Is Right', as well as the drum solo on 'Our Delight'. It was a refreshing concept for a jazz album, and I feel such an experimental genre should incorporate more of these types of risks and put faith in their audiences. Finally, the closing track on this project 'Willow Weep for Me' had a very relaxing instrumental vibe.
All-in-all, I would have liked to hear more vocals on this album. It featured a nice diversity of sound, and broke many expectations going into the record.
Favorite Track(s): Beehive, Crippling Thrill, George's Dilemma
Least Favorite Track(s): Prelude to the Crippling Thrill
8.5/10
By Showering Thoughts
Sep 5, 2016
[
reviews home
] [
list reviews
]
comments powered by

Disqus
More Reviews By Showering Thoughts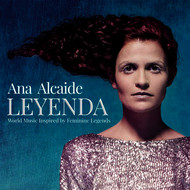 Ana Alcaide
Leyenda
(ARC)
Sep 5, 2016

Autobahn
Of The Tree
(Self-Released)
Sep 5, 2016

Avataar
Petal
(Insound)
Jun 6, 2016

Kym Brown
Cursery Rhymes
(Self-Released)
Jun 6, 2016

Pale Eyes
Worth The Sorrow
(Self-Released)
Jun 30, 2016

More Reviews For Justin Time artists