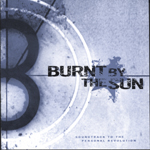 It's technical. It's cold. It's detached and bruising. No, old-school Fear Factory and the newly-revived Strapping Young Lad are not being discussed here. And neither is the fore-runner in the current "aggro-tech" scene - December - being analysed. Instead, we're talking about Burnt By The Sun, Relapse's latest foray into the world of "industro-grind" (yes, I just made that up), whereby the fury and all-out assault of the Napalm Deaths of the grindcore world foray into the technological, fuzzed-out, futuro buzzes of the industrial scene. This type of amalgam was heralded as the second (Third? Fourth?) coming of rock back in '94 when Reznor did it (of course, the crtics didn't realise Trent was just offering the masses a watered down version of both the cathartic KMFDM and the monumental Ministry), but don't mistake Burnt By The Sun for NIN. This band is taking the roads true industrial paved during the late 80s with the aforementioned acts, and making teenage riots of atari proportions palatable for the metal world.
What I'm telling you - in a non-hyperbolic nutshell - is that this band represents the industrial/metal crossover that metal fans have been dreaming of, namely the crossover that doesn't involve re-mixes or dance club beats. And the fact that each song is based on a movie quote that defies norms and encourages critical thinking is a definite plus, injecting some measure of intellectualism amongst the chaos. Hey, any band that wants to base a song around Chomsky is fine by me. Chomsky-ian themes only add to the anarchy.
RECOMMENDED TRACKS: "Boston Tea-Bag Party", "Soundtrack To The Worst Movie Ever"
- David Perri, CHRW Radio, London, ON
By David Perri
May 15, 2002
[
reviews home
] [
list reviews
]
comments powered by

Disqus
More Reviews By David Perri
90 Day Men
To Everybody
(Southern)
Aug 3, 2002

Che Chapter 127
Profit Prophet
(G7 Welcoming Committee)
Jul 17, 2002

Fine China
You Make Me Hate Music
(Tooth & Nail)
May 15, 2002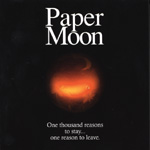 Paper Moon
One Thousand Reasons To Stay, One Reason To Leave
(Endearing)
Aug 2, 2002

Various
Driving In The Rain: 3 AM Songs To Get Lost With
(Bongo Beat)
Jul 4, 2002

More Reviews For Relapse artists