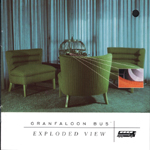 Granfaloon Bus
(
)
Exploded View
FutureFarmer
(
)
Man, do I feel like an idiot! How can I call myself a music fan without ever hearing about Granfaloon Bus? Especially since Exploded View is their seventh offering.
The word "lush" sums up Exploded View in almost every sense. Felix Costanza's vocals waver with the perfect amount of whiskey in them. His voice and the harmonies are reminiscent of a tearful-sounding Will Oldham, a hint of Uncle Tupelo, and even a dash of Rheostatics - but much more countrified. The music flips between country fingerpicking and glorious indie rock streams of guitar. Guitarist Ajax Green must have played slide guitar with a beer bottle for authenticity. As well, Exploded View has its share of talent when it comes to guest musicians; including Carrie Bradley (violinist for the Breeders), William Winant (Dieselhed), Danny Heifetz (drummer for Mr. Bungle), and many more. But it's the lyrics that make this album "lush". Each refrain has enough sorrow to make even Johnny Cash depressed. Don't get me wrong, it isn't all slow tempo ballads, it's just that even the songs that sound like good-time anthems at your local country saloon have lyrics that make you want to give Felix Costanza a hug then check him into rehab. The songs are full of booze and death; specifically death of relationships, death of pedestrians, and death of liquor merchants.
The opener, "Starting/Ending" which boasts the simple yet fantastic line, "I'd like a song that started like this," had me anticipating what was to come. What followed was an entire album giving a salute to losing yourself in drink - an ode to elixir-induced states without feeling bad about it, until you kill someone or your wife leaves you. The only state of depression I was left in was sadness, sadness that I had to get off my comfy couch and hit play again.
RECOMMENDED TRACKS: "The Bender", "Petty", "Dead Pedestrians"
- Bryndis Ogmundson, CFUR Radio, Prince George, BC
By Bryndis Ogmundson
May 23, 2002
[
reviews home
] [
list reviews
]
comments powered by

Disqus
More Reviews By Bryndis Ogmundson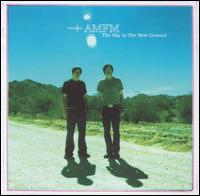 AMFM
The Sky Is The New Ground
(Polyvinyl)
May 11, 2003

Colouring Season
your departure left me the shelterless victim...
(Self-Released)
Aug 11, 2003

Mark Crozer
Unnatural World
(Tinderbox)
Jun 30, 2002

Fruit Bats
Mouthfuls
(Sub Pop)
May 11, 2003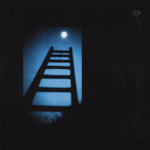 Heavy Meadows
Heavy Meadows (3)
(Dependent Music)
Jul 23, 2002

More Reviews For FutureFarmer artists