Agua Del Pozo
Caracol
(
)
Smithers, BC is certainly a strange place to be producing unique Cuban music, but Alex Cuba now calls Northern BC his home. Originally a member of the Juno-nominated
Puentes Brothers
, Alexis Puentes came to Canada from Cuba with his twin brother Adonis, but has since carved out his own unique corner of the music world as a solo artist and fronting his own
Alex Cuba Band
.
Aqua del Pozo
veers away from the more traditional fare on his first album,
Humo de Tabaco
, and finds him merging traditional Cuban folk with modern singer-songwriter styles. In fact, the slow grooves on a lot of the songs here would easily fit into the next
John Mayer
or
Jack Johnson
album, that is, if they weren't sung in Spanish. Alex also embraces the upbeat and fun rhythms of Cuban jazz, as heard in the title track. This album has it's roots in Cuba, but it goes in places you'd never expect a Latin album to.
By Steve Marlow
Apr 9, 2007
[
reviews home
] [
list reviews
]
comments powered by

Disqus
More Reviews By Steve Marlow
A Camp
Colonia
(Nettwerk)
Aug 12, 2009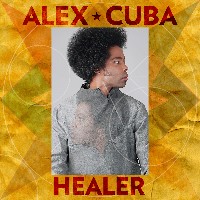 Alex Cuba
Healer
(Fontana North)
Jun 28, 2015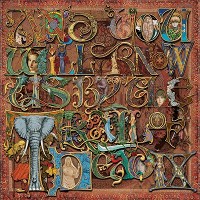 And You Will Know Us By The Trail Of Dead
IX
(Dine Alone)
Feb 15, 2015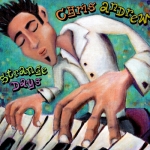 Chris Andrew
Strange Days
(Chronograph)
Oct 13, 2011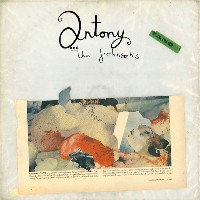 Antony And The Johnsons
Swanlights
(Secretly Canadian)
Jan 6, 2011

Wendy Atkinson
The Last Fret
(Smarten Up)
May 26, 2015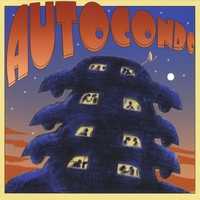 Autocondo
Autocondo
(Self-Released)
Jun 11, 2009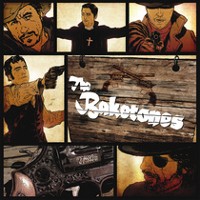 The Baketones
Unite
(Self-Released)
Jul 16, 2011

David Barbe
Comet Of The Season
(Backburner)
Jun 11, 2002

Alexis Baro & Pueblo Nuevo Jazz Project
Sugar Rush
(G-Three)
Jan 11, 2017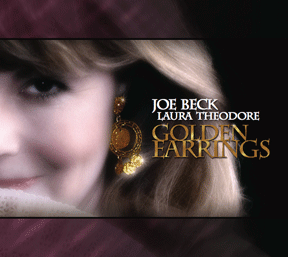 Joe Beck and Laura Theodore
Golden Earing
(Self-Released)
Nov 2, 2009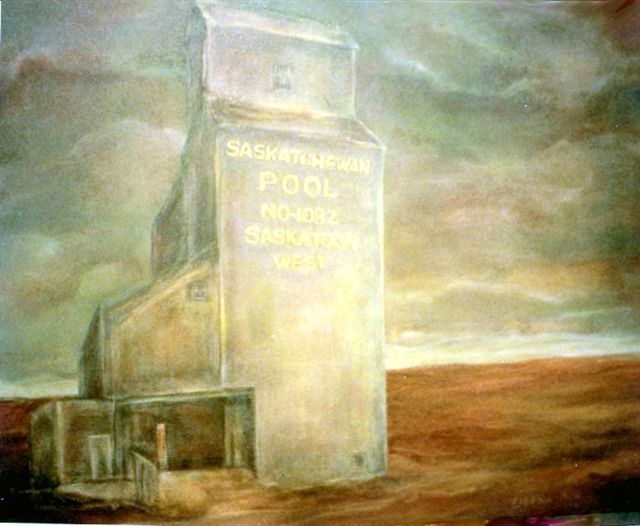 Bent By Elephants
Bent By Elephants
(Self-Released)
Aug 12, 2009

Dustin Bentall
Six Shooter
(Impala)
Sep 27, 2009

Laila Biali and the Radiance Project
House Of Many Rooms
(Self-Released)
Jun 9, 2015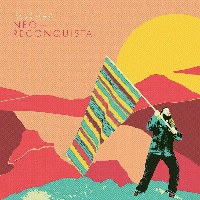 Boogat
Neo-Reconquista
(Maisonnette)
Jul 15, 2015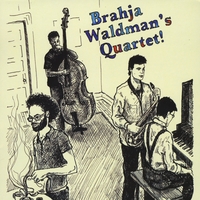 Brahja Waldman's Quartet!
Brahja Waldman's Quartet!
(Self-Released)
Oct 16, 2011

Jane Bunnett and Maqueque
Jane Bunnett and Maqueque
(Justin Time)
Sep 15, 2014

Kathryn Calder
Bright and Vivid
(File Under: Music (FU:M))
Dec 13, 2011

Cambridge
This Is Not A Victory
(Rebel Time)
Oct 27, 2010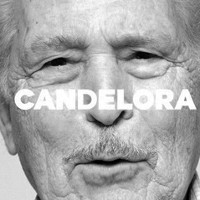 Candelora
Candelora
(Self-Released)
Jun 18, 2011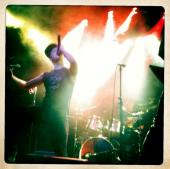 Caught Off Guard
Caught Off Guard
(Self-Released)
Jan 6, 2011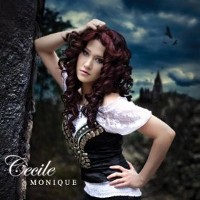 Cecile Monique
Cecile Monique
(Self-Released)
Jun 9, 2011

Betsy Charge
Betsy Charge
(Self-Released)
Apr 20, 2011

Glenn Chatten
Where You Need To Be
(Self-Released)
Dec 7, 2011

Children Of Celebrities
Stereo Bang Bang
(Self-Released)
Jul 6, 2010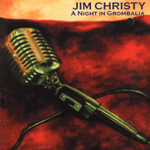 Jim Christy
A Night in Grombalia
(Transsiberian)
May 16, 2002

Citadel
Aquarian
(Self-Released)
Apr 3, 2013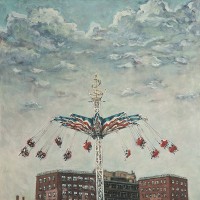 Cloudsplitter
Cloudsplitter
(Offseason)
Oct 17, 2011

Andrew Collins Trio
And It Was Good
(Self-Released)
Dec 28, 2016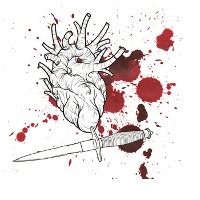 DAGRS
s/t
(Self-Released)
Jan 1, 2015

Dali's Llama
Full On Dunes
(Self-Released)
Dec 2, 2008

The Danks
Are You Afraid Of The Danks?
(Collagen Rock)
Sep 27, 2009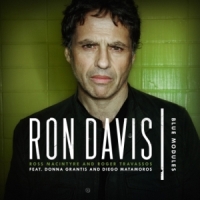 Ron Davis
Blue Modules
(Minerva Road)
Feb 10, 2013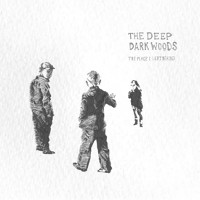 The Deep Dark Woods
The Place I Left Behind
(Six Shooter)
Sep 22, 2011

Alpha Yaya Diallo
Nangape
(Onzou)
Oct 5, 2002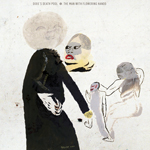 Dixie's Death Pool
The Man With Flowering Hands
(Drip Audio)
Dec 18, 2011

Gord Downie & The Sadies
The Conquering Sun
(Weiner Art)
Mar 10, 2015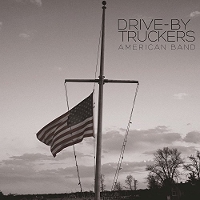 Drive-By Truckers
American Band
(ATO)
Dec 19, 2016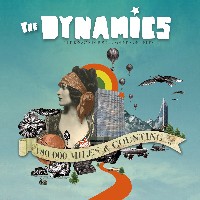 The Dynamics
180000 Miles and Counting
(Big Single)
Aug 28, 2011

Ronnie Earl and The Broadcasters
Fathers' Day
(Stony Plain)
Nov 1, 2015

Brian Eno
The Ship
(Warp)
May 7, 2016

Kemal Evans Band
No Pressure Zone
(Self-Released)
Jan 30, 2009

Bill Evans
In Good Company
(Native & Fine)
Aug 17, 2012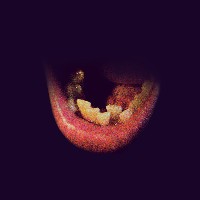 Faith Healer
Cosmic Troubles
(Mint)
Apr 12, 2015

Feast of Mutton
Seven Fine Cuts
(Self-Released)
Jul 16, 2011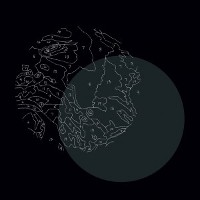 Fond Of Tigers
Continent and Western
(Drip Audio)
Oct 27, 2010

The Fugitives
Eccentrically We Love
(Self-Released)
May 21, 2010

Galerie Stratique
Rêves de Béton
(Self-Released)
Mar 17, 2016

Gazelle Twin
Unflesh
(Last Gang)
Nov 16, 2014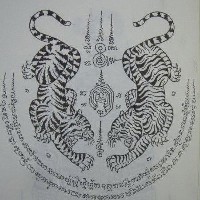 The Glorious MoonRockets
The Glorious MoonRockets
(Self-Released)
Nov 19, 2012

Golden Boy with Miss Kitten
Or
(Emperor Norton)
Jul 14, 2002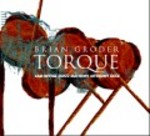 Brian Groder
Torque
(Latham)
Dec 2, 2008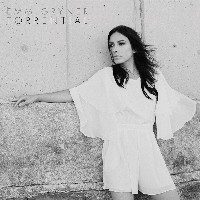 Emm Gryner
Torrential
(Dead Daisy)
Nov 9, 2014

Headframe
Sad Truths & Innocent Lies
(Self-Released)
Feb 2, 2009

Jeff Healey
The Best of the Stony Plain Years
(Stony Plain)
Nov 15, 2015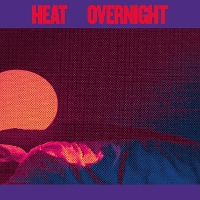 Heat
Overnight
(The Hand)
Apr 23, 2017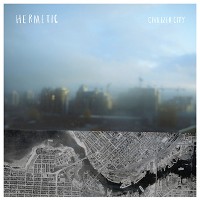 Hermetic
Civilized City
(Self-Released)
Aug 16, 2012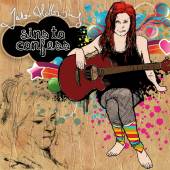 Tara Holloway
Sins To Confess
(Waystation)
May 21, 2010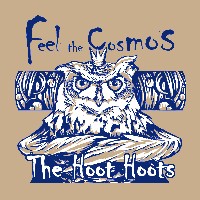 The Hoot Hoots
Feel the Cosmos
(Self-Released)
Nov 19, 2012

In-Flight Safety
We Are An Empire My Dear
(Self-Released)
May 10, 2009

INTERSTLLR
INTERSTLLR
(Self-Released)
Aug 25, 2011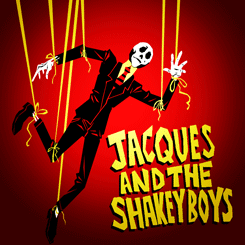 Jacques And The Shakey Boys
Jacques And The Shakey Boys
(Self-Released)
Nov 2, 2009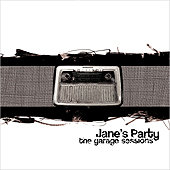 Jane's Party
The Garage Sessions
(Self-Released)
Aug 12, 2009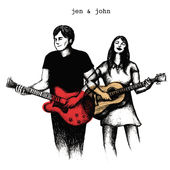 Jen & John
S/T
(Self-Released)
Nov 10, 2014

Robin Jessome Quintet
For Whatever Reason
(Self-Released)
Sep 7, 2011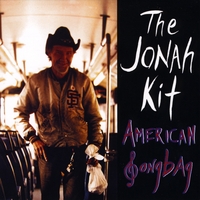 The Jonah Kit
The American Songbag
(Self-Released)
Feb 2, 2009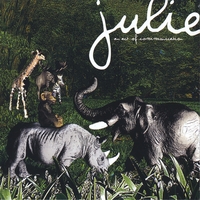 Julie the Band
An Act of Communication
(Self-Released)
Nov 2, 2009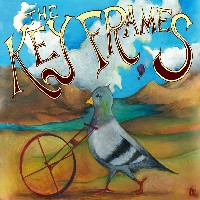 The Key Frames
Out on the Point
(Self-Released)
Sep 10, 2011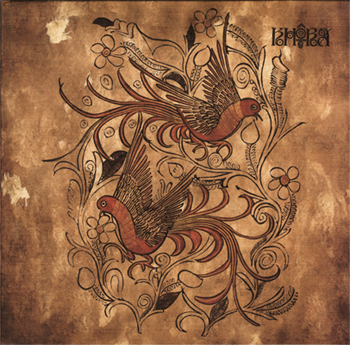 Khora
Silent Your Body is Endless
(Self-Released)
Aug 12, 2009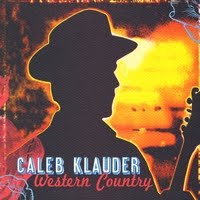 Caleb Klauder
Western Country
(Self-Released)
Oct 27, 2010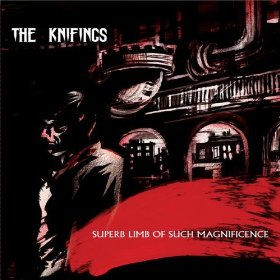 The Knifings
Superb Limb Of Such Magnificence
(Self-Released)
Feb 2, 2009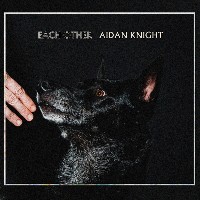 Aidan Knight
Each Other
(Outside Music)
Mar 8, 2016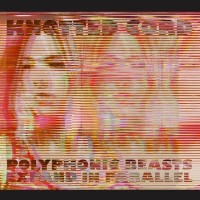 Knotted Cord
Polyphonic Beasts Expand in Parallel
(Self-Released)
Dec 29, 2011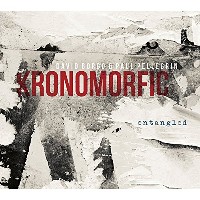 Kronomorfic
Entangled
(OA2)
Jan 3, 2015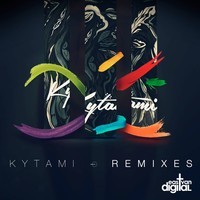 Kytami
Kytami Remixes
(East Van Digital)
Jul 28, 2014

Lord Bubba's Nu Jazz
The Nu Standards
(Self-Released)
Dec 1, 2011

Male
All Are Welcome
(Other Electricities)
Jan 30, 2009

Kent McAlister And The Iron Choir
The Way It Rolls
(Self-Released)
Sep 27, 2009

Laura Merrimen
Love Letters For Lonely Hunters
(Self-Released)
May 21, 2010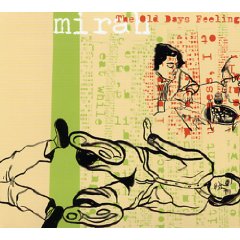 Mirah
The Old Days Feeling
(Modern Radio)
Dec 2, 2008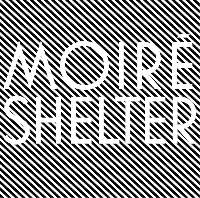 Moire
Shelter
(Ninja Tune)
Aug 10, 2014

MonkeyJunk
Moon Turn Red
(Stony Plain)
Nov 29, 2015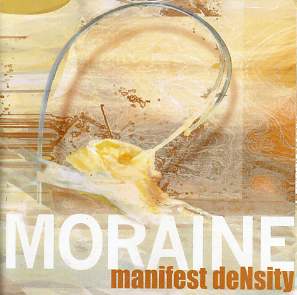 Moraine
Manifest DeNsity
(Moonjune)
Nov 2, 2009

Morbid North
Sick and Tired
(Morbid)
May 11, 2011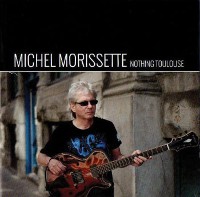 Michel Morissette
Nothing Toulosse
(Effendi)
Nov 25, 2014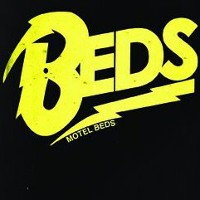 Motel Beds
Dumb Gold
(No More Fake)
Nov 11, 2012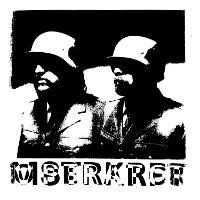 Mstrkrft
Operator
(Last Gang)
Sep 12, 2016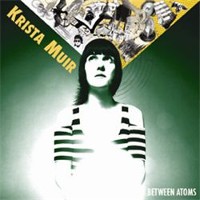 Krista Muir
Between Atoms
(Hypo)
Aug 31, 2011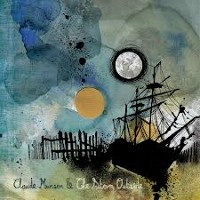 Claude Munson & The Storm Outside
The Storm Outside
(Up & Up Music)
Feb 13, 2013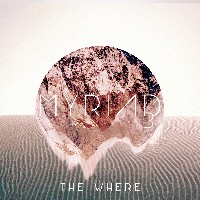 Myriad3
The Where
(Alma)
Jul 16, 2014

Needles//Pins
Goodnight, Tomorrow
(Mint)
Jun 17, 2017

The New Nobles
Come On
(Self-Released)
Sep 9, 2010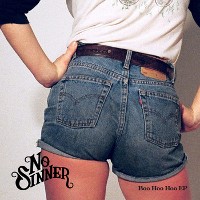 No Sinner
Boo Hoo Hoo
(First Love)
Aug 7, 2014

North Atlantic Explorers
My Father Was A Sailor
(Anniedale)
Dec 14, 2014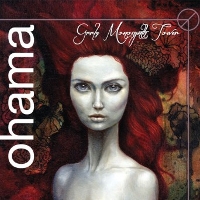 Ohama
Grrlz Monosynth Tower
(Self-Released)
May 1, 2017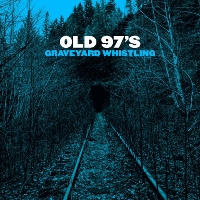 Old 97's
Graveyard Whistling
(ATO)
Jun 28, 2017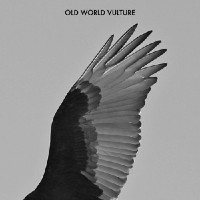 Old World Vulture
Old World Vulture
(Self-Released)
Jan 5, 2011

Olenka & The Autumn Lovers
Papillonette
(Self-Released)
Aug 12, 2009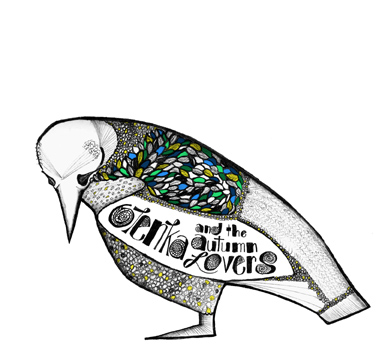 Olenka & The Autumn Lovers
Olenka And The Autumn Lovers
(Self-Released)
Aug 12, 2009

Ox
Tuco
(Cosmic Dave's Record Factory)
Dec 11, 2011

The Pack A.D.
Dollhouse
(Cadence Music Group)
Jan 1, 2018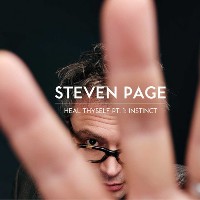 Steven Page
Heal Thyself Part 1: Instinct
(Anthem)
Mar 13, 2016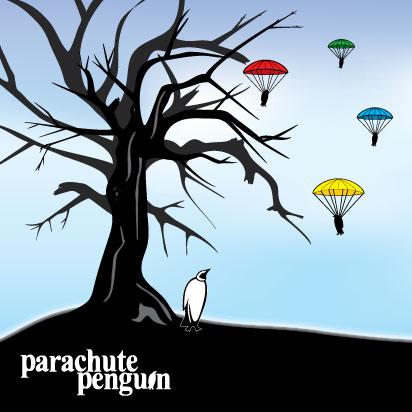 Parachute Penguin
Parachute Penguin
(Self-Released)
Jun 11, 2008

Parallels
Visionaries
(Marigold Productions)
May 21, 2010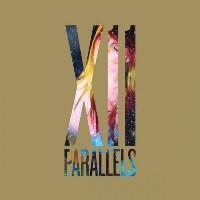 Parallels
XII
(Marigold Productions)
Nov 17, 2012

Parallels
Metropolis
(Marigold Productions)
Apr 23, 2017

William Parker And Hamid Drake
First Communion
(AUM Fidelity)
Apr 28, 2007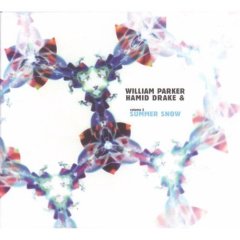 William Parker And Hamid Drake
Summer Snow, Vol. 2
(AUM Fidelity)
Jul 5, 2007

Petunia & The Vipers
Dead Bird On The Highway
(Self-Released)
Sep 24, 2016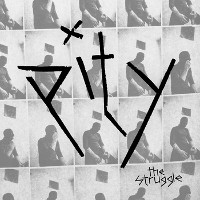 Pity
The Struggle (7")
(Self-Released)
Dec 21, 2014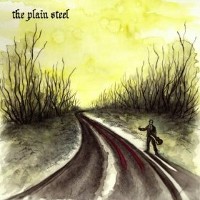 The Plain Steel
Folk 'n Roll
(Self-Released)
Aug 22, 2012

The Plimptons
00's Nostalgia with the Plimptons
(16 Ohm)
Jul 18, 2011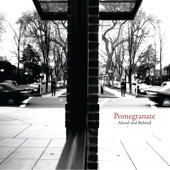 Pomegranate
Ahead and Behind
(Drainpipe)
Dec 28, 2011

Purity Ring
Another Eternity
(Last Gang)
Mar 17, 2015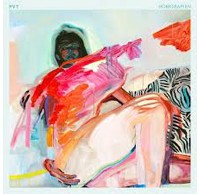 PVT
Homosapien
(Last Gang)
Mar 31, 2013

Lester Quitzau
The Same Light
(Self-Released)
Jun 11, 2009

Chris Ronald
Turning Tides
(Self-Released)
Dec 4, 2011

William Roper
Hippopotaus
(Tomato Sage Consortium)
Jan 30, 2009

Todd Rundgren
White Knight
(Cleopatra)
Jul 20, 2017

S + KK
Glyphs of Erebus Sublime
(IO Sound)
Aug 19, 2012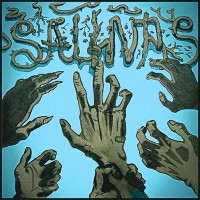 Salinas
Salinas
(Self-Released)
May 5, 2011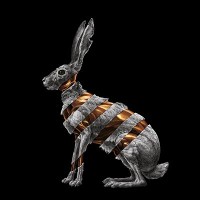 San Fermin
Jackrabbit
(Downtown)
Jun 11, 2015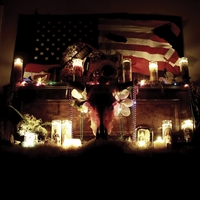 Santeria
Year Of The Knife
(Golarwash Labs)
Jan 30, 2009

Scatterheart
Scatterheart
(Self-Released)
Jul 5, 2007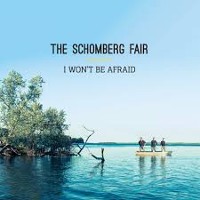 The Schomberg Fair
I Won't Be Afraid
(Self-Released)
Sep 7, 2014

Brandon Wolfe Scott
The Postcard Writer EP
(Nevado)
Mar 6, 2016

Tevet Sela
Lying Sun
(Effendi)
Dec 10, 2014

Siliver Speakers
Streetlights And Stars
(Graven)
Feb 2, 2009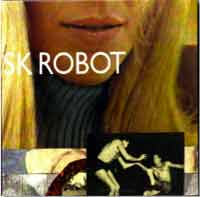 SK Robot
SK Robot
(Chris Walters Records and Tapes)
Aug 17, 2012

Solar Year
Waverly
(Arbutus)
Aug 21, 2012

The Soles
Anodos Kathodos
(Self-Released)
Jul 18, 2014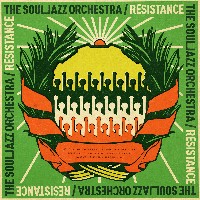 The Souljazz Orchestra
Resistance
(Do Right! Music)
Nov 8, 2015


Stabby Dancers
Attack JetProjectLabs And T. LeChe
(Family Wagon)
Apr 9, 2007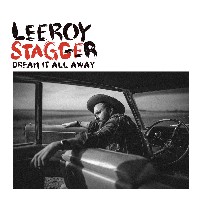 Leeroy Stagger
Dream It All Away
(Rebeltone)
Jul 23, 2015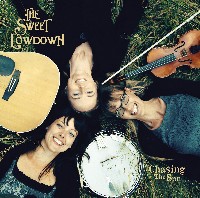 The Sweet Lowdown
Chasing the Sun
(Self-Released)
Dec 5, 2015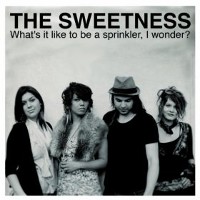 The Sweetness
What's it Like to Be a Sprinkler, I Wonder?
(Self-Released)
Sep 10, 2011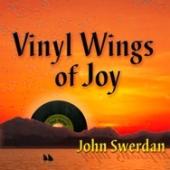 John Swerdan
Vinyl Wings of Joy
(Self-Released)
Jun 11, 2009

The Swills
Travelling Thru Time
(Self-Released)
May 10, 2009

Gordie Tentrees
Mercy or Sin
(Self-Released)
Sep 27, 2009

Tetrezene
Lake No. 5
(Bobby Dazzler)
Apr 27, 2002

Toques & Beards
(II) Stand Tall
(Self-Released)
Oct 5, 2011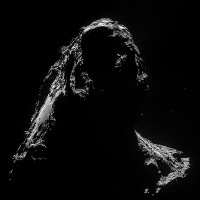 ttwwrrss
ttwwrrss_2
(Maisonneuve Music)
May 14, 2015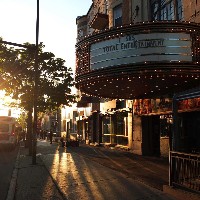 Tusks
Total Entertainment
(Static Clang)
Nov 12, 2012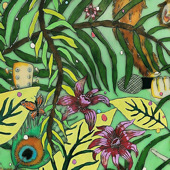 Type Monkey Type
Jungle Noise
(Self-Released)
Jan 6, 2011


Valina
A Tempo! A Tempo!
(Joyful Noise)
Jun 11, 2009

Rachelle Van Zanten
Where Your Garden Grows
(Self-Released)
Sep 27, 2009

Chad VanGaalen
Light Information
(Flemish Eye)
Sep 26, 2017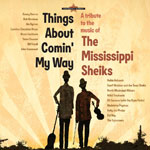 Various
Things About Comin' My Way: A Tribute to the Music of the Mississippi Sheiks
(Black Hen)
Sep 27, 2009

Various
North To Ontario 2010
(Coot)
Sep 9, 2010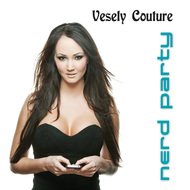 Vesely Couture
Nerd Party
(Self-Released)
Dec 27, 2011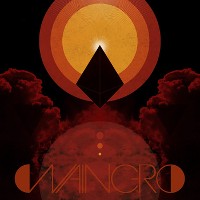 Waingro
Waingro
(Self-Released)
Dec 30, 2014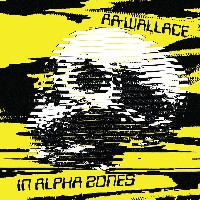 AA Wallace
In Alpha Zones
(Culvert)
Mar 2, 2016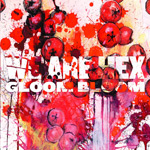 We Are Hex
Gloom Boom
(Hexhaus)
Jun 11, 2009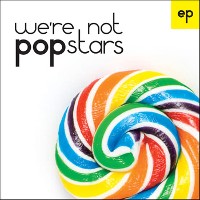 We're Not Popstars
We're Not Popstars
(Self-Released)
Apr 20, 2011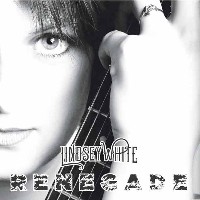 Lindsey White
Renegade
(Self-Released)
Dec 1, 2015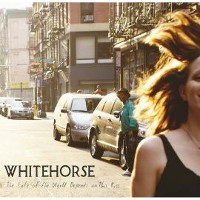 Whitehorse
The Fate Of The World Depends On This Kiss
(Six Shooter)
Oct 14, 2012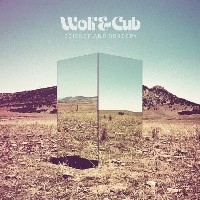 Wolf & Cub
Science And Sorcery
(Last Gang)
Jan 5, 2011

Women
Public Strain
(Flemish Eye)
Sep 9, 2010

Jenny Wren and Her Borrowed Wings
A Soup
(Creature)
Jan 3, 2017

The Wrong Object
Stories From The Shed
(Moonjune)
Jun 11, 2008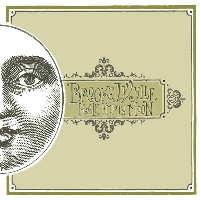 Brooke Wylie
Half Empty Moon
(Self-Released)
Jul 12, 2011

Yamantaka // Sonic Titan
Dirt
(Paper Bag)
Mar 27, 2018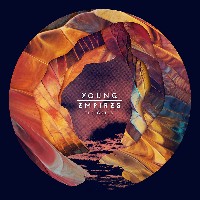 Young Empires
The Gates
(Votiv)
Dec 9, 2015

Yukon Blonde
Fire//Water
(Nevado)
Dec 14, 2011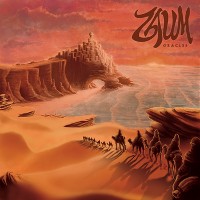 Zaum
Oracles
(Self-Released)
Aug 20, 2014