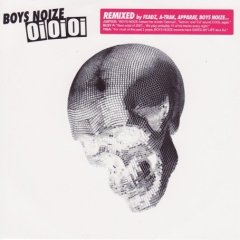 The latest effort from Boys Noize front man

Alexander Ridha

is a collection from the original

Oi Oi Oi release in 2007. Rehashed for the danceable rock crowd that has grown with electro fuel and 'Noize'-core fundamentals that have graced many a Daft Punk album many moons ago. Some people curiously ask why dance music isn't as popular now but it would seem every other genre is crossing over to gain success from it. The only thing missing from the CD release is A-Trak's version of 'Oh' which is a sad day for folks who don't have turntables as its only available on 12" format. The immensely fashionable & Down (

Siriusmo vs. Boys Noize

)

starts us off with a high energy acid like rock electro escapade. I'm not one to follow these sounds but it grows on you. It isn't until My Head (Para One) when the party hits the fan with a spastic hardcore acid line that slowly turns into a tolerable French filtered set of keys. Bouncing along the track layers more confusion with so much going on its hard to appreciate the original sounds that started the song off. Not much to appreciate here but there are allot other Boys Noize remixes are out there so don't fret.
By Marc 'Oxide' LaCasse
Aug 10, 2008
[
reviews home
] [
list reviews
]
comments powered by

Disqus
More Reviews By Marc 'Oxide' LaCasse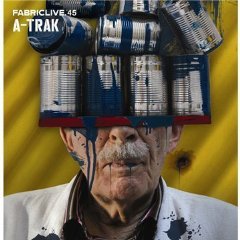 A-Trak
Fabriclive 45
(Fabric)
May 7, 2009

The Ananda Project
Night Blossom (Fire Flower Revisited)
(King Street)
Apr 29, 2008

Arcade Fire
The Suburbs
(Merge)
Aug 17, 2010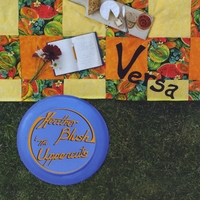 Heather Blush and the Uppercuts
Versa
(Kerf Music)
Aug 9, 2009

Brasstronaut
Mt. Chimaera
(Unfamiliar)
Jul 26, 2010

Andy Caldwell
Obsession
(Uno)
Dec 6, 2009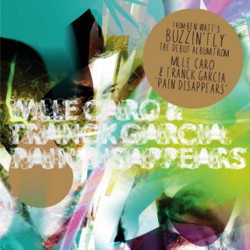 Mile Caro & Franck Garcia
Pain Disappears
(Buzzin' Fly)
Jan 5, 2008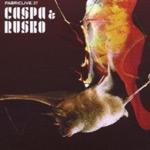 Caspa & Rusko
Fabriclive 37
(Fabric)
Mar 4, 2008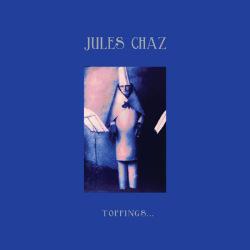 Jules Chaz
Toppings
(Wagon Repair)
Aug 17, 2010


The Chemical Brothers
Brotherhood
(Virgin)
Dec 2, 2008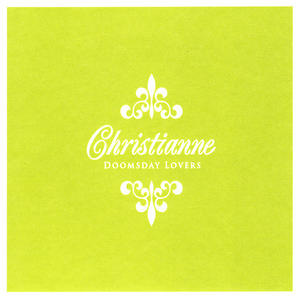 Christianne
Doomsday Lovers
(Self-Released)
Apr 30, 2010

Cielo:Playtime
Mixed by Nicolas Matar & Willie Graff
(Tommy Boy)
Aug 9, 2009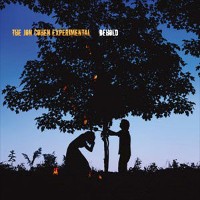 Jon Cohen Expiremental
Behold
(Self-Released)
Jan 5, 2011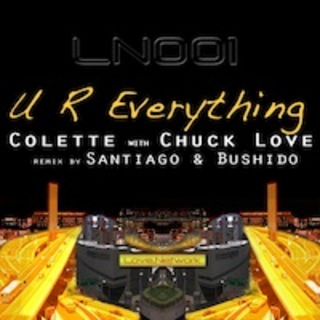 Colette w/ Chuck Love
UR Everything
(Love Network)
Apr 20, 2010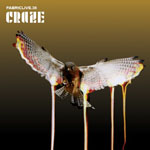 Craze
Fabriclive 38
(Fabric)
Mar 4, 2008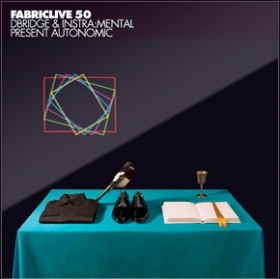 D Bridge & Instra:Mental
Fabriclive 50
(Fabric)
Apr 20, 2010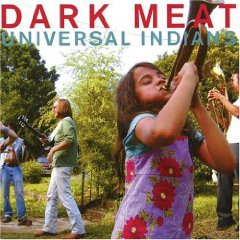 Dark Meat
Universal Indians
(Vice)
Aug 10, 2008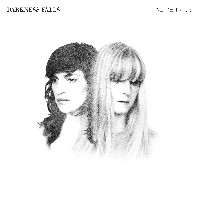 Darkness Falls
Alive In Us
(HFN Music)
Nov 23, 2011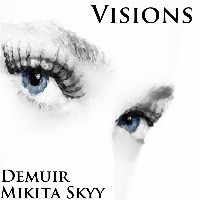 Demuir
Visions
(Mikita Skyy)
Feb 9, 2011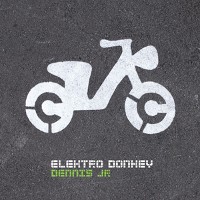 Dennis Jr.
Elektro Donkey
(Beat Service)
Nov 23, 2011

Dixon
Temporary Secretary
(Innervisions)
Dec 6, 2009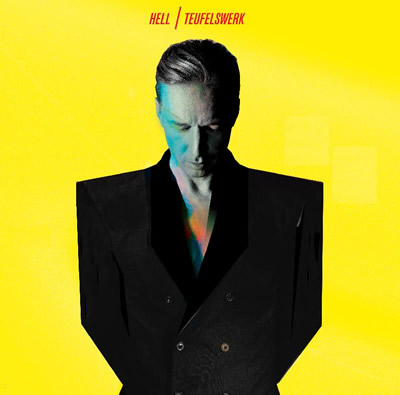 DJ Hell
Teufelswerk
(International Deejay Gigolo)
Jul 10, 2009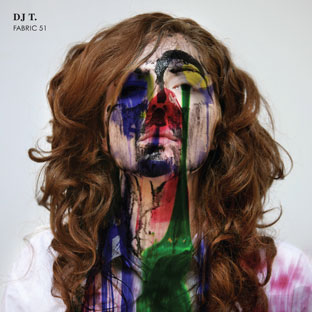 DJ T
Fabric 51
(Fabric)
May 1, 2010

DJ Yoda
Fabriclive 39
(Fabric)
Jun 12, 2008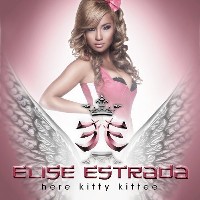 Elise Estrada
Here Kitty Kittee
(Rock Star Music)
Jan 5, 2011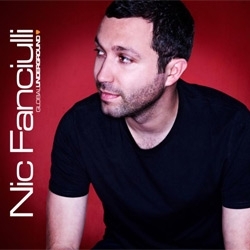 Nic Fanciulli
GU DJ 001
(Global Underground)
Jul 10, 2009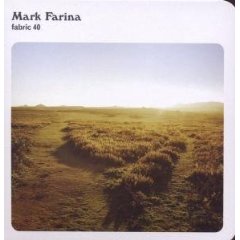 Mark Farina
Fabric 40
(Fabric)
Aug 10, 2008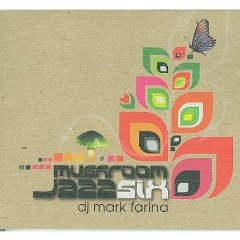 Mark Farina
Mushroom Jazz 6
(Om)
Dec 2, 2008

Mark Farina
Geograffiti
(Great Lakes Audio)
Apr 17, 2010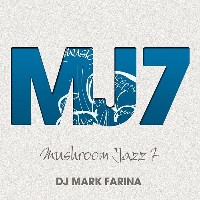 Mark Farina
Mushroom Jazz 7
(Mushroom Jazz)
Nov 14, 2010

Fatali
ReConstruct
(BNE/Yo Yo)
Dec 21, 2007

Felix Da Housecat
He Was King
(Nettwerk)
Sep 26, 2009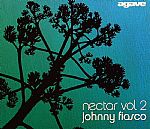 Johnny Fiasco
Nectar Vol.2
(Agave)
Dec 21, 2007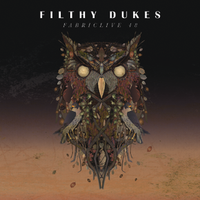 Filthy Dukes
Fabriclive 48
(Fabric)
Nov 2, 2009

Oscar G
INNOV8
(Nervous)
Jun 12, 2008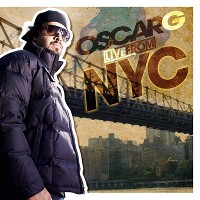 Oscar G
Live>from NYC
(Nervous)
Oct 21, 2010

Hannah Georgas
Hannah Georgas
(Dine Alone)
Jan 11, 2013

Hawke
+++
(Eighth Dimension)
Dec 6, 2009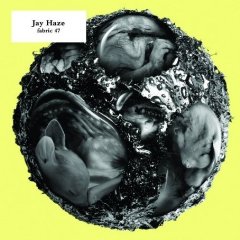 Jay Haze
Fabric 47
(Fabric)
Aug 9, 2009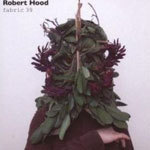 Robert Hood
Fabric 39
(Fabric)
Jun 12, 2008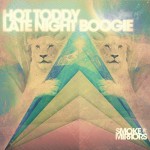 Hot Toddy
Late Night Boogie
(Smoke 'n' Mirrors)
Oct 21, 2010

Howie B Vs. Casino Royale
Not In The Face
(Howie's)
Dec 2, 2008

I Broke My Robot
Tomorrow Does Not Exist
(Broken Fader Cartel)
Jan 5, 2008

Infusion
All Night Sun Light
(Omnis)
Dec 6, 2009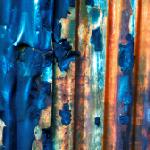 Intereceiving
Interceiving
(Self-Released)
Apr 30, 2010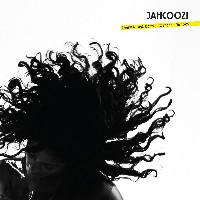 Jahcoozi
Nearly Naked: Barefoot Wanderer Remixes
(Bpitch Control)
Jul 6, 2011

Jahcoozi
Barefoot Wanderer
(Bpitch Control)
May 1, 2010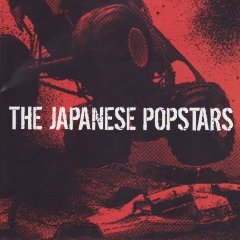 The Japanese Popstars
We Just Are
(Gun-Ho)
Dec 2, 2008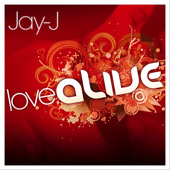 Jay-J
Love Alive
(Shifted)
Dec 6, 2009

Jay-J
If I Wanted You - Remixes Part 1
(Shifted)
Apr 18, 2010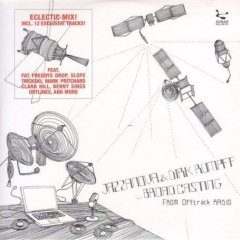 Jazzanova & Dirk Rumpff
...Broad Casting
(Sonar Kollectiv)
Jan 5, 2008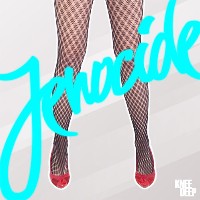 Jenocide
Knee Deep
(Self-Released)
Jan 5, 2011

Adam Kesher
Challenging Nature
(Disque Primeur)
Apr 14, 2011


Kikumoto Allstars
House Music
(International Deejay Gigolo)
Jul 10, 2009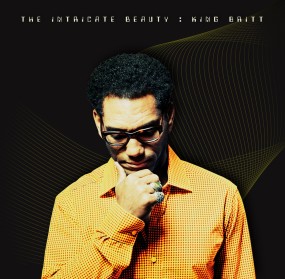 King Britt
Intricate Beauty
(Nervous)
May 1, 2010

Sander Kleinenberg
This is Sander Kleinenberg 2
(Ultra)
Sep 25, 2009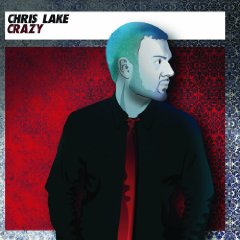 Chris Lake
Crazy
(Nervous)
Jul 10, 2009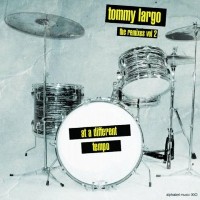 Tommy Largo
At A Different Tempo & Remixes Vol. 1 & 2
(Alphabet Music)
Feb 8, 2011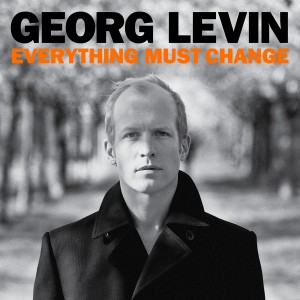 Georg Levin
Everything Must Change
(BBE)
May 1, 2010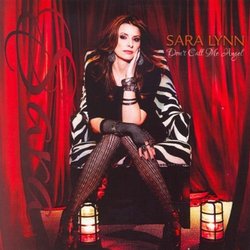 Sara Lynn
Don't Call Me Angel
(Steel Jack)
Apr 19, 2010

M.A.N.D.Y.
Fabric 38
(Fabric)
Mar 4, 2008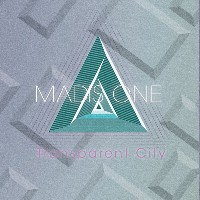 Madis One
Transparent City
(BlankArtists)
Jan 5, 2011


Masters At Work
Strictly MAW
(Strictly Rhythm)
Dec 21, 2007

Metro Area
Fabric 43
(Fabric)
Dec 2, 2008


Miguel Migs
Those Things
(Salted Music)
Mar 4, 2008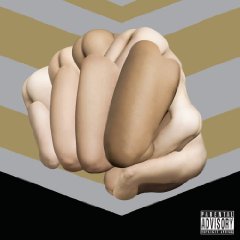 Mstrkrft
Fist Of God
(Last Gang)
May 10, 2009

Names Of Stars
Names Of Stars
(Self-Released)
Jul 26, 2010

Paulo Olarte
Negro sobre Gris
(Trenton)
Sep 26, 2009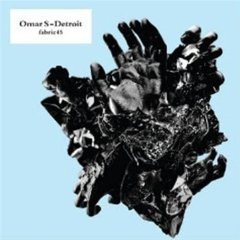 Omar S/Detroit
Fabric 45
(Fabric)
May 7, 2009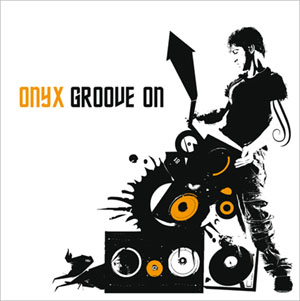 Onyx
Groove On
(Yo Yo)
Dec 21, 2007

João Orecchia
Hands & Feet
(Other Electricities)
Nov 2, 2009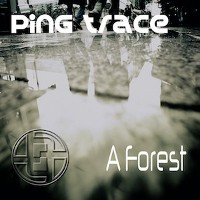 Ping Trace
A Forest
(Terraform)
Apr 14, 2011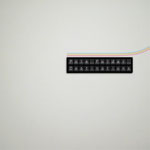 Pole Folder
Destinations
(Frisky)
Apr 29, 2008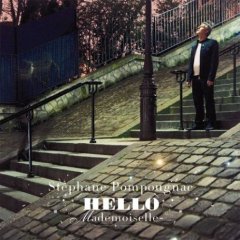 Stephane Pompougnac
Hello Mademoiselle
(In2)
Mar 4, 2008

The Prodigy
Invaders Must Die
(Cooking Vinyl)
Aug 9, 2009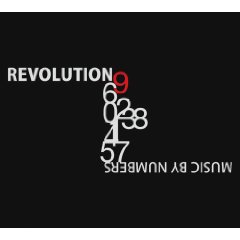 Revolution 9
Music By Numbers
(Scarab)
Aug 10, 2008

Royksopp
Senior
(MB3)
Nov 7, 2010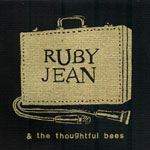 Ruby Jean & The Thoughtful Bees
Ruby Jean And The Thoughtful Bees
(Youth Club)
May 6, 2009


Pete Samples
The Jumper Cables
(Self-Released)
Aug 10, 2008

Ivana Santilli
TO.NY
(Do Right! Music)
Aug 10, 2008

Ivana Santilli
Santilli
(CP)
Aug 17, 2010


Kevin Saunderson
History Elevate
(KMS)
Jul 10, 2009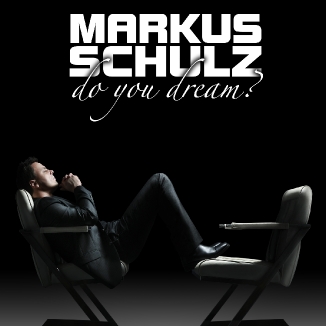 Markus Schulz
Do You Dream?
(Ultra)
Aug 17, 2010

Kate Schutt
Telephone Game
(Artist Share)
Nov 2, 2009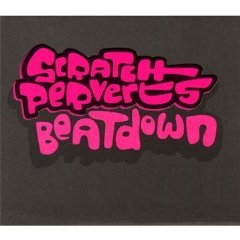 Scratch Perverts
Beatdown
(Fabric)
Aug 9, 2009

Si Tew
When the Clouds Ran Away
(R2)
Apr 14, 2011

Jose Silva
Uncorrected
(Balanced House)
Jul 6, 2011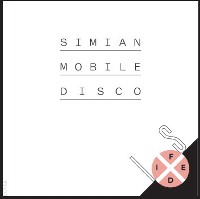 Simian Mobile Disco
Is Fixed
(Defend Music)
Oct 21, 2010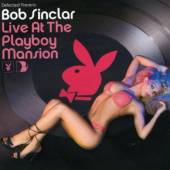 Bob Sinclair
Live At The Playboy Mansion
(Defected)
Dec 21, 2007

Slakah The Beatchild
Something Forever
(BBE)
Feb 8, 2011

Smirk
Even Beauty Gets Old
(Archipel)
Aug 9, 2009

Social System
Autumn > Spring
(Archipel)
Jul 10, 2009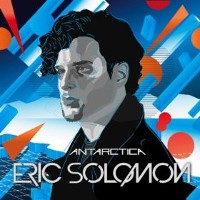 Eric Solomon
Antarctica
(Self-Released)
Nov 5, 2010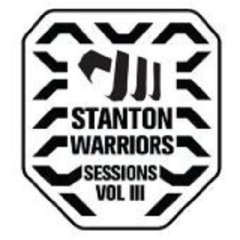 Stanton Warriors
Sessions Vol. III
(Fabric)
Dec 2, 2008

Static Revenger
Love Song Surprise
(D-Dub)
Apr 29, 2008

Switch & Sinden
Fabriclive 43
(Fabric)
Dec 2, 2008

John Tejada
Fabric 44
(Fabric)
Aug 9, 2009

Sebastien Tellier
Sexuality Remix
(Record Makers)
Oct 21, 2010

Toddla T
Fabriclive 47
(Fabric)
Aug 9, 2009

Trek E
Love & Hate
(Richmond)
Feb 9, 2011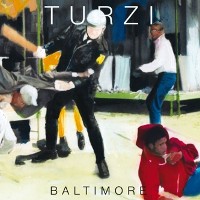 Turzi
Baltimore
(Record Makers)
Nov 5, 2010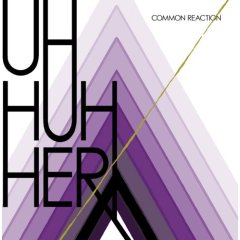 Uh Huh Her
Common Reaction
(Nettwerk)
Aug 10, 2008

Vangel
Biblio
(5 & ¼)
May 5, 2009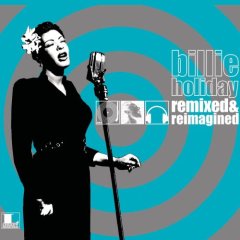 Various
Billie Holiday: Remixed And Reimagined
(Legacy)
Jun 12, 2008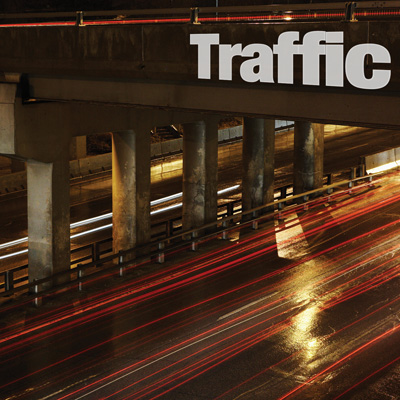 Various
Traffic
(Balanced)
Sep 26, 2009

Various
10 Years of Statra Vol 2
(Strata)
Dec 6, 2009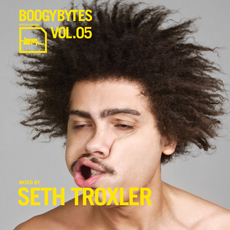 Various
Boogybytes Vol. 05 mixed by Seth Troxler
(Bpitch Control)
Apr 19, 2010

Various
Balance 015 mixed by Will Saul
(EQ)
Apr 18, 2010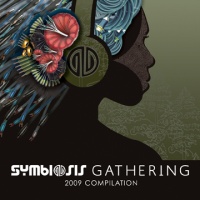 Various
Symbiosis Gathering 2009
(Muti Music)
May 1, 2010

Various
Balance 016 mixed by Agoria
(EQ)
May 1, 2010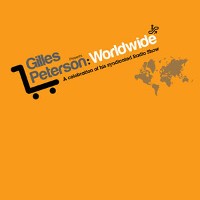 Various
Gilles Peterson Presents: Worldwide
(BBE)
Oct 21, 2010

Various
The Statra Sound- Unreleased, Reissues & Bsides
(Strata)
Oct 21, 2010

Various
Groove Junkies: In the Zone
(More House)
Nov 5, 2010

Various
Henry Street Grooves
(BBE)
Apr 14, 2011

Various
Iceberg II
(CCCLTD.CA)
May 24, 2011

Vinyl Life
Vinyl Life
(Tape Theory)
Dec 6, 2009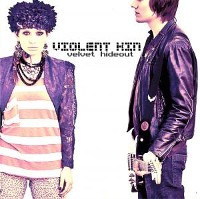 Violent Kin
Velvet Hideout
(Self-Released)
Jan 5, 2011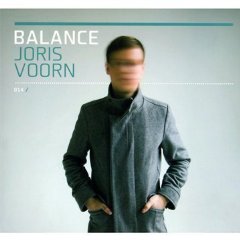 Joris Voorn
Balance 014
(EQ)
May 7, 2009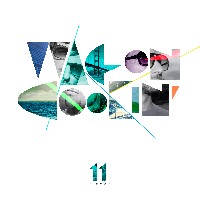 Wagon Cookin'
Eleven
(Om)
Nov 23, 2011

Nick Warren
Balance 018
(Balance Music)
May 24, 2011

Way Out West
We Love Machine
(101 Distribution)
Dec 6, 2009

We Love
We Love
(Bpitch Control)
Oct 21, 2010

Yeasayer
Odd Blood
(Secretly Canadian)
Apr 20, 2010

Young Galaxy
Versus
(Paper Bag)
Dec 5, 2011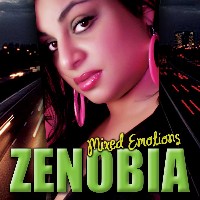 Zenobia
Mixed Emotions
(Self-Released)
Jul 6, 2011

More Reviews For Last Gang artists
Bear Mountain
XO
(Last Gang)
Dec 13, 2013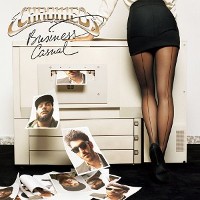 Chromeo
Business Casual
(Last Gang)
Feb 16, 2011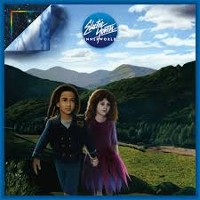 Electric Youth
Innerworld
(Last Gang)
Nov 10, 2014

Gazelle Twin
Unflesh
(Last Gang)
Nov 16, 2014

Guided By Voices
Half Smiles Of The Decomposed
(Last Gang)
Sep 29, 2004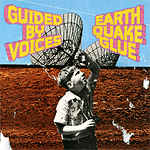 Guided By Voices
Earthquake Glue
(Last Gang)
Dec 28, 2003

Ryan Hemsworth
Alone for the First Time
(Last Gang)
Jan 27, 2015

Hiawatha
Language
(Last Gang)
Nov 19, 2012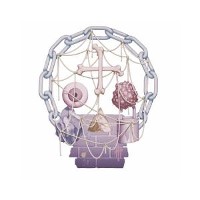 Huoratron
Cryptocracy
(Last Gang)
May 2, 2012

Mixhell
Spaces
(Last Gang)
Nov 1, 2013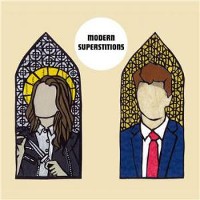 Modern Superstitions
All The Things We've Been Told
(Last Gang)
Nov 12, 2010

Modern Superstitions
Modern Superstitions
(Last Gang)
Nov 27, 2012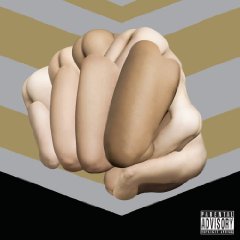 Mstrkrft
Fist Of God
(Last Gang)
May 10, 2009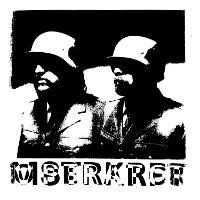 Mstrkrft
Operator
(Last Gang)
Sep 12, 2016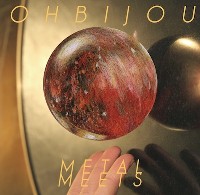 Ohbijou
Metal Meets
(Last Gang)
Oct 13, 2011

Purity Ring
Shrines
(Last Gang)
Oct 26, 2012

Purity Ring
Another Eternity
(Last Gang)
Mar 17, 2015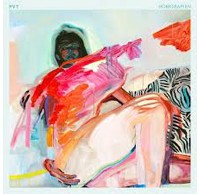 PVT
Homosapien
(Last Gang)
Mar 31, 2013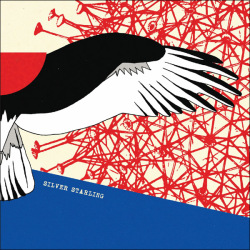 Silver Starling
Silver Starling
(Last Gang)
Jan 12, 2010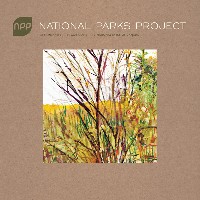 Various
National Parks Project
(Last Gang)
Aug 6, 2011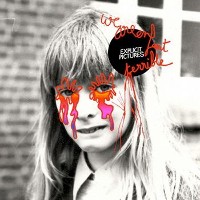 We Are Enfant Terrible
Explicit Pictures
(Last Gang)
Jul 18, 2011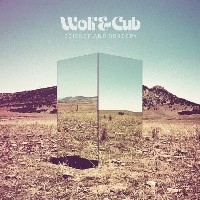 Wolf & Cub
Science And Sorcery
(Last Gang)
Jan 5, 2011