There have been many times over the past 15 odd years where I have had the song from Super Mario Brothers stuck in my head. The main riff, everyone knows, but the part that gets logged in my brain is the few seconds where the music starts to speed up, as you are about to lose your star power.
The song has become one of those instantly recognizable themes from our generation, but that doesn't mean you don't want to cram a pen in your ear when it gets stuck in your head.
The music of video games has become big business. It is an integral part to the whole experience of the game. That said, it may also be true that the most memorable songs are the MIDI inspired ones, found in some of the classics of gaming.
This brings me to, in a roundabout way, to the new disc from Calgary, AB native Chad VanGaalen's side project called Black Mold. To me, it is a disc filled with 8 bit classics.
Snow Blindness Is Crystal Antz is clocking in at just over 40 minutes, and a good 38 of those minutes are comprised of, what to me, sound like video-game music. All the familiar bleeps and blips are present, along with other synthetic sounds that remind you of the many boss stages of your youth.
By time time that the first, and only guitar shows up in the title-track, nearly 30 minutes into listening, it seems strange and out of place. Wooden and steel instruments sound bizarre against a backdrop of clicks and hisses.
VanGaalen has created a record full of songs with ridiculous titles ("Fuck Ebay" / "Pristine Boobles" / "Tetra Pack Heads") that have no correlation to the music at all. It is as bizarre of a listen that you are likely going to get this year.
That said, we are now nearly 320 words into this review, and I have yet to tell you, my readers, whether the records is any good. The plan truth is, I don't know.
Are the songs catchy? Yes.
Do you want to gouge your ears off after listening to too much of it? Slightly.
Do you have the sudden urge to find a controller and play Kings Quest 'til your eyes bleed? Absolutely.
I don't know whether it was VanGaalen's intention to make a record full of video game songs, but I kinda hope some ambitious programmer takes these songs and creates the most bizarre side-scroller the world has ever seen.
up-up-down-down-left-right-left-right-B-A-start
By Scott Thomson
Dec 6, 2009
[
reviews home
] [
list reviews
]
comments powered by

Disqus
More Reviews By Scott Thomson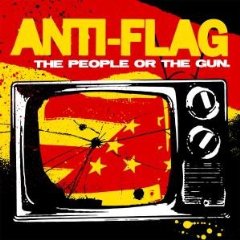 Anti-Flag
The People Or The Gun
(SideOneDummy)
Aug 9, 2009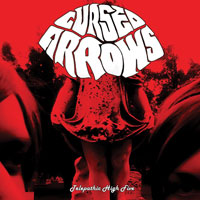 Cursed Arrows
Telepathic High Five
(Noyes)
Mar 31, 2010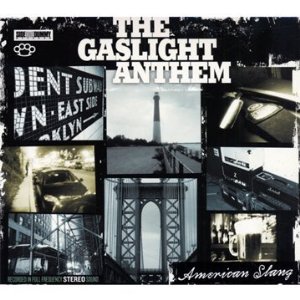 The Gaslight Anthem
American Slang
(SideOneDummy)
Jul 6, 2010

The Golden Dogs
Coat Of Arms
(Nevado)
Dec 1, 2010

The Hidden Cameras
Origin: Orphan
(Arts & Crafts)
Sep 30, 2009

Japandroids
Post-Nothing
(Unfamiliar)
Jun 29, 2009

Jay Reatard
Watch Me Fall
(Matador)
Sep 30, 2009

The Novaks
The Novaks
(Warner (WEA))
Aug 9, 2009

One Hundred Dollars
Fourteenth Floor b/w Migrant Workers
(Blocks Recording Club)
May 1, 2009

Daniel Romano
Workin' For The Music Man
(You've Changed)
Aug 30, 2010

Daniel Romano
Sleep Beneath The Willow
(You've Changed)
Apr 29, 2011

Screeching Weasel
First World Manifesto
(Fat Wreck Chords)
Apr 8, 2011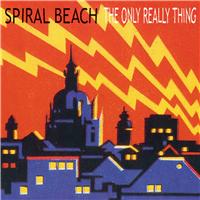 Spiral Beach
The Only Really Thing
(Sparks)
Dec 6, 2009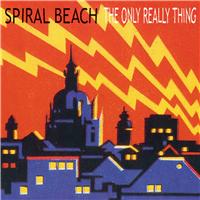 Spiral Beach
The Only Really Thing
(Sparks)
Aug 30, 2010

Andrew Vincent
Rotten Pear
(Kelp)
Jun 19, 2009

More Reviews For Flemish Eye artists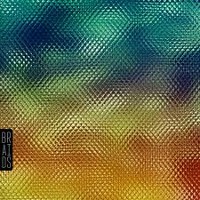 Braids
Native Speaker
(Flemish Eye)
Apr 17, 2011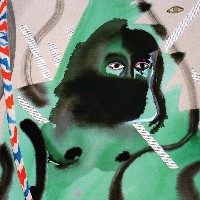 Jennifer Castle
Castlemusic
(Flemish Eye)
Jun 24, 2011

Chad VanGaalen
Light Information
(Flemish Eye)
Sep 26, 2017

Women
Public Strain
(Flemish Eye)
Sep 9, 2010