Windows and Doors
Self-Released
(
)
Since releasing Windows and Doors the mad scientist of the Thunder Bay music scene, Jean-Paul De Roover, has toured back and forth across the country…solo. Yes, that's right, just a man, a wagon, and a whole lot of gear. Jean-Paul De Roover live, is a spectacle that you NEED to see. And you can see some of it from the comfort of your living room as De Roover has included a live performance DVD within the incredible packaging of Windows and Doors.
The chances of Jean-Paul De Roover becoming a huge mega-star are slim, not because he's not terrific at what he does, but because he is FANTASTIC at what he does. Every song on Windows and Doors leads into the next one, in a flow that many of today's musicians miss. Every song can stand on it's own but Windows and Doors sounds absolutely incredible when listened to beginning to end. Unfortunately, the mass public aren't fans of experimentation in their music, and experimentation is what Jean-Paul does best. From the unabashed pop feel of the background vocals in 'Lapse' to the dark, brooding (and downright creepy) feel of 'How Come No Bones', there is no fear in experimentation, in turning a melody on its head to get the right feel or bringing in an instrument to get the sound that works (he actually cracks his own knuckles and spine for 'How Come No Bones'!!)
Windows and Doors may be the most complete album I've heard in a long time. Musically it stands head and shoulders (or maybe roof and chimney?) above anything else I've heard this year. The devious beauty of this album is that parts will stick in your head for days only to be supplanted by other parts. Subliminal messaging, perhaps? I wouldn't put it past De Roover, but I think it's more likely the genius of his song craft, and it is definitely both craft and genius. Also, to tie in to my mention of the DVD, the packaging for this album is amazing, and takes this old guy back to the days when people put thought into the packaging of their albums. See Jean-Paul De Roover on tour and buy this album, you will NOT be sorry!
By Jason Wellwood
Dec 17, 2009
[
reviews home
] [
list reviews
]
comments powered by

Disqus
More Reviews By Jason Wellwood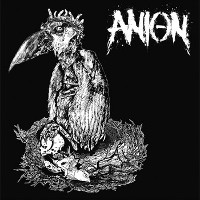 Anion
Carrion King
(Apocalypse Sunrise)
Sep 15, 2011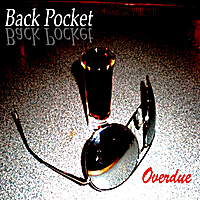 Back Pocket
Overdue
(Self-Released)
Nov 21, 2011

The Bare Minimum
The Bare Minimum
(Self-Released)
Nov 21, 2011

Bloated Pig
Bloated Pig
(Goatswine)
May 18, 2011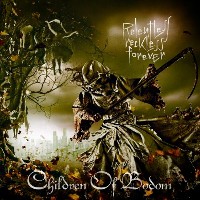 Children Of Bodom
Relentless Reckless Forever
(Spinefarm)
May 18, 2011

The Daisy.Anthesis
Surface And The Sky
(Diminished Fifth)
Aug 30, 2010

Derelict
Perpetuation
(Self-Released)
Jun 8, 2012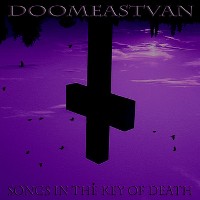 Doomeastvan
Songs In The Key Of Death
(Self-Released)
Oct 5, 2011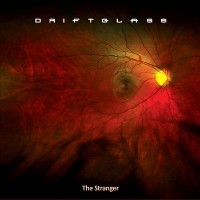 Driftglass
The Stranger
(Self-Released)
May 18, 2011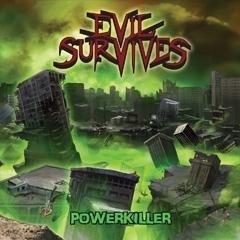 Evil Survives
Powerkiller
(War On Music)
Jun 17, 2010

Exes For Eyes
The Amsler Grid
(Year Of The Sun)
Sep 15, 2011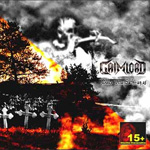 Grimlord
Dolce Vita Sath-an as
(Trident Harmony)
Dec 17, 2009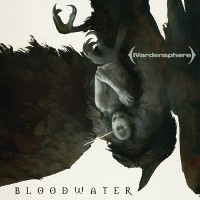 iVardensphere
Bloodwater
(Synthetic Sounds)
Sep 15, 2011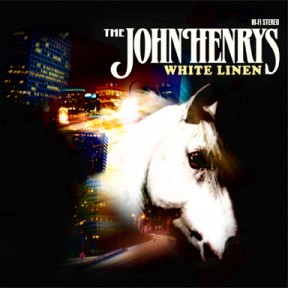 The John Henrys
White Linen
(9LB)
May 27, 2010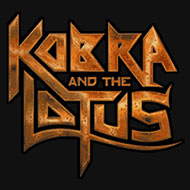 Kobra And The Lotus
Out of the Pit
(Self-Released)
Jun 24, 2010

Mares of Thrace
The Pilgrimage
(Sonic Unyon)
Apr 20, 2012

Metal Mother
Bonfire Diaries
(Post Primal)
Jan 5, 2012


Motorhead
The Wörld Is Yours
(UDR/Motorhead)
May 18, 2011

Norris
The Great White North
(Year Of The Sun)
Aug 23, 2011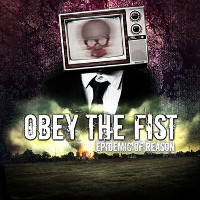 Obey The Fist
Epidemic Of Reason
(Self-Released)
Nov 21, 2011

Ocean City Defender
The Golden Hour
(Self-Released)
Apr 16, 2012

Rusted Dawn
The Black Tides of War
(Diminished Fifth)
Aug 30, 2010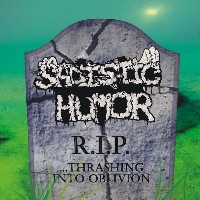 Sadistic Humour
R.I.P. - Trashing Into Oblivion
(Ulusulu)
Apr 26, 2011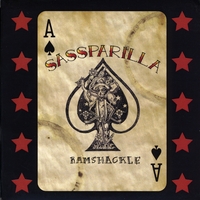 Sassparilla
Ramshackle
(Panniculous)
May 18, 2011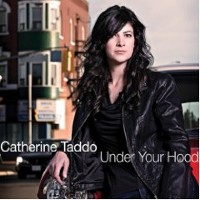 Catherine Taddo
Under Your Hood
(Pyrrha)
May 1, 2012

Tribune
Rotting Core
(Self-Released)
Oct 6, 2010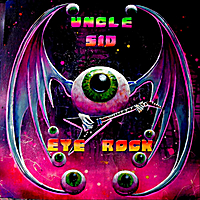 Uncle Sid
Eye Rock
(Self-Released)
May 18, 2011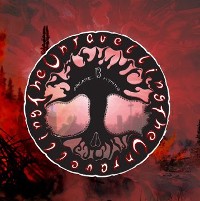 The Unravelling
13 Arcane Hymns
(Self-Released)
May 18, 2011

Untimely Demise
City of Steel
(Sonic Unyon)
Oct 26, 2011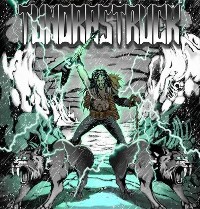 Various
Tundrastruck
(Self-Released)
Oct 26, 2011

More Reviews For Self-Released artists
...As The Poets Affirm
The Jaws That Bite, The Claws That Catch
(Self-Released)
May 24, 2005

1977
So Is The Sea
(Self-Released)
Dec 6, 2011

Afroskull
To Obscurity and Beyond
(Self-Released)
Feb 14, 2010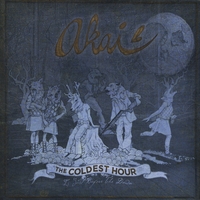 Akai
The Coldest Hour
(Self-Released)
May 2, 2010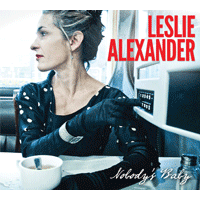 Leslie Alexander
Nobody's Baby
(Self-Released)
Jun 13, 2011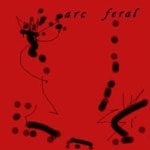 Arc
Feral
(Self-Released)
Nov 30, 2003

Arlibido
Safe N Sexy
(Self-Released)
Jul 30, 1999

astre
Wood Songs EP
(Self-Released)
Mar 9, 2015

Aunts & Uncles
Aunts & Uncles
(Self-Released)
Oct 9, 2011

Autobahn
Of The Tree
(Self-Released)
Sep 5, 2016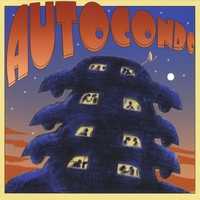 Autocondo
Autocondo
(Self-Released)
Jun 11, 2009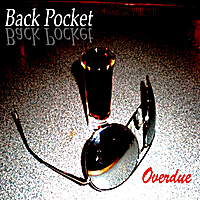 Back Pocket
Overdue
(Self-Released)
Nov 21, 2011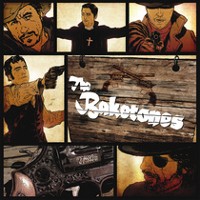 The Baketones
Unite
(Self-Released)
Jul 16, 2011

The Balconies
The Balconies
(Self-Released)
Dec 6, 2009

The Bare Minimum
The Bare Minimum
(Self-Released)
Nov 21, 2011

Alexis Baro
guilty pleasure
(Self-Released)
Dec 10, 2015

The Battleship Ethel
61 Mixed Vegetables
(Self-Released)
Jan 17, 2005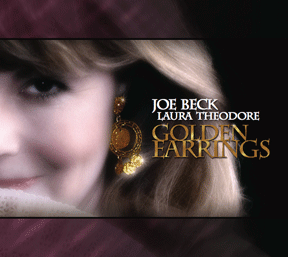 Joe Beck and Laura Theodore
Golden Earing
(Self-Released)
Nov 2, 2009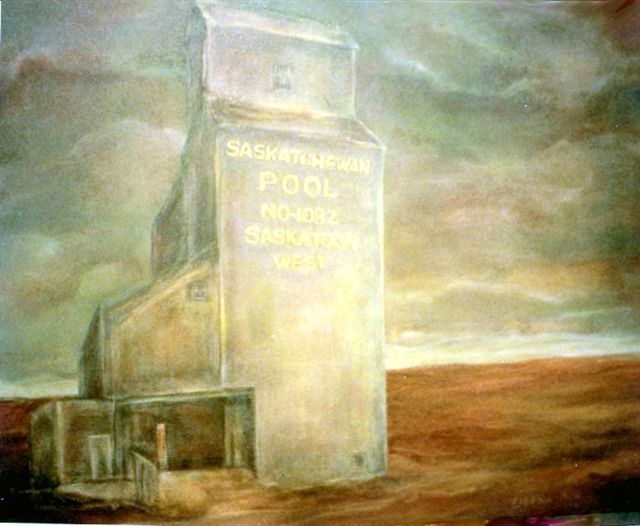 Bent By Elephants
Bent By Elephants
(Self-Released)
Aug 12, 2009

The Besnard Lakes
Volume 1
(Self-Released)
Oct 7, 2003

Laila Biali and the Radiance Project
House Of Many Rooms
(Self-Released)
Jun 9, 2015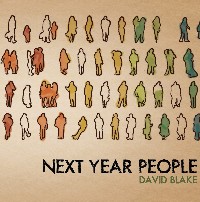 David Blake
Next Year People
(Self-Released)
Jan 15, 2014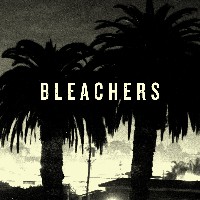 Bleachers
Bleachers
(Self-Released)
Dec 28, 2012

Blist
Blism
(Self-Released)
Jan 23, 2012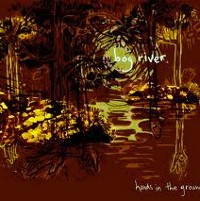 Bog River
Hands In The Ground
(Self-Released)
Feb 23, 2012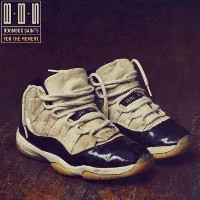 Boombox Saints
For The Moment
(Self-Released)
Nov 6, 2012

Bill Bourne & The Free Radio Band
Bluesland
(Self-Released)
Aug 9, 2011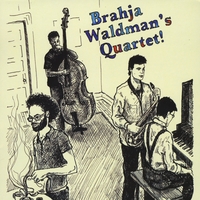 Brahja Waldman's Quartet!
Brahja Waldman's Quartet!
(Self-Released)
Oct 16, 2011


Andru Branch
The Only Constant
(Self-Released)
Jul 1, 2008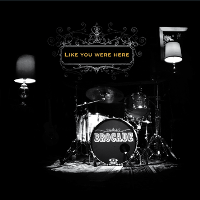 Brocade
Like You Were Here
(Self-Released)
Dec 10, 2011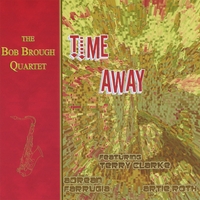 Bob Brough Quartet
Time Away
(Self-Released)
Oct 21, 2008

Kym Brown
Cursery Rhymes
(Self-Released)
Jun 6, 2016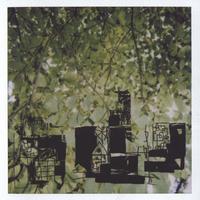 Bullship
Bullship
(Self-Released)
Jan 10, 2005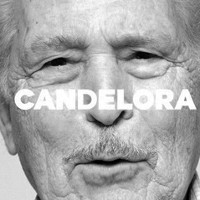 Candelora
Candelora
(Self-Released)
Jun 18, 2011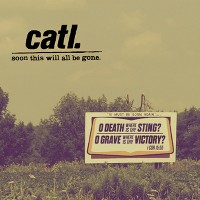 catl
Soon This Will All Be Gone
(Self-Released)
Jun 9, 2012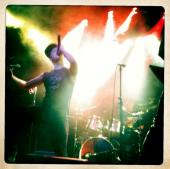 Caught Off Guard
Caught Off Guard
(Self-Released)
Jan 6, 2011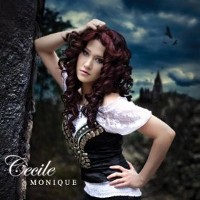 Cecile Monique
Cecile Monique
(Self-Released)
Jun 9, 2011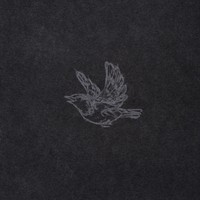 Ceti Alpha
Telemetry
(Self-Released)
Apr 2, 2009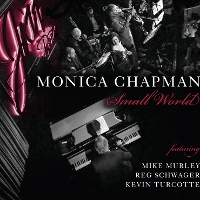 Monica Chapman
Small World
(Self-Released)
Apr 7, 2017

Betsy Charge
Betsy Charge
(Self-Released)
Apr 20, 2011

Glenn Chatten
Where You Need To Be
(Self-Released)
Dec 7, 2011

Children Of Celebrities
We're Not Bitter
(Self-Released)
Sep 21, 2007

Children Of Celebrities
Stereo Bang Bang
(Self-Released)
Jul 6, 2010

China Syndrome
Nothing's Not Worth Knowing
(Self-Released)
Feb 18, 2011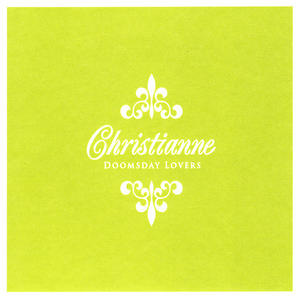 Christianne
Doomsday Lovers
(Self-Released)
Apr 30, 2010

Annabelle Chvostek
Be the Media
(Self-Released)
Oct 27, 2015

Citadel
Aquarian
(Self-Released)
Apr 3, 2013

Class Action
An Extra Bar of the Wrong Song
(Self-Released)
Apr 10, 2013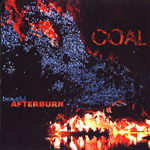 Coal
Beautiful Afterburn
(Self-Released)
Apr 27, 2002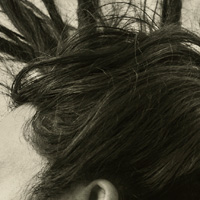 Buckman Coe
Crow's Nest
(Self-Released)
Mar 10, 2013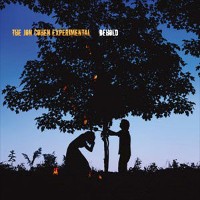 Jon Cohen Expiremental
Behold
(Self-Released)
Jan 5, 2011

Andrew Collins Trio
And It Was Good
(Self-Released)
Dec 28, 2016

Colouring Season
your departure left me the shelterless victim...
(Self-Released)
Aug 11, 2003


Construction & Destruction
Homebodies
(Self-Released)
Jul 14, 2008

Creek Road Crossing
Thick As Thieves
(Self-Released)
Jan 17, 2005

Cri du Chat
Cri du Chat
(Self-Released)
Apr 22, 2011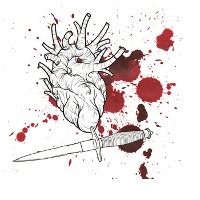 DAGRS
s/t
(Self-Released)
Jan 1, 2015

Dali's Llama
Full On Dunes
(Self-Released)
Dec 2, 2008

Dark For Dark
Warboats
(Self-Released)
Oct 27, 2013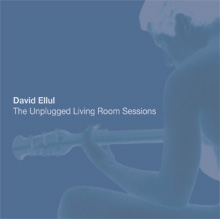 David Ellul
The Unplugged Living Room Sessions
(Self-Released)
Jan 10, 2005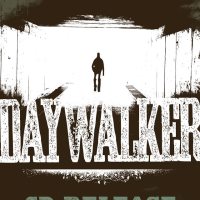 Daywalker
Daywalker
(Self-Released)
Apr 10, 2013

Derelict
Perpetuation
(Self-Released)
Jun 8, 2012

Neelamjit Dhillon Quartet
Komagata Maru
(Self-Released)
Sep 29, 2015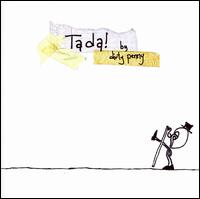 Dirty Penny
Tada!
(Self-Released)
May 5, 2007

The Donefors
How To Have Sex With Canadians
(Self-Released)
Apr 1, 2009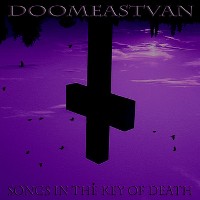 Doomeastvan
Songs In The Key Of Death
(Self-Released)
Oct 5, 2011


Double Fuzz
Double Fuzz
(Self-Released)
Apr 19, 2012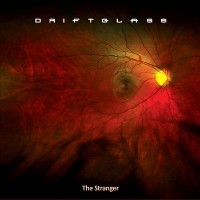 Driftglass
The Stranger
(Self-Released)
May 18, 2011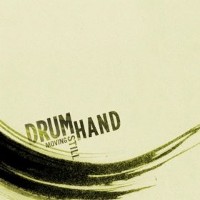 Drumhand
Moving Still
(Self-Released)
Feb 16, 2011

Anita Eccleston Trio
Jazz
(Self-Released)
Nov 19, 2011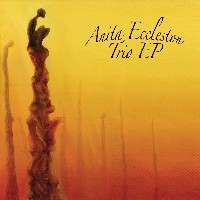 Anita Eccleston Trio
Anita Eccleston Trio
(Self-Released)
Apr 4, 2013

The Electrobe
The Electrobe
(Self-Released)
Apr 9, 2007

Kemal Evans Band
No Pressure Zone
(Self-Released)
Jan 30, 2009

Feast of Mutton
Seven Fine Cuts
(Self-Released)
Jul 16, 2011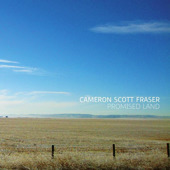 Cameron Scott Fraser
Promised Land
(Self-Released)
Oct 21, 2010

The Fugitives
Eccentrically We Love
(Self-Released)
May 21, 2010

Galerie Stratique
Rêves de Béton
(Self-Released)
Mar 17, 2016

June Garber
This I Know
(Self-Released)
Jun 28, 2016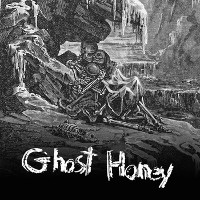 Ghost Honey
Ghost Honey
(Self-Released)
Nov 22, 2012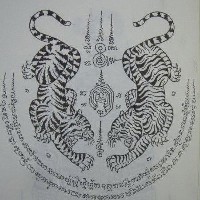 The Glorious MoonRockets
The Glorious MoonRockets
(Self-Released)
Nov 19, 2012

Golden B.C.
Just Take It
(Self-Released)
Dec 28, 2012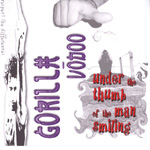 Gorilla Voodoo
Under The Thumb Of The Man Smiling
(Self-Released)
Jul 14, 2002

The Grass
Report All Ghosts
(Self-Released)
Jun 11, 2008

Jaclyn Guillou
To The City
(Self-Released)
Apr 1, 2011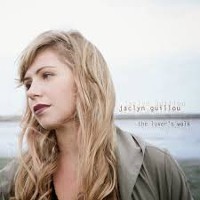 Jaclyn Guillou
The Lover's Walk
(Self-Released)
Apr 7, 2014

Geordie Haley
Sculptures
(Self-Released)
Feb 28, 2009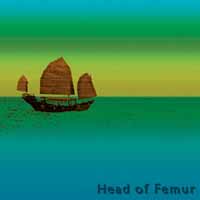 Head Of Femur
Ringodom or Proctor
(Self-Released)
Jul 25, 2003

Headframe
Sad Truths & Innocent Lies
(Self-Released)
Feb 2, 2009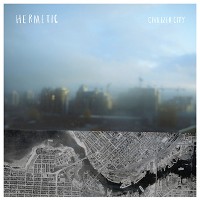 Hermetic
Civilized City
(Self-Released)
Aug 16, 2012

Hooded Fang
Album
(Self-Released)
Jan 5, 2011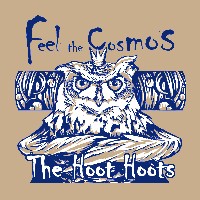 The Hoot Hoots
Feel the Cosmos
(Self-Released)
Nov 19, 2012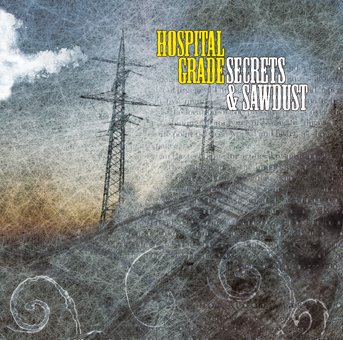 Hospital Grade
Secrets & Sawdust
(Self-Released)
Mar 3, 2009

Marie-Josee Houle
Our Lady Of Broken Souls
(Self-Released)
Jul 27, 2007

Allie Hughes
Allie Hughes
(Self-Released)
Nov 5, 2010

The I Spies
In The Night
(Self-Released)
Apr 29, 2008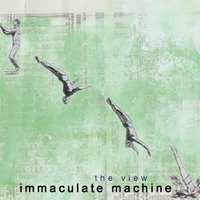 Immaculate Machine
The View
(Self-Released)
Oct 7, 2003

In-Flight Safety
We Are An Empire My Dear
(Self-Released)
May 10, 2009

INCONSPICUOUS
The Beach with Warm Sand that ate your soul
(Self-Released)
May 3, 2004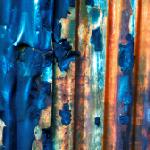 Intereceiving
Interceiving
(Self-Released)
Apr 30, 2010

INTERSTLLR
INTERSTLLR
(Self-Released)
Aug 25, 2011

Brandon Isaak
Bluesman's Plea
(Self-Released)
Feb 13, 2012

It Kills
It Kills
(Self-Released)
Sep 9, 2010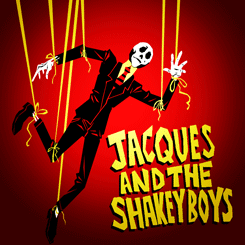 Jacques And The Shakey Boys
Jacques And The Shakey Boys
(Self-Released)
Nov 2, 2009

Jane's Party
Alone Together
(Self-Released)
Jan 27, 2012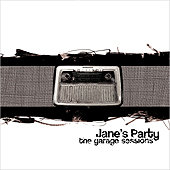 Jane's Party
The Garage Sessions
(Self-Released)
Aug 12, 2009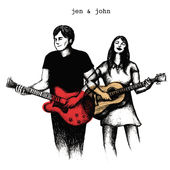 Jen & John
S/T
(Self-Released)
Nov 10, 2014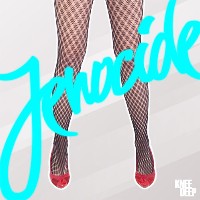 Jenocide
Knee Deep
(Self-Released)
Jan 5, 2011

Robin Jessome Quintet
For Whatever Reason
(Self-Released)
Sep 7, 2011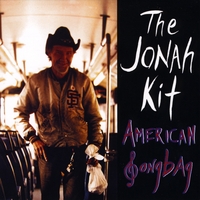 The Jonah Kit
The American Songbag
(Self-Released)
Feb 2, 2009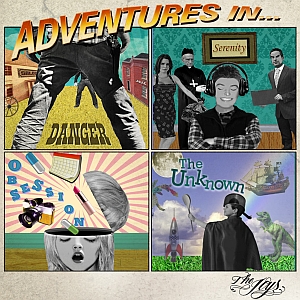 The Joys
Adventures In...
(Self-Released)
May 13, 2010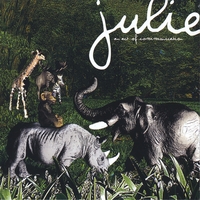 Julie the Band
An Act of Communication
(Self-Released)
Nov 2, 2009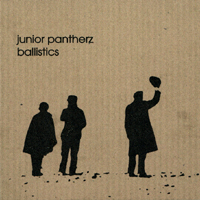 Junior Pantherz
Ballistic
(Self-Released)
Oct 18, 2003

Kensington Hillbillys
Tecumseh
(Self-Released)
Mar 17, 2009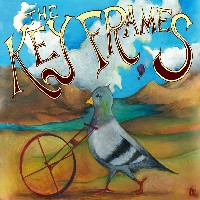 The Key Frames
Out on the Point
(Self-Released)
Sep 10, 2011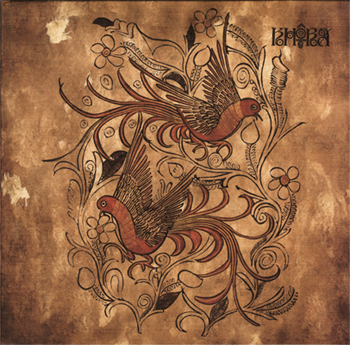 Khora
Silent Your Body is Endless
(Self-Released)
Aug 12, 2009

David Kirton
Time For Change
(Self-Released)
Oct 21, 2008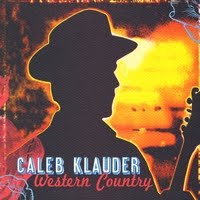 Caleb Klauder
Western Country
(Self-Released)
Oct 27, 2010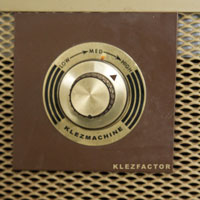 Klezfactor
Klezmachine
(Self-Released)
May 18, 2009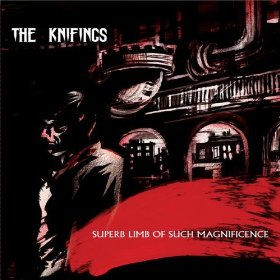 The Knifings
Superb Limb Of Such Magnificence
(Self-Released)
Feb 2, 2009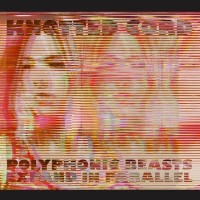 Knotted Cord
Polyphonic Beasts Expand in Parallel
(Self-Released)
Dec 29, 2011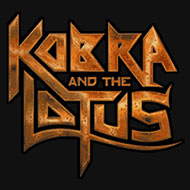 Kobra And The Lotus
Out of the Pit
(Self-Released)
Jun 24, 2010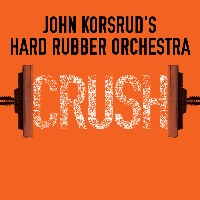 John Korsrud Hard Rubber Orchestra
Crush
(Self-Released)
Sep 29, 2015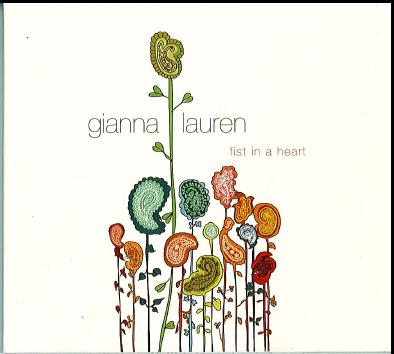 Gianna Lauren
Fist In A Heart
(Self-Released)
Dec 2, 2008

Max Layton
2 The Max
(Self-Released)
Apr 19, 2012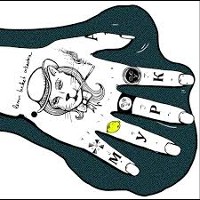 Lemon Bucket Orkestra
Moorka
(Self-Released)
Aug 6, 2015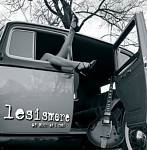 Lesismore
As Much As I Need
(Self-Released)
Nov 25, 2007

Little Miss Higgins & The Winnipeg Five
Bison Ranch Recording Sessions
(Self-Released)
Feb 21, 2014

The Long Distance Runners
Tracks
(Self-Released)
Sep 30, 2012

Lord Bubba's Nu Jazz
The Nu Standards
(Self-Released)
Dec 1, 2011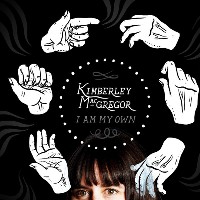 Kimberley MacGregor
I Am My Own
(Self-Released)
Dec 19, 2015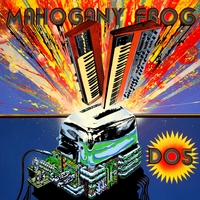 Mahogany Frog
DO5
(Self-Released)
Sep 11, 2008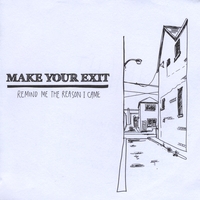 Make Your Exit
Remind Me The Reason I Came
(Self-Released)
Dec 23, 2009

maQLu
Black.Blood.Haze
(Self-Released)
Jan 25, 2011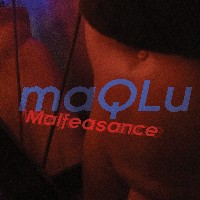 maQLu
Malfeasance
(Self-Released)
Mar 10, 2013

Lindsay May
Bronze And Blue
(Self-Released)
Oct 21, 2008

MAZ
Telescope
(Self-Released)
Jan 23, 2012

Kent McAlister And The Iron Choir
The Way It Rolls
(Self-Released)
Sep 27, 2009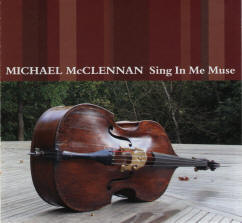 Michael McClennan
Sing In Me Muse
(Self-Released)
Aug 31, 2007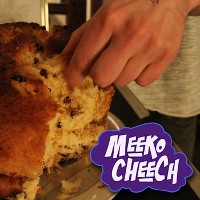 Meeko Cheech
Capricorn Sideways
(Self-Released)
Jan 15, 2012

Laura Merrimen
Love Letters For Lonely Hunters
(Self-Released)
May 21, 2010

Milks & Rectangles
Milks & Rectangles
(Self-Released)
Aug 23, 2012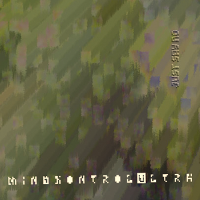 Mindkontrolultra
Just Say No
(Self-Released)
Jan 31, 2011

Modern Boys Modern Girls
I Might As Well Break It
(Self-Released)
Dec 6, 2009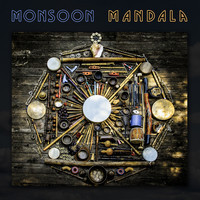 Monsoon
Mandala
(Self-Released)
Jan 27, 2015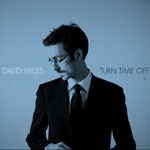 David Myles
Turn Time Off
(Self-Released)
Aug 30, 2010

Names Of Stars
Names Of Stars
(Self-Released)
Jul 26, 2010

The New Nobles
Come On
(Self-Released)
Sep 9, 2010

The Nix Dicksons
The Red Fox
(Self-Released)
Jan 23, 2012

NN
Princes
(Self-Released)
Dec 30, 2011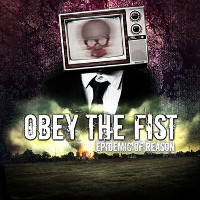 Obey The Fist
Epidemic Of Reason
(Self-Released)
Nov 21, 2011

Ocean City Defender
The Golden Hour
(Self-Released)
Apr 16, 2012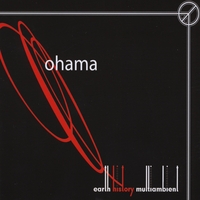 Ohama
Earth History Multiambient
(Self-Released)
Feb 16, 2011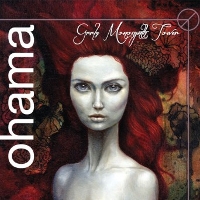 Ohama
Grrlz Monosynth Tower
(Self-Released)
May 1, 2017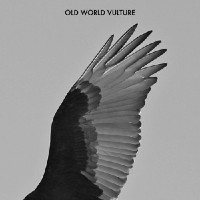 Old World Vulture
Old World Vulture
(Self-Released)
Jan 5, 2011

Olenka & The Autumn Lovers
Papillonette
(Self-Released)
Aug 12, 2009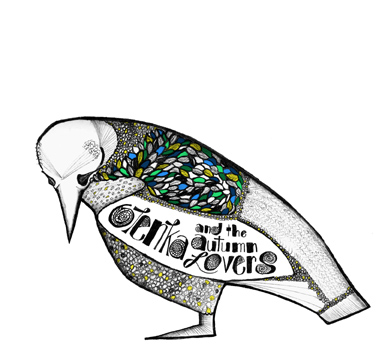 Olenka & The Autumn Lovers
Olenka And The Autumn Lovers
(Self-Released)
Aug 12, 2009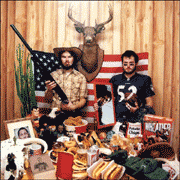 Oxes
Oxes
(Self-Released)
Sep 5, 2005

Pale Eyes
Worth The Sorrow
(Self-Released)
Jun 30, 2016

Pale Whale
Pale Whale
(Self-Released)
Jun 17, 2011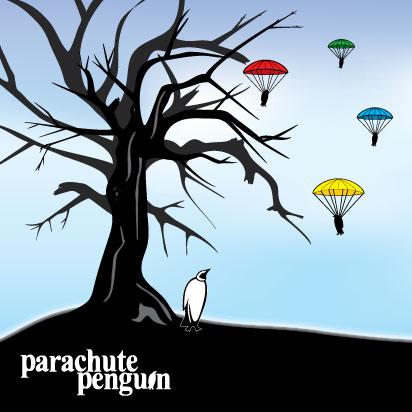 Parachute Penguin
Parachute Penguin
(Self-Released)
Jun 11, 2008

Parker Abbott Trio
Elevation
(Self-Released)
Dec 9, 2016

Petunia & The Vipers
Dead Bird On The Highway
(Self-Released)
Sep 24, 2016

Pipo Fiasco
33 1/3
(Self-Released)
Aug 3, 2003

John Pippus
This City
(Self-Released)
Apr 2, 2009

John Pippus
Born A Genius
(Self-Released)
Sep 17, 2010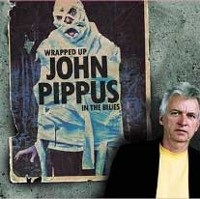 John Pippus
Wrapped Up in the Blues
(Self-Released)
Sep 22, 2011

The John Pippus Band
Howl At The Moon
(Self-Released)
Jan 27, 2013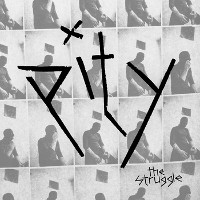 Pity
The Struggle (7")
(Self-Released)
Dec 21, 2014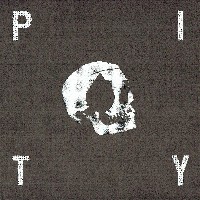 Pity
The Struggle II (7")
(Self-Released)
Aug 13, 2015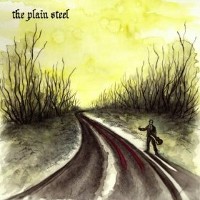 The Plain Steel
Folk 'n Roll
(Self-Released)
Aug 22, 2012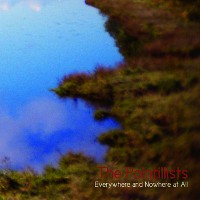 The Pointillists
Everywhere And Nowhere At All
(Self-Released)
Jan 18, 2012

The Polymorphines
Split The Difference
(Self-Released)
Apr 1, 2009

Puddu Varano
Time to Grow
(Self-Released)
Oct 7, 2003

Lester Quitzau
The Same Light
(Self-Released)
Jun 11, 2009

Raking Bombs
You Are The Resliaxjiaz, Unlike 0011100101
(Self-Released)
Oct 18, 2003

Raking Bombs
You Are The Resliaxjiaz, Unlike 0011100101
(Self-Released)
Nov 15, 2003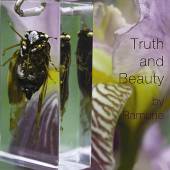 Ramune
Truth and Beauty
(Self-Released)
Dec 23, 2011

Rat Silo
The Great Northern Way
(Self-Released)
Dec 3, 2011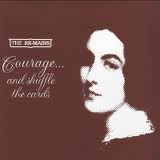 The Re-Mains
Courage... And Shuffle The Cards
(Self-Released)
Jul 28, 2011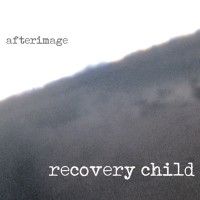 Recovery Child
Afterimage
(Self-Released)
Oct 9, 2011

John Reischman
Walk Along John
(Self-Released)
Nov 19, 2013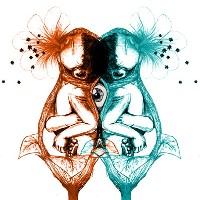 Rhoneil
Seeds
(Self-Released)
Jan 18, 2012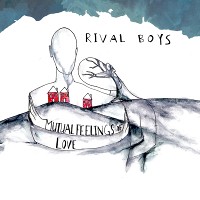 Rival Boys
Mutual Feelings of Love
(Self-Released)
Aug 9, 2011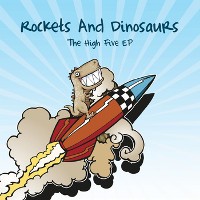 Rockets and Dinosaurs
The High Five
(Self-Released)
Jun 28, 2011

Chris Ronald
Turning Tides
(Self-Released)
Dec 4, 2011

Jordi Rosen
Madame Xavier
(Self-Released)
Jul 17, 2002

Royal Canoe
Extended Play
(Self-Released)
Mar 19, 2012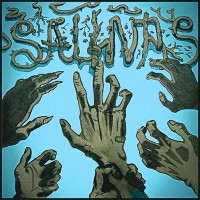 Salinas
Salinas
(Self-Released)
May 5, 2011


Pete Samples
The Jumper Cables
(Self-Released)
Aug 10, 2008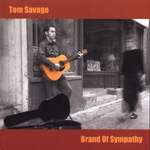 Tom Savage
Brand of Sympathy
(Self-Released)
Jul 6, 2002

Scatterheart
Scatterheart
(Self-Released)
Jul 5, 2007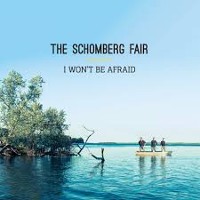 The Schomberg Fair
I Won't Be Afraid
(Self-Released)
Sep 7, 2014

Scotty
Bush Is A Moron
(Self-Released)
Oct 18, 2003

Shooting Rubys
Mood Swings and Cravings
(Self-Released)
Aug 15, 2002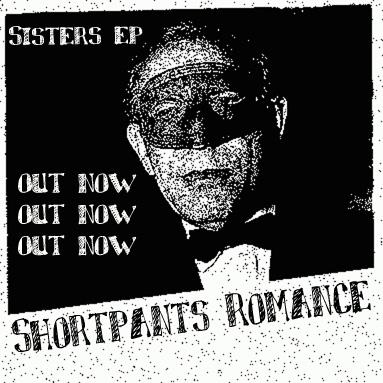 Shortpants Romance
Sisters
(Self-Released)
Jul 1, 2008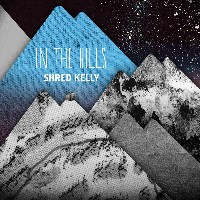 Shred Kelly
In the Hills
(Self-Released)
Dec 3, 2012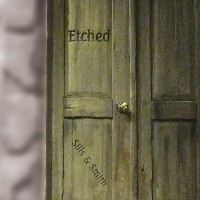 Sills & Smith
Etched
(Self-Released)
Feb 17, 2015

Simple Damned Device
Simple Damned Device
(Self-Released)
Feb 17, 2015

Slow Leaves
Second Chances
(Self-Released)
Dec 5, 2013

The Soles
Anodos Kathodos
(Self-Released)
Jul 18, 2014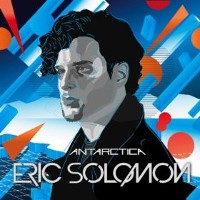 Eric Solomon
Antarctica
(Self-Released)
Nov 5, 2010

Sound Of Lions
11:44
(Self-Released)
Aug 2, 2012

The Spaceship Blues
The Spaceship Blues
(Self-Released)
Nov 1, 2007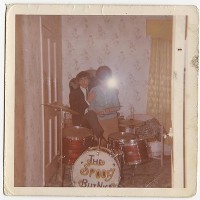 The Spooky But Nice
The Spooky But Nice
(Self-Released)
Aug 20, 2012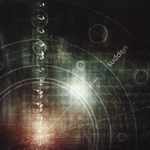 Sudden
Sudden
(Self-Released)
Jun 4, 2002

The Superfantastics
Pop-Up Book
(Self-Released)
Jun 5, 2007

The Sweet Lowdown
The Sweet Lowdown
(Self-Released)
Nov 22, 2011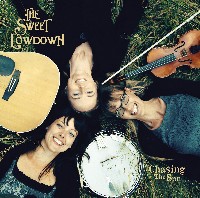 The Sweet Lowdown
Chasing the Sun
(Self-Released)
Dec 5, 2015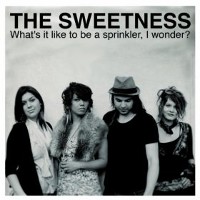 The Sweetness
What's it Like to Be a Sprinkler, I Wonder?
(Self-Released)
Sep 10, 2011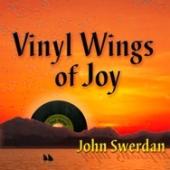 John Swerdan
Vinyl Wings of Joy
(Self-Released)
Jun 11, 2009

The Swills
Travelling Thru Time
(Self-Released)
May 10, 2009

Gordie Tentrees
Mercy or Sin
(Self-Released)
Sep 27, 2009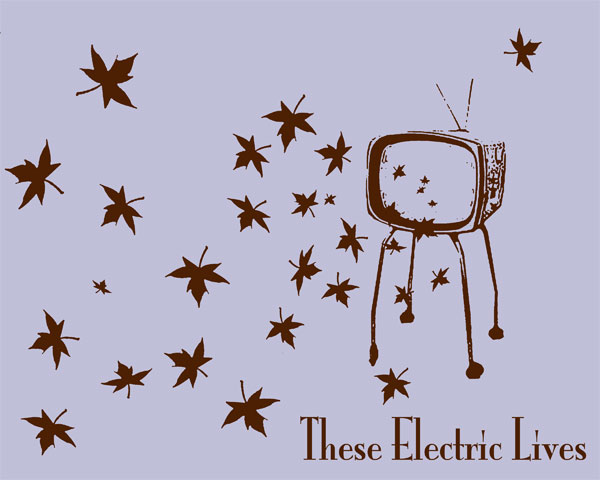 These Electric Lives
These Electric Lives
(Self-Released)
Sep 26, 2007

Tidrake
self-titled
(Self-Released)
Jun 6, 2002

Toques & Beards
(II) Stand Tall
(Self-Released)
Oct 5, 2011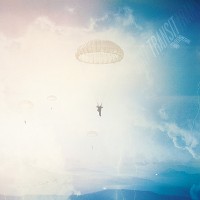 Transit
Insufficient Funds
(Self-Released)
Apr 1, 2011

Transit
Stale
(Self-Released)
Apr 10, 2013

Tribune
Rotting Core
(Self-Released)
Oct 6, 2010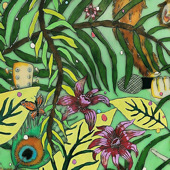 Type Monkey Type
Jungle Noise
(Self-Released)
Jan 6, 2011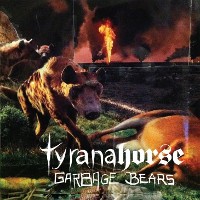 Tyranahorse
Garbage Bears
(Self-Released)
Oct 29, 2012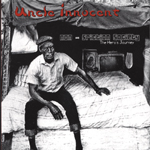 Uncle Innocent
Non=Friction Society
(Self-Released)
May 1, 2002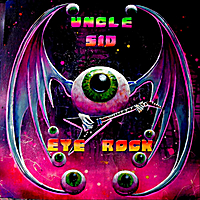 Uncle Sid
Eye Rock
(Self-Released)
May 18, 2011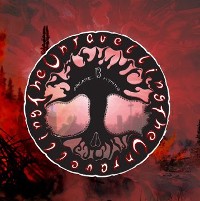 The Unravelling
13 Arcane Hymns
(Self-Released)
May 18, 2011

Rachelle Van Zanten
Where Your Garden Grows
(Self-Released)
Sep 27, 2009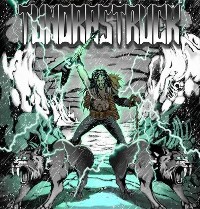 Various
Tundrastruck
(Self-Released)
Oct 26, 2011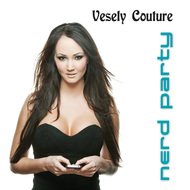 Vesely Couture
Nerd Party
(Self-Released)
Dec 27, 2011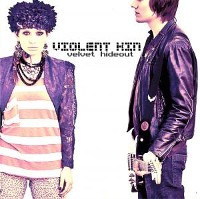 Violent Kin
Velvet Hideout
(Self-Released)
Jan 5, 2011

Volcanoless In Canada
The Way Forward
(Self-Released)
Dec 6, 2009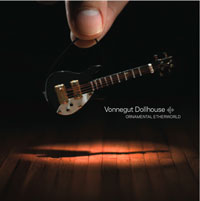 Vonnegut Dollhouse
Ornamental Etherworld
(Self-Released)
Sep 27, 2007

Ann Vriend
For the People In the Mean Time
(Self-Released)
Jul 28, 2014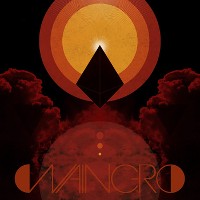 Waingro
Waingro
(Self-Released)
Dec 30, 2014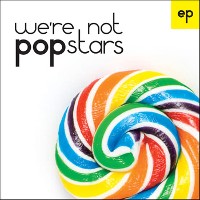 We're Not Popstars
We're Not Popstars
(Self-Released)
Apr 20, 2011

Whale Tooth
Whale Tooth
(Self-Released)
Dec 23, 2009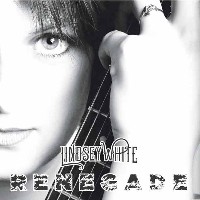 Lindsey White
Renegade
(Self-Released)
Dec 1, 2015

Wild Strawberries
Deformative Years
(Self-Released)
Apr 17, 2005

The Wilderness of Manitoba
Hymns of Love & Spirits
(Self-Released)
Mar 22, 2010

The Wilderness of Manitoba
When You Left The Fire
(Self-Released)
Jul 6, 2010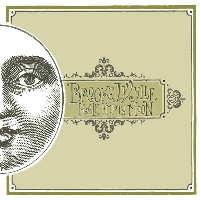 Brooke Wylie
Half Empty Moon
(Self-Released)
Jul 12, 2011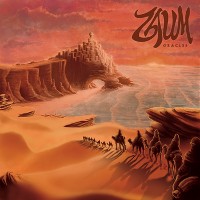 Zaum
Oracles
(Self-Released)
Aug 20, 2014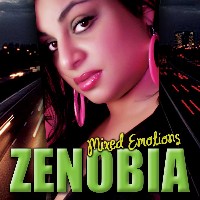 Zenobia
Mixed Emotions
(Self-Released)
Jul 6, 2011