Who can forget a band name like The Telepathic Butterflies? Even if you are unable to remember their name, inspired by a passage in Kurt Vonnegut's novel Breakfast of Champions, you certainly will be caught singing along with the catchy, toe tapping, crank up the volume songs.
The music is reminiscent, at times, of a movie about a group called 'The Wonders' however TB (The Telepathic Butterflies) have sailed on much further than a one hit phenomena as Wow and Flutter is their fourth album. Polished sixtyish sounds come through loud and clear on tracks like "Circle Man", 'Lilacs", and "Like Esme".
These lads from Winnipeg, Jacques Dubois, Russ Kroeker, Rejean Ricard and Rob Pachol know exactly when to change the melodic gears to keep even the most critical of listening ears glued to the notes and melodies of every track. Certainly their influences from The Beatles, Sloan, David Bowie, The Byrds, The Kinks, Stones and Zombies reflect in the ultimate power pop on the album.
For those that cannot be appreciative of the simplistic back to the good ol' pop type standards and renditions that are fantabulously delivered on Wow and Flutter need to crawl back under their rock to the sounds of the earth worm slithering through the dirt.
This is TB's best album to date and if they continue on the same path there is likely a Juno in their future.
By Dave Ferguson
Jun 28, 2010
[
reviews home
] [
list reviews
]
comments powered by

Disqus
More Reviews By Dave Ferguson
Barney Bentall
The Inside Passage
(True North)
Jan 12, 2010

Mark Berube And The Patriotic Few
Tailored to Fit
(Aquarius)
Nov 24, 2010

Mark Berube And The Patriotic Few
June in Siberia
(Aquarius)
Apr 26, 2011

Bill Bourne & The Free Radio Band
Bluesland
(Self-Released)
Aug 9, 2011

Jim Byrnes
Everywhere West
(Black Hen)
Nov 24, 2010

China Syndrome
Nothing's Not Worth Knowing
(Self-Released)
Feb 18, 2011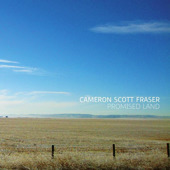 Cameron Scott Fraser
Promised Land
(Self-Released)
Oct 21, 2010

Brandon Isaak
Bluesman's Plea
(Self-Released)
Feb 13, 2012

JW Jones with Sumlin & Musselwhite
Midnight Memphis Sun
(Northern Blues)
Oct 21, 2010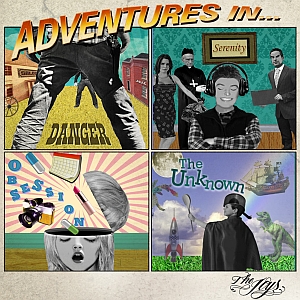 The Joys
Adventures In...
(Self-Released)
May 13, 2010

Mantler
Monody
(Blocks Recording Club)
Aug 30, 2010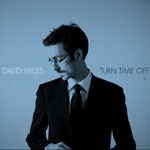 David Myles
Turn Time Off
(Self-Released)
Aug 30, 2010

David Myles
Into The Sun
(Little Tiny)
Nov 19, 2011

Pale Whale
Pale Whale
(Self-Released)
Jun 17, 2011

Purple Hill
Bring On The Macho
(Escapegoat)
Jun 17, 2011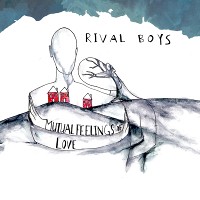 Rival Boys
Mutual Feelings of Love
(Self-Released)
Aug 9, 2011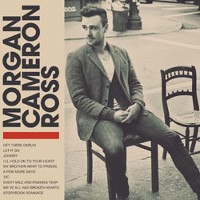 Morgan Cameron Ross
Morgan Cameron Ross
(Sparks)
Jun 17, 2011

The Stance
I Left Love Behind A Long Time Ago
(Just Friends)
May 13, 2010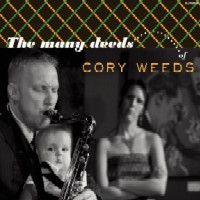 Cory Weeds
The Many Deeds of Cory Weeds
(Cellar Live)
Aug 30, 2010

Whitehorse
Whitehorse
(Six Shooter)
Sep 30, 2011

Wild Domestic
Wild Domestic
(Out Of Sound)
Feb 13, 2012

Joey Wright
Hatch
(Black Hen)
Apr 26, 2011