Reviews for Great Lake Swimmers
Great Lake Swimmers
Lost Channels
Torono's own Great Lake Swimmers have quietly been making a name for themselves among the folk rock audience since their inception in 2005. Following the success of their third album, 2007's Ongiara, the band has...
read more...
By Matija Kamikovski
Apr 1, 2009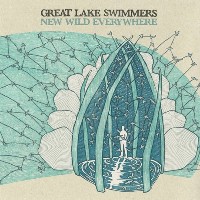 Great Lake Swimmers
New Wild Everywhere
"There's a new wild feeling dancing in the air/There's a new wild everywhere," sings lead vocalist and songwriter Tony Dekker on New Wild Everywhere's title track. Living up to its name, the fifth full-length release...
read more...
By Hilary Marchildon
Apr 9, 2012