Reviews for Children Of Celebrities

Children Of Celebrities
We're Not Bitter
We're Not Bitter
, the second full-length from Victoria's
Children of Celebrities
, has its flaws, but something about the album makes you forget them. The vocals are off in spots, and at...
read more...
By James Hayashi-Tennant
Sep 21, 2007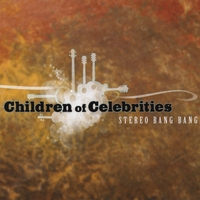 Children Of Celebrities
Stereo Bang Bang
Children of Celebrities are the type of band you'd see playing the backyard of some hip friend's party, languidly picking their guitar and making some melodic music. The band is a light, tongue-in-cheek mix of...
read more...
By Steve Marlow
Jul 6, 2010