Reviews for Naxos artists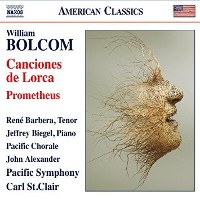 William Bolcom
Canciones de Lorca; Prometheus
William Bolcom (born 1938, Seattle) has composed chamber, operatic, vocal, choral cabaret, ragtime and symphonic music. The two works on this disc are big "occasional" pieces—commissioned for a special occasion, intended for maximum impact on...
read more...
By Jim Hayes
Jun 16, 2016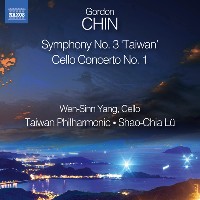 Gordon Chin
Cello Concerto No 1 (2006), Symphony No.3 'Taiwan'
Gordon Chin, born in 1957 in Taiwan, is one of the most active composers in his native country. His extensive catalog of compositions includes four symphonies, a cantata, violin concerto, piano concerto, numerous choral works;...
read more...
By Jack Kopstien
Dec 27, 2015