Reviews for Northern Blues artists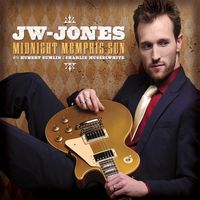 JW Jones with Sumlin & Musselwhite
Midnight Memphis Sun
After listening to JW Jones album Midnight Memphis Sun it is not surprising why he is touted as 'Canada's Top Touring Blues Act. Earning well deserved accolades from Guitar World Magazine in 2009 that...
read more...
By Dave Ferguson
Oct 21, 2010
Mem Shannon
Live A Night At Tipitina's
Turn up the volume, light a cigarette and pour yourself a whisky. Not that we condone such nefarious activity but it seems like the perfect accompaniment to this live disc recorded at the historic,...
read more...
By Anne-Marie Brugger
Nov 1, 2007