The Best are Always Ahead of the Game
CHSR Music Director Andrew Robinson jumps the gun to pick some of the year's best.
OK. So 2006 isn't quite over yet. Something really astounding could happen during December and completely change our whole outlook on the year in music.
But really, we all know it ain't gonna happen. All the important records have already been released for the X-mas buying season. Even without a crystal ball we have the year down cold.
So we asked Andrew Robinson, Music Director at Fredericton's CHSR to get a head start on looking back at the not-quite-over year in music. Next month, we let the flood of reflection wash over us with a coast-to-coast review of the best and the rest of 2006.
Who are you?
My name is Andrew Robinson and I have a weekly indie rock/electronica show called "Lost At Sea" that's on every Wednesday night from 5:30pm to 7:00pm Atlantic time on CHSR 97.7-FM (http://www.unb.ca/chsr/) in Fredericton, New Brunswick. Each show is usually divided in two, with the first half showcasing electronic music, while the second part focuses on indie rock and post-rock. In addition to having this show and being CHSR's music director, I also have a weekly Canadian classical music show, "Death Metal Is For Wimps" on Sundays from 11am to 1pm, and an electronica show on Fridays from 8pm to 10pm that's hosted by a surly robot named F.R.E.D. (Fully Robotic Electronica DJ).
My Top 3 records of the year
Beck - The Information - (Interscope)


Beck jump to the froint of the packUntil the night before I wrote this article, Mogwai's Mr Beast was slated to be the best album of 2006. Then something happened. Last Friday night I sat at my kitchen table and listened to The Information all the way through for the umpteenth time. As I sat there, it dawned on me that this album doesn't have a single weak track. Not one. Now I listen to a lot of albums, and it's a rare day that I encounter a record that doesn't have at least one or two "ho-hum" tracks that lack any definable direction. Even The Eraser and Mr Beast each have a song that I usually skip. But The Information is flawless. From the opening seconds of "Elevator Music" to the closing moments of "Exoskeleton", Beck's tenth, that's right tenth, studio release is easily his best ever. The Information somehow combines the catchy hip hop style of Mellow Gold and Odelay! with the full-bodied sounds of Mutations and Sea Change. without sounding like a simple re-hashing of his previous works. Beck's lyrics are as clever and head-scratchingly confusing as ever on this album, and the music is so saturated with different layers of sound that nearly every track requires multiple listens. The customizable "blank canvas" cd-case inserts with the accompanying sticker sheets and the additional DVD are just icing on the Beck cake. This album is hands down the best thing I have heard all year, and I recommend it to everyone. 10/10, A+, 5 stars... whatever. Just go listen to it.
2. Mogwai - Mr Beast - (Matador)
Mr Beast is the next step in the continuing evolution of Mogwai's sound. Their debut, 1997's Young Team first established the band's drastic changes in dynamics, while 1999's Come On Die Young has a much more reserved tone. Rock Action, released in 2001, focuses more on texture and tone, while 2003's Happy Songs For Happy People is a testament to the band's electronic influences. The opening track on Mr Beast, the aptly-named "Auto Rock", is a tumbling piano-based track that heralds the apocalyptic post-rock storm that approaches. Slowly, the piano gets swallowed whole by a chorus of squealing feedback before launching into the massive guitar-driven second track "Glasgow Mega-Snake". In stark contrast to the epic, booming tracks are quiet and introspective songs like the electronica/country "Acid Food" and dreamy "I Chose Horses". The classic Mogwai buildup is once again present on "Mr Beast", exemplified by "Folk Death 95" and "Friend Of The Night", the latter being the album's strongest track. The closing "We're No Here" is a lurching behemoth of distorted guitars and pounding drums that perfectly brings to a halt the loudest and quietest album of 2006.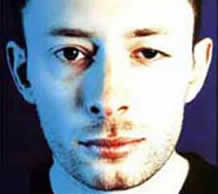 Thom Yourke was always a handsome ladThom Yorke - The Eraser - (XL)
Firstly, this is not a Radiohead album. This is not only a Thom Yorke album; it's a brilliant collection of songs from one of pop music's most enigmatic frontmen. The focal point of the album is of course Yorke's unique voice, and he has never sounded better. Melodies also play a key part in defining the mood of the album, ranging from beautiful and soaring (i.e. "The Clock") to dark and sinister (i.e. "Skip Divided"). Autechre-influenced beats (i.e. "And It Rained All Night"), great instrumentation and stellar production, care of Nigel Godrich's studio wizardry, make The Eraser one of the best albums of 2006.
Most under-rated record of the year
Matmos - The Rose Has Teeth In The Mouth Of A Beast - (Matador)
Most over-rated record of the year
Guillemots - Through The Windowpane - (Polydor)
Best local release
The Trick - Six.Song.Demo - (Indie)
The Trick brings to mind a stripped-down Violator-era Depeche Mode that's as much binary code as it is pure, unadulterated, groovable pop. The Trick is a one-man dancing machine that puts on a hell of a show.
Best personal campus/community radio moment or experience of the year.
Finding out that the robotic host of my Friday show gets more internet listeners than I do when I'm actually on air.
Record you are most anticipating for 2007
The new Radiohead album.