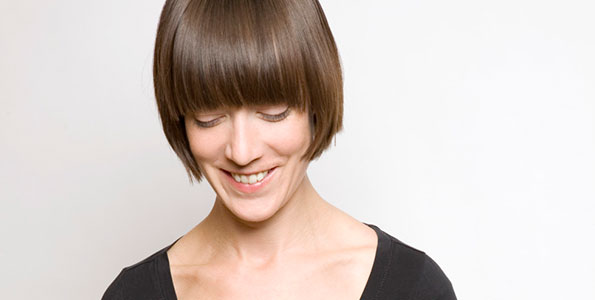 The Meredith Bates--Pugs & Crows Interview
Pugs & Crows don't fight or fly, but they create a unique brand of music that is finding more followers as time goes by.
When I first heard the name Pugs & Crows, I imagined a British or Irish themed pub. The coat of arms would be a man with a shaved head, broken nose and cauliflower ears. The other part of the shield would have a large crow. Not a welcoming image, but no, it's a band from Vancouver who play music that is hard to label. Pugs & Crows, an instrumental group, provide their audiences with music which reflects the varied backgrounds of the musicians who form the group. Band members have played in rock, R&B, jazz, classical and other genres. They are often invited to appear at major jazz festivals, but, also enjoy playing at cozier roots/folk festivals. It was somewhat surprising and maybe even a shock, when these relative newcomers won a Juno Award in 2013. They have continued releasing CDs and touring the country, which has gained them more and more fans. They are in the process or releasing a two disc album called Everyone Knows Everyone. Recently Meredith Bates, the violinist in Pugs & Crows was in Kamloops to play with the Kamloops Symphony Orchestra and she found time to speak with me.
JD: If someone had never heard the Pugs & Crows, how would you describe the music? (MB laughs) Now I'm going to say what it says on your web site, and maybe you could disagree a little.
MB: (laughing) I wrote the web site bio.
JD: Oh, oh. "JUNO Award winning band, Pugs and Crows, performs original instrumental music that explores a wide range of sonic textures by blending elements of indie rock, modern jazz, and neoclassicism. The band infuses its compositions with the inventiveness of its players and warmth of its ensemble sound, while their anthemic melodies, lyricism and groove inspire audiences from all walks of life." Ok, elaborate.
MB: That is a really difficult question. The music comes from each individual person. Because all five or six or us, depending on which formation you are watching—all of us have myriad backgrounds, you get these little elements popping through in the music. Cole comes from rock and jazz and he composes the music you get this modern jazz riff based sort of sound and then Rusty comes from rock, but I mean he plays everything so he's got that. Ben comes from rock and jazz and also plays tons of songwriters. I come from a classical background. Cat had some classical training growing up and then went into jazz, so you get this real mix of all of our backgrounds and talents.
JD: Yes, you certainly do. When you play live, how much of that are you "reading" and how much of that are you improvising?
MB: I mean, we've got the melodies memorized, mostly, and the songs all open up into these big wide spaces where we are improvising as well. Sometimes it's like a traditional jazz tune where we are soloing over changes and sometimes it opens up into a big free section where, one or two or the whole band just go crazy.
JD: Isn't that a whole lot of fun?
MB: Yup, it is.
JD: It's a lot of fun for the audience, too. I can tell because the times I've seen you the audiences are wondering what you are going to do next and it's so neat.
MB: The energy is really high when we're playing and it seeps into the audience.
JD: Now Pugs & Crows are a fairly young band. Did you guys form around 2008?
MB: I think so. I think we are calling this our 8th anniversary.
JD: So how did this band come to be?
MB: I guess it was a meeting of the minds. Cole (Schmidt), I think, was the catalyst. He had played with all of us in various formats and just kind of brought us all together.
JD: So you're talking about Cole Schmidt?
MB: That's right.
JD: So Pugs & Crows consists of Cole Schmidt on guitar, Meredith Bates on violin, Cat Torens on keyboards, Russell Sholberg on bass, Ben Brown drums and sometimes Tony Wilson.
MB: Originally we had Clayton Murray on guitar on the first album Slum Towers. I think a couple of years later he moved out to Halifax and we replaced him with Cat Torens.
JD: Does Cat live in New York now?
MB: Yes she does. She comes back twice a year or so. We have her in the mix for the big shows
JD: How did you come up with the name Pugs & Crows? I like that name.
MB: (Laughs) This is the number one question. Honestly, nobody knows.
JD: So you can make up your own answer. That's interesting. The words seem to fit together somehow and they don't somehow. Fantastic Pictures, the ensembles second release won Pugs & Crows a Juno award for Best Ensemble release in 2013. How surprised were you guys?
MB: We were really surprised and honoured. It was so cool to be recognized for our kind of music. In the category of instrumental we were up against funk bands and more sort of danceable stuff (laughs). We were quite proud of the album and knew it was strong material, but I don't think we expected to win such a big prize in Canada. That was really special.
JD: I think that it was a turning point for the Juno people. They actually awarded a band that isn't just doing what some people call "dinner jazz." Nothing against it. I listen to that too, but it's nice that they are looking at other forms of "jazz" and saying that this is good and this should be rewarded. I was very happy with the Juno people, for a change, when Pugs & Crows got the award.
MB: I think we are trying to eliminate the word jazz from our label. It doesn't really feel that's what we do necessarily. It has elements of that. I think Fond of Tigers, another Vancouver instrumental band, really set the tone for music that's outside of the box by winning such a mainstream prize.
JD: Ya, that's definitely true. That's one of the other bands that from Vancouver that is very interesting.
MB: Yes, between them and us and Peggy Lee and a whole bunch of other amazing musicians we have really created a West Coast kind of sound.
JD: Speaking of amazing west coast musicians, you've added Tony Wilson for this outing. Tell us a bit about Tony, please?
MB: Tony has been a mentor and a friend to all of us, but to Cole Schmidt, especially, I think, over the course of the last five years—more maybe. They've studied together. Tony has been playing with us for at least two years, if not more, and he is just a really great element in the band. He brings up the energy of the playing in the band and challenges us. He is such a great listener, so he feeds into the music and almost draws these sounds out of all of us, because he's so talented and also knows the right spot to play and will bring out the right lines from all of us. I don't know if that makes any sense.
JD: It makes a lot of sense if you have heard Tony play and especially during his sort of renaissance in the last five or six years. I'm a big Tony Wilson fan and after reading his novella (A Day's Life), which is not per se about him, but also it is loosely based on a dark time in his life I was totally blown away by the book. I've been following him around at the Vancouver International Jazz Festival for years. A friend and I always make a point of at least catching one of his performances.
MB: Ya, he really adds to the band. Not only does he add sonically, but personality-wise he kind of gels us all together. It's been a real pleasure playing with him and having him on this album. As soon as you hear the songs, you will understand how important his sound is for this particular album. Anyways he'll be touring a lot in the next little while with his own sextet and the Pugs & Crows.
JD: It's good to see that he's busy. Good to see that everyone's busy. Presently Pugs & Crows are putting out a two part CD. I know the first part is called Everyone Knows Everyone Part 1 and I'm guessing the second one is Part 2.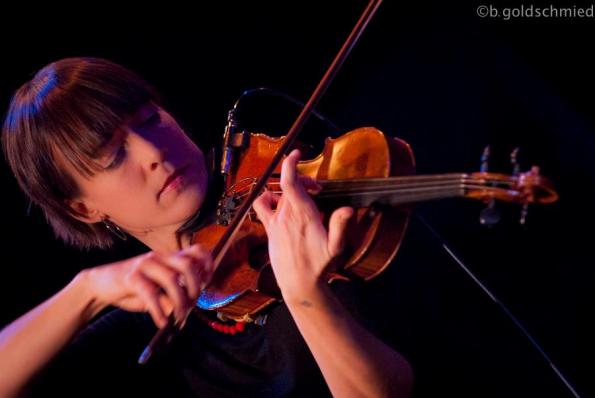 MB: (laughs) It is a double album.
JD: I'm pretty quick (laughs). Why 2 CDs at once?
MB: It is a double album. As soon as the second part is released in December, we are going to be packaging and sending it out as a double album. The decision to release it at two separate occasions was strictly monetary.
JD: That's not a bad reason at all. It gives us something to have before Christmas and gives you a chance to be considered for everybody's "best of" lists and things like that. How is the new CD different from previous CDs put out by Pugs & Crows. I've only heard Part 1, maybe you can tell us about it.
MB: We've continued to work with the amazing Chris Gestrin as our producer, who has helped us develop the sound of the band that on CD is a lot more epic. It is hard to divide up the live sounds versus the recorded sounds, but it is a slightly different beast. Chris has this aesthetic when he produces that is very perfect and very thought out and developed, you know, so he will arrange the songs slightly differently to envelop these massive string sounds and have these long decays that just go off into the ether, kind of disintegrating into an electro-acoustic way that we wouldn't normally be able to do in a live show. I think the sound on the CDs is thicker, more orchestrated, more highly produced, you know, so you will want to listen to it, over and over and over again versus the show which is more live in your face sound.
JD: Performed by virtuoso musicians.
MB: And Fantastic Pictures was the precursor to this. Every album we have develops on the last one, so we take the sounds that we love and just develop them and enhance them. I don't see it as a totally separate sound, just an evolution.
JD: That was kind of what I was thinking. Ok, so that's Pugs & Crows. I'm talking to someone named Meredith Bates. You are in Kamloops to perform with the Kamloops Symphony Orchestra.
MB: That's right.
JD: Now that would make me wonder. You are playing violin with the symphony, so obviously you have a musical background. What was happening musically at home when you were a little child?
MB: My parents are both avid, amateur musicians. They are into their seventies and they still play two to four nights a week with various bands and choirs in the community. So, we slept on piles of coats in the back room the Vancouver Philharmonic Orchestra concerts and you know we fell asleep on friend's beds at chamber music parties and stuff like that. We were always surrounded by music. We started quite young at the Vancouver Academy. I'm talking about my brother and I. He's an upright bassist and an electric bassist in town. He started out on cello. Ya, we were both Suzuki kids when we joined the Academy and we were in the Delta Youth Orchestra when we were seven or eight years old and just kind of grew up in that environment.
JD: What instruments do your parents play?
MB: My dad plays cello and he sings and my mom plays clarinet, flute and is part of the auxiliary percussion section of the New West Philharmonic for a while, (laughs) and I think she's dabbled in a lot of different instruments.
JD: That sounds really complete. It's nice.
MB: Ya, she picked up the flute at like seventy (laughs).
JD: I'm so ashamed.
MB: It's never too late.
JD: It is, believe me. Where did you study, formally?
MB: Right. I moved out to Acadia University in the Annapolis Valley in Wolfville, Nova Scotia and did two years there. Then I decided I'd like to move to a bigger school so I transferred over to Dahlhousie to study with Philippe Djokic for the last part of my of postsecondary degree and then I ended up meeting Elizabeth Fournier, who played with Symphony Nova Scotia and then I took a year or two of private lessons with her there. Also, I met some amazing people from the jazz scene, Paul Cram and Donny Palmer, who got me into the dark side.
JD: The dark side, huh huh. So speaking of that dark side—people playing stringed instruments in jazz bands. Peggy Lee with cello, you obviously play violin, a number of women on bass, like Jodi Proznick and Brandi Disterheft on bass. There's not a lot. Why do you think that is?
MB: Women in jazz?
JD: Ya, women in jazz, but women in jazz on the string instruments in particular.
MB: I'm sure you could write a dozen PhD (theses) on it and I haven't put much thought into it. I feel like the gender gap isn't a huge point of issue in Vancouver. We're all kind of treated the same and respected the same. I see imbalance, but I don't have any answers.
JD: I don't think anyone does.
MB: We just play and at least in my group we're definitely not treated one way or another because we are women. I don't know about the string thing. You just follow your dreams and if that makes you a female musician in the jazz world, there you go.
JD: I guess part of the answer is that many jazzish bands don't have a cello or a violin.
MB: Of course.
JD: So what do you have lined up for gigs during the festival season?
MB: The Pugs & Crows will be performing at the Vancouver Jazz Festival, Edmonton Jazz Festival, Saskatoon Jazz Festival, Toronto Jazz Festival and the Rochester Jazz Festival in New York state.
JD: Good on you!
MB: We are putting the final touches on the rest of the summer tour. I imagine we will do some smaller B.C. festivals—love them so much—and we will probably do some shows in Montreal and be around New York after we have done our hop through the jazz festivals across Canada.
JD: I want to thank you for speaking with me. Enjoy your performance with the Kamloops Symphony Orchestra.
MB: Thanks, Jim. Goodbye.
comments powered by

Disqus