Go, Go, Going with Robyn Hitchcock
Robyn Hitchcock is as vital as ever after more than 21 albums with new music, new collaborators and that same old songwriting magic.
Robyn Hitchcock doesn't stop. He never has. So, of course, after first making his name at the time of punk's first wave, he is releasing his 21st solo album and hitting the road to tour the world. The new recording and first-ever eponymous release of the legendary British artist's career, ROBYN HITCHCOCK arrives everywhere on Friday, April 21st.
I reached Robyn Hitchcock in his home in Nashville. As he settled in to his "little cave" I pictured the tall, brightly shirted musician sitting comfortably in a dimly lit room with the walls covered in art.
Whether you remember him from the Soft Boys days or any of his 21 solo albums, Robyn Hitchcock has been making music for about fifty years.
"Well there was about 14 years between me being born and handling a guitar. I learned to tune it six months later. It kind of went from there, so over 50 years now."
It's the old template that I had back in the Soft Boys days, The Beatles template, The Byrds template, even the Velvet Underground.
He is a very prolific songwriter. "I think it's a thing you're really born with like teeth, and they appear as you get older. I trained myself to write songs because I liked listening to music so much, principally as a teenager. I suppose it's just ingrained in me now. It took me a long time to get the knack of it. My casualty rate was about 97% when I started. Almost nothing I did with any good. And then after about 10 years I began to get the knack of it I suppose. I could write poems and I could write chord sequences, but I didn't understand how music went. You know, how the two kind of went together. I still sometimes write lyrics and then make up music to them afterwards. A lot of the best songs sort of all come to me at once. I suppose my songs have got less experimental over the years because I just figured out how to do it. It does not mean they are good or that they are great, it just means it's now very easy for me to write an okay song. But it wasn't 45 years ago."
The self titled Robyn Hitchcock is his 21st solo album. The first one came out in 1981, so over a 36 year period, it works out to one every 18 months. The first single "I Want To Tell You About What I Want." is a look into the future as seen through Hitchcock's eyes. He has a sardonic wit and a healthy dose of doom that comes across both in his music and his conversation. The album sees Hitchcock return to his musical roots in a way, but with a little more experience to pour into it.
"It's the old template that I had back in the Soft Boys days, The Beatles template, The Byrds template, even the Velvet Underground. All the sort of classic beat groups as opposed to rock bands, if you like. That's sort of 60s sound. That's what I first appeared making when I was with the Soft Boys. And I revisited it from time to time. In my 60s I have gone back to it yet again."
This record was produced by Brendan Benson in Nashville. And it is recorded with local musicians; guitarist Annie McCue, steel guitarist Russ Pahl, bassist Jon Estes, and drummer Jon Radford. Harmony vocal contributions come courtesy of Grant Lee Phillips, Gillian Welch, Wilco's Pat Sansone, and singer/songwriter Emma Swift.
A lot of the people I came up with are not going at all. If I selected a group of my own peers it would be quite small now. I would be surprised to find a rhythm section that was my age.
Many of the artists on the album are in their 30s, but that doesn't bother Hitchcock one bit.
"I don't really think about it at all. You know, you can't really, I am lucky to have people that want to be with you - audience or just friends or just anybody. You just have to get whatever age group is prepared to go along with you and I am grateful that younger musicians want to work with me. A lot of the people I came up with are not going at all. If I selected a group of my own peers it would be quite small now. I would be surprised to find a rhythm section that was my age."
Having a career that spans four decades means seeing some big changes in the music making business. "I think it's different. I wouldn't say it's either better or worse. You know all of the things we have in life to make things easier for us only seem to wind up giving us less and less free time. But you know, you can't argue with having the means to promote yourself. Being accessible, you can get things done on Facebook, build a website all that stuff. I'm lucky I have people help me with all that stuff, but there are opportunities to do things without hiring a publicist or taking adverts or all those other things you had to do. So I guess if you know how to play social media well, it's a real plus and it's a bit cheaper. But it certainly uses your time. It eats into quality email time .I remember someone saying10 or 15 years ago that e-mail was eating into Quality TV time," he chuckles.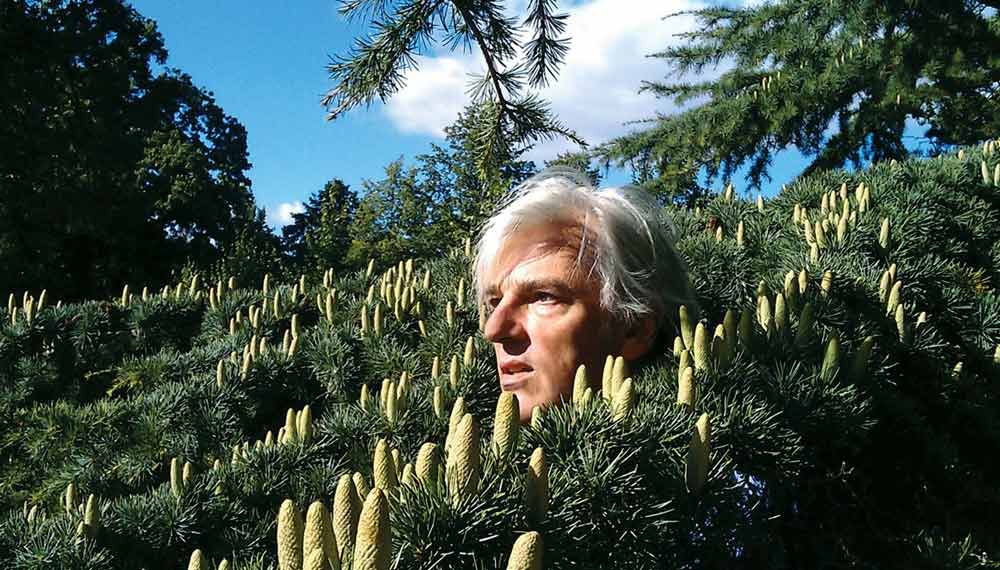 And then his charmingly dark side comes out "We are all, whether we like it or not, manipulated by the screen. The screen is the boss. I don't know what the screen has in mind for us but death is now regulated by the screen. If someone fires a nuclear missile that will involve some kind of screen or laptop or whatever atrocities we have planned for each other." And then a tiny ray of light peaks through. "Or whatever life saving moves will all be done by the Internet. The screen is king and queen, that's just where we're at until we have it as a corneal implant or something, I don't know. Over the last 35 to 40 years, I have seen the rise and rise and rise of the screen."
But he is not a technophobe by any means! "I like Twitter. I like words. I'm a verbalist. Twitter has been good for me. I do a bit of Facebook and Instagram. Instagram I would say is much more positive. People tend to put up things that they like therefore what they have to say is generally more optimistic. On Twitter everyone can give in to their own inner Doom birds. And I obviously have a whole aviary of inner doom birds who are all twittering away ready to spread my own particular doom. But it's fun and exciting as it has to be 140 characters so you have to be pithy. You can't drone on Twitter and it's bad form to do multiple tweets so if you've got to say something you've really got to say it concisely which I like. It's a bit like fortune cookies almost."
If you have ever seen Robyn play, you would have noticed his brightly coloured shirts. "There is nothing ironical about my shirts. They are one of the few things about me that are not ironical. I just like, I love bright colors And strong patterns and always have. And they work well on stage and off. Also men, I think tend to wear really boring clothes. There was a great window between the Mods in Britain in the mid 60s what was known as the New Romantics where there was some really exciting and fun colored clothes. And then it all kind of went into rejected football gear. I have found three or four shirtmakers around the world, some in Australia particularly, I get my shirts there.
Check out Robyn Hitchcock's new self titled album set to release April 21st on Yep Rock Records. He hopes to get up to Canada sometime this summer. Tour info
On the web: http://www.robynhitchcock.com/
Twitter: https://twitter.com/RobynHitchcock
Facebook: https://www.facebook.com/robynhitchcockofficial/
comments powered by

Disqus