Cut Your Teeth With Necking
Vancouver's new punk standard bearers Necking, with new album Cut Your Teeth out on Mint Records, rock out on CJSF Radio's Studio 6 Sessions.
Vancouver's Necking are punk rock in the surest sense.
Now with a new record out on Mint Records, they are set to take the nation by storm. Already riding high in the !earshot Top 5 (July and August 2019) it seems like their plans for domination are working out well. Necking have been giging engetically in Vancouver and surrounding areas honing their skills and sounds with gigs nearly every weekend.
Their first release was a cassette EP, Meditation Tape, released in 2017. Now with the support of Mint they have released their debut full length album, Cut Your Teeth. It is kind of a break up album choinicling a turbulent year in the lives of band members. But is also about personal growth, overcoming and finding yourself.
In May, before the record came out, they stopped by Burnby's CJSF 90.1FM for Studio 6 Live Session and interview.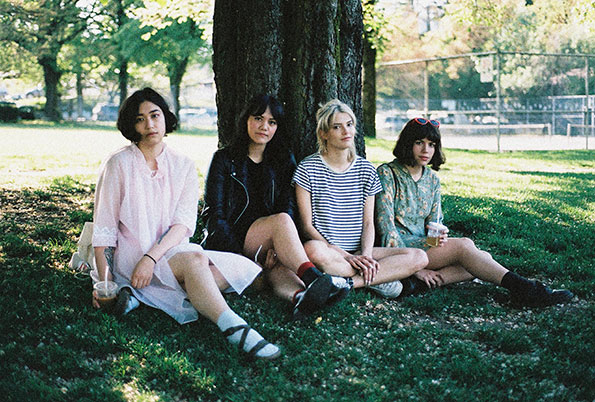 Necking Website: https://www.mintrecs.com/artist/necking
You can buy Cut Your Teeth on Bandcamp or directly from the Mint Records Store
You can find more Studio 6 Sessions at cjsf.ca
Magnus Thyvold is !earshot's Editor and Publisher. He is also the Station Manager at CJSF Radio in Burnaby, BC.
comments powered by

Disqus