Reviews for AA Wallace
AA Wallace
(Disambiguation)
(disambiguation) has two sides, and is divided into four tracks with eight songs in total. AA Wallace is a male vocalist from the Maritimes. He exhibits on (disambiguation) great originality. There is good composition of...
read more...
By Tristin Norenberg-Goodmanson
Jun 28, 2013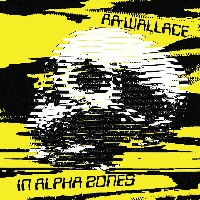 AA Wallace
In Alpha Zones
From the Maritmes, A.A. Wallace already has a long resume of musical accomplishments. Starting with the indy rock band Sleepless Nights, Wallace moved quickly into a solo career, releasing his debut, disambiguation, in 2013. His...
read more...
By Steve Marlow
Mar 2, 2016