Reviews for John Pippus

John Pippus
This City
John Pippus has waited some time to release this album. It sounds as though he must have, like a lot of us, lived through whatever was thrown his way and is now getting back to...
read more...
By Shelley Gummeson
Apr 2, 2009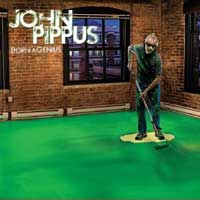 John Pippus
Born A Genius
Vancouver singer/songwriter, John Pippus was born a genius and he wants everyone to know it.
Born a Genius is Pippus' second full length album. It appears that he has exorcised a few of his demons after...
read more...
By Shelley Gummeson
Sep 17, 2010
John Pippus
Wrapped Up in the Blues
Wrapped Up In The Blues is the third CD release from John Pippus and it's not without surprises.
Pippus is a songwriter and a story teller. This time out his story is the blues. He...
read more...
By Shelley Gummeson
Sep 22, 2011