Reviews for Ohama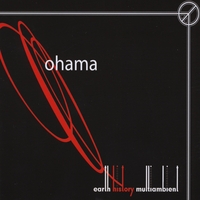 Ohama
Earth History Multiambient
If you have never heard of Tona Walt Ohama (a.k.a. Ohama) before, it's about time you start to pay attention and Earth History Multiambient provides an excellent introduction. In fact, the very first song starts...
read more...
By Hayley Muir
Feb 16, 2011
Ohama
Grrlz Monosynth Tower
Calgary's Tona Ohama is a true survivor of the Canadian music industry. He's been recording in relative obscurity since 1979, sticking almost exclusively to electronic music. To call him just a synth-pop artist would be...
read more...
By Steve Marlow
May 1, 2017