Reviews for IO Sound artists
S + KK
Glyphs of Erebus Sublime
Creating subtly nuanced electronic soundscapes is pretty easy when you have months in a professional studio. But, creating the same experience live can be a real challenge. S* is apparently from Montreal, but, as...
read more...
By Steve Marlow
Aug 19, 2012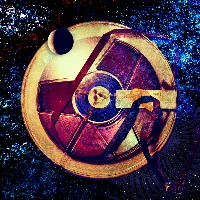 Saibotuk
Unearthed.From.Airwaves
The remix album is a Creative Commons of Saibotuk's Tacital Tape Loop Division (2008). There are six contributing artists: 18U, T.Phillips, R. Chartier, J. Carey, Coingutter and ScantIntone. They have created an album that sounds...
read more...
By Tristin Norenberg-Goodmanson
Oct 6, 2012