Reviews for Youth Club artists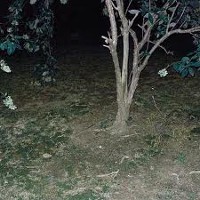 Jon McKiel
Confidence Lodge
Jon McKiel's new EP Confidence Lodge was recorded in a converted Odd Fellows Hall, originally built in 1929. It's an EP made of creaky floorboards and old photos and feels haunted all the way through. From...
read more...
By Darryl Smith
Mar 17, 2011
Ruby Jean
Ruby Jean And The Thoughtful Bees
East coasters will be familiar with the ostentatious stylings of Rebekah Higgs and the rest of the Bee squad. For those just tuning into their swirling electronic twist on indie pop rock, they embrace 80's...
read more...
By Marc 'Oxide' LaCasse
May 6, 2009