Reviews for Noyes artists
A History Of
Action In The North Atlantic
A History Of are an experimental punk band from Halifax, Nova Scotia. After a debut EP over two years ago, Action in the North Atlantic is the band's first full-length album. Their style is an...
read more...
By Marshal Hignett
Mar 22, 2010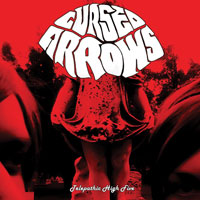 Cursed Arrows
Telepathic High Five
I am not a minimalist.
I can't look at a plate of food consisting of two crackers, a piece of cheese and a shaving of lettuce and call it a sandwich. It's just not me.
...
read more...
By Scott Thomson
Mar 31, 2010
Kestrels
The Solipsist
Kestrels are an indie-rock trio from Halfifax, Nova Scotia, with unique folk and punk influences. The Solipsist is a four song EP, which is the band's third release overall. With three new original tracks and...
read more...
By Marshal Hignett
Jun 28, 2011