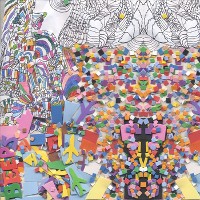 It's hard to write about an album that is both the debut and swan song of a band. There are no easy fall backs. Platitudes such as, promising debut, can't wait for the next one, don't apply. Nor is there any back catalogue to compare to. There is no trajectory to trace to this final showing. There are only eleven songs collected under the title Beeps.
Most comparisons liken Gamma Gamma Rays to Los Campesinos. These comparisons are fair but a little easy. I prefer to liken the Gamma Gammas to The Unicorns on amphetamines. There is the same disregard for conventional song structure, and there are rarely repeating parts in the songs. Instead songs speed up, slow down, take left turns and careen toward their conclusions quickly and with urgency. The rhythm section holds down the fort, allowing the other players (who collectively play guitar/piano/synth and mandolin) to play fast and loose with the arrangements. Finally, add Mark Grundy's barky sing-shout and Crissi Cochrane's sweet and tender vocals and the scrappy assembly is complete. Often the entire band play recklessly on top of one another, creating an unwieldy but satisfying indie-pop cacophony.
The single "Roam" is the strongest melodic showing on the album, and rather than trade vocals duties back and forth, Grundy and Cochrane sing harmonies over much of the song. "Wildfire" is smack in the middle of the album and a welcome break; slow and deconstructed, it crawls through one verse before petering out in a wash of pianos and guitar harmonics.
Beeps
might sound a bit samey after a while, but each song is so loaded with parts that there is certainly no shortage of ideas; it's just shameful that there was only one record to harbour them all.
By Darryl Smith
Feb 3, 2011
[
reviews home
] [
list reviews
]
comments powered by

Disqus
More Reviews By Darryl Smith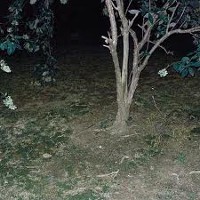 Jon McKiel
Confidence Lodge
(Youth Club)
Mar 17, 2011

More Reviews For Open House Arts Collective artists