The Best of 2012 by Shelley Gummeson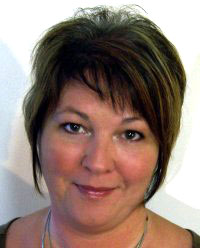 Shelley Gummeson
Jazz On The Rocks
Friday 5-7 pm
CFBX, 92.5 The X
Kamloops BC
2012 in Review
!earshot's Top 200 of 2012
Grimes tops out the Top 200 of 2012 as the most played album on campus / community radio across Canada with her stellar break out, Visions. Japandroids are another band that broke big this year landing Celebration Rock in the number 2 spot on the Top 200 of 2012. And Metric had another strong year finishingat number 3.
Best of 2012
We have asked some of our regular writers to share some of their favourite releases of the year.
Amil Delic !earshot writer and host of The Show TO and Director's Cut
Jim Dupuis !earshot writer and host of Jazz Notes
Clash Contrast !earshot reviewer and host of Key Contast feat. Clash
Scott Wood !earshot writer and host of the interview show
Shelley Gummeson!earshot writer and host of Jazz on the Rocks

The Best of 2012
James Danderfer Trio - Swingin' At The Patricia – (Reigning Parade)
Vancouver clarinetist James Danderfer has given us a little history lesson and made the clarinet cool in Swingin' At The Patricia. The album was recorded live at the Patricia Hotel in downtown East side Vancouver, the same place where Jelly Roll Morton sought refuge from 1919 to 1921. A down on his luck Morton became the house piano player. No doubt fighting off drunken loggers, Jelly Roll plied his craft, leaving within the walls of the still standing Pat's Pub, the ghosted notes of his songs.
James Danderfer, clarinet, Joe Poole, drums and Miles Black, piano probably didn't fight drunken loggers during the recording, however what this trio did do was capture the sound of history without sounding mouldy.
Fourplay – Espirit De Four – (Heads Up)
Fourplay has been putting out music since the early '90's and have enjoyed widespread success with their recordings.
There is no mistaking the exceptional musicianship and the cohesiveness that happens when four guys play together for a long time. Guitarist Chuck Loeb may be the newcomer, but he's of the same spirit that this album embodies. As the title denotes, four spirits in a common goal of making beautiful music – still.
Two of the highlights of the album is the Chuck Loeb song "December Dream" which has been nominated for a Grammy for Best Instrumental Recording and "Put Our Hearts Together" which was a song composed after the earthquake and tsunami in Japan in March 2011. Bob James performed the song at a concert in one of the hard hit areas of Japan and was joined by a local big band, many of whose members had lost their homes, their instruments and even their families.
This album is perfect for a quiet and introspective day where you just want to be enveloped in a gentle cloud of sound.
Bob James, Keyboard, Nathan East, bass, Chuck Loeb, guitar, Harvey Mason, drums.
Peter Appleyard – Sophisticated Ladies – (Linus Entertainment)
Peter Appleyard on the vibraphone accompanied by some of Canada's best female jazz vocalists. What is there not to love about that? The tinkle of the vibes reminds me of ice. So put this album on the stereo drop a little ice in your glass, top with something smooth and enjoy some of Canada's finest. Check out the Youtube video below of Molly Johnson and Peter Appleyard, it's just so good.
http://www.peterappleyardvibes.com
Alexis Baro - Blue Skin - (G-Three)
Alexis Baro made Canada his home in 2001. Since that time he has made a mark on the Canadian jazz scene with his compositions and robust trumpet playing. On his current album Blue Skin, he's got some nice soul-jazz flavor in addition to the jazzy funk. This guy can go from Latin to funk and points in between with skill and energy making this a fun album to listen to.
Robert Glasper Experiment – Black Radio – (Blue Note)
Black Radio is one smooth album that combines Hip-Hop, R & B and Jazz. I've always enjoyed jazz and hip-hop, I believe they share some of the same qualities. The album features guest a number of vocalists like Ledisi, Lupe Fiasco, Bilal, Erykah Badu, and Meshell Ndegeocello with Robert Glasper weaving it all together with his expressive piano playing. Robert Glasper is one of those musicians that seem to thrive in duality and the transitions are seamless and believable. This is a great album to put on when the lights are low. Black Radio has been nominated for a Grammy for Best R & B Album.
Tape Five – Swing Patrol – (Self-Released)
Tape Five is an international electro-swing group based in Germany.
Martin Strathausen, the producer of Tape Five has outdone him self with this album. As always Tape Five rules the ultra –suave electro swing. The music of the 30's and 40's buoyed the spirits of nations during tough times and Swing Patrol has that same vibe, with a twist. Some of the gems on the album are Slow Serenade and Peace Patrol, which features French rap. You'll want to put on your dancing shoes to listen to this album.
Elizabeth Shepherd – Rewind - (Linus Entertainment)
Elizabeth Shepherd surprised people with her album Rewind. She is known for her insightful and original work so an album of jazz standards seemed a departure from the expected. Trust Elizabeth Shepherd to do the unexpected and push the boundaries on some of these old nuggets. She has managed to breathe new life into these old songs where many have failed. Shepherd brought these songs into today with her smart and unique interpretations. She's a Canadian gem and should be a household name.
http://elizabethshepherd.com/home/
A couple of other albums that caught my attention were artists from Vancouver and are worth checking out.
The Boombox Saints – For The Moment – (Self Released)
This hip hop group is offering free downloads of their new album on their website.
http://boomboxsaints.com
No Sinner – Boo Hoo Hoo EP –
http://nosinner.bandcamp.com/album/boo-hoo-hoo-ep
http://www.youtube.com/watch?v=0lXkAhGRDBo&feature=plcp
I'm looking forward to bassman Jason Raso's new album coming out in the new year. Raso continues to combine jazz and funk in a cool and sophisticated manner.