Reviews for Joshua Hyslop
Joshua Hyslop
Cold Wind
Into an industry where bellowing at the top of your lungs often constitutes as singing, where slick pre-packaging is touted as style and a gimmick is equated to originality, steps singer/songwriter Joshua Hyslop. This young...
read more...
By Shelley Gummeson
Aug 23, 2011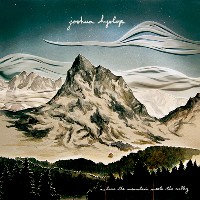 Joshua Hyslop
Where The Mountain Meets The Valley
Singer-songwriter Joshua Hyslop has released his debut full length album, Where the Mountain Meets the Valley. He had to live through swooping highs and devastating lows first, before digging deep to write. It was worth...
read more...
By Shelley Gummeson
Jul 10, 2012