!earshot picks for 2007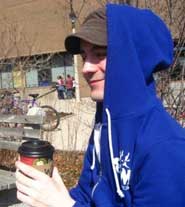 Chris White
I am Chris White, the Music Director for CJAM 91.5 FM in Windsor, Ontario. My show is titled I Am Collecting Beautiful Things, and it airs every Thursday from 2:30 – 4:00 p.m. With so many new releases each year, it is difficult for our other programmers to highlight them all. The goal of my show is to play music from those albums that I feel are being underrepresented, yet deserve just as much attention as the bands that normally dominate the campus radio world.
Other Picks: The Alberta Report
Jazz Notes
Tell the Band to Go Home
Wednesday Evening Jazz
Meow Records
New Shit
ANoiZE
I Am Collecting Beautiful Things
Home Game
Charts & Graphs
Scene-ik Drive
Right On Time
The End of Silence
Rocketship Radio
Pirates of the Caribbean

TOP 3 RECORDS OF 2007
1. The Wooden Sky – When Lost At Sea – (independent)
It's hard to pinpoint what I enjoy most about this album. Every song has the perfect selection of instruments and the sonic landscape never feels too crowded. The lyrics are vivid, literate and delivered wonderfully by Gavin Gardiner's affecting voice. Even the beauty of the album artwork ranks highly. If "North Dakota" isn't the best song of the year, I don't know what is!
2. Grand Analog – Calligraffiti – (Urbnet)
This anxiously awaited release did not disappoint. Odario G. Williams has shown for years in Mood Ruff that he is a talented lyricist, and it is especially satisfying to hear him rhyme over top of music that is an amalgamation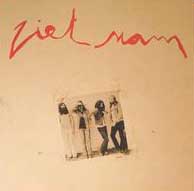 Vietnam - Vietnamof dub, jazz, rock, hip-hop, and more.
3. Vietnam – Vietnam – (Kemado)
I have never lived a life full of heavy drug and alcohol use or constant partying, but it feels possible to vicariously experience it while listening to this album. Vietnam's stoner-soul music makes me want to quit my job and travel the world playing psychedelic blues guitar jams.
MOST UNDER-RATED RECORDS OF 2007
Andrew Rodriguez – Here Comes The Light – (Baudelaire)
It certainly received a number of positive reviews upon release, but seemingly went largely ignored. This is a perfect pop album full that should be heard by many.
MOST OVER-RATED RECORD OF 2007
The National – Boxer – (Beggars Banquet)


It's not that I object to the music or lyrics on this album, but...

It's not that I object to the music or lyrics on this album, but I fail to understand how anyone can enjoy listening to Matt Berninger's vocal style for 40+ minutes without falling asleep.
BEST LOCAL RELEASE OF 2007
Measured In Angles – History Of The Engine – (independent)
The second album from this instrumental math rock band refined everything that was so great about their debut, and added unexpected atmospheric flourishes from local experimental artist, 87 Things For The Future. The size of their fan base certainly expanded, which seems to prove that their technically proficient hard rock has only improved in the two years since their last release.
BEST PERSONAL C/C RADIO MOMENT OF 2007.
Becoming a Music Director was the highlight, as it expanded my knowledge of all aspects of the music industry, and introduced me to many new people and situations.
MOST ANTICIPATED RECORD FOR 2008
I have no idea what albums will be released in 2008. One of the biggest joys in life is discovering new music when you're not expecting it.