Who Deserves to Make the Polaris Shortlist?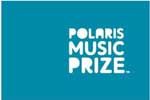 The Polaris Long List of 40 will soon get cut to 10. Who should make the cut?
Update, July 6th: The Polaris Short List was announced on July 6th. Making the list were:
Arcade Fire, Austra, Braids, Destroyer, Galaxie, Hey Rosetta, Ron Sexsmith, Colin Stetson, Timber Timbre & Weeknd!
Check marks below indicate our picks that made the shortlist.
The Polaris Music Prize announced it's Long List of 40 artists on June 16 and will be announcing the Short List of 10 artists on July 6th. Regular !earshot contributors Aaron Levy and Anne-Marie Brugger offer a more individual and personal take on who deserves to be on the Polaris Short List and and suggest some surprizing omissions from the Long List.
The Long and Short list are selected by a jury of over 200 music journalists and bloggers that does a pretty good job of taking the pulse of Canada's independent music scene. You could do a lot worse than just going out and buying every thing on the long list. Or you take the lead from the lists below. It is all great music!
!earshot and campus/community radio have a pretty good handle on the Canadian independent music scene too. All of these records have done well on our charts with most spending a lot of time right at the top. In the Short Lists below the chart positions listed indicate the highest positions reached on the !earshot charts.
Next month we will take a closer look at the Shortlist and make a few predictions about who should take home the grand prize.
-Magnus Thyvold, Editor
The full Polaris Long List can be found on the Polaris website
---
The Short List
Austra - Feel It Break – Paper Bag
21st century Canadians are lucky to get this close to Kate Bush in the 80's.
Top 50 #2

Braids – Native Speaker - Kanine

Calgary's own Animal Collective debuting with Sung Tongs. !earshot review
Top 50 #1 (4 weeks)
Colin Stetson – New History Warfare Volume 2: Judges - Constellation
I'm a sucker for experimental next-wavers who dress well.
Jazz #1, Top 50 #13

D-Sisive - Jonestown 2: Jimmy Go Bye Bye - Urbnet
Storyteller and poet; not quite Dylan or C.R. Avery, but he's a step up from Classified.
Hip Hop #1
Destroyer – Kaputt - Merge
From City of Daughters, to Rubies, to The Wedding Singer. Bejar throws a good curve.
Top 50 #1

Land of Talk – Cloak and Cipher – Saddle Creek
Applause Cheer Boo Hiss had succinct irresistibility; here's post-rocky swagger. !earshot review
Top 50 #2 (3 weeks)
PS I Love You – Meet Me At The Muster Station – Paper Bag
Pretty much my preferred option to win. Like Pinkerton on acid.
Top 50 #11
Shotgun Jimmie – Transistor Sister – You've Changed
The Maritimes' Frank Black who won't sell out as badly. Love Late Last Year.
Top 50 #6

The Weeknd – House of Balloons – Indie
From Baby Blue Sound Crew to Drake, to Toronto R'n'B that's finally world class.
Women – Public Strain – Flemish Eye
I called this on Earshot in September, so my money's where my fingers are. !earshot review, !earshot interview
Top 50 #1 (5 weeks)
Albums that didn't but should've made the long list:
B.A. Johnston – Thank You For Being A Friend – Just Friends
Most people probably panned over this album, thinking 'what do I need more B.A. for? I've seen him 200 times', etc. I'd say that it's your loss, but it's actually his, because this album is next level songwriting, musicianship, and atmosphere.
Chromeo – Business Casual – Last Gang
I'm shocked this didn't make the list. Chromeo unimpressed me in 2004, but in 2010 they're not a hokey indie act, they're some of the best electro pop on the continent. !earshot interview (2008)
Tokyo Police Club – Champ – Mom & Pop
Not my favorite band nor album of the year, but I'm kind of upset at the Canadian music journalism for this. You made this band in 2006, the year Polaris came out, when Tokyo Police Club was burning up Earshot and all the hipsters ears; I remember seeing Raising the Fawn that summer with 10 or so other people a month before they headlined NXNE to hundreds at the Horseshoe with Golden Dogs, while next door had at least 50 people watching TPC sing about robots and quoting the lyrics while they played. Since then, TPC has grown leaps and bounds in writing and recording, and Champ is by far their best and most versatile album to date. Still no Polaris short or long list. This band has won me over year after year as they mature and tour their way out of the pigeon hold they started out with. Come now! !earshot interview (2011) & (2006)
Aaron Levy is Station Manager at CIVL Radio in Abbotsford BC. Aaron interviewed Women for the September 2010 issue of !earshot.
The Short List
Black Mountain - Wilderness Heart – Outside Music
Top 50 #1 (2 weeks)
Braids - Native Speaker – Flemish Eye / Kanine Records !earshot review
The Dears - Degeneration Street – Dangerbird
Top 50 #6
Luke Doucet and The White Falcon – Steel City Trawler- Six Shooter
Top 50 #8
Hey Rosetta! – Seeds – Sonic Records !earshot review
Top 50 #3
The Rural Alberta Advantage – Departing – Saddle Creek / Paper Bag
Top 50 #1
Ron Sexsmith - Long Player Late Bloomer – Warner Bros
Folk/Roots/Blues #1, Top 50 #40
Stars - The Five Ghosts – Vagrant
Top 50 #4
Timber Timbre - Creep On Creepin' On – Arts and Crafts
Top 50 #1 (6 weeks)

Young Galaxy – Shapeshifting – Paper Bag
Top 50 #6
As talented as they are, neither Neil Young nor Arcade Fire "need" this award. Keeping with the original "indie" spirit of Polaris, this should be for emerging artists: artists whose careers could benefit from the receipt of this prize and the money (and prestige) that comes with it.
Missing from the list are many more up-and-coming artists that you've not heard of yet but whom you will love! For instance, Ottawa's The Peptides offer a creative and very different fare. Where are The Sheepdogs? I wouldn't give them the prize, but they could be included on the long list. Everyone else seems to have noticed them this year. Hype? Maybe.
anne-marie
Host/Producer, Hop The Fence
CHUO 89.1 - Ottawa - Fridays @ 5
Twitter/HopTheFenceCHUO