1993: Pittsburgh instro-thunderers Don Caballero release their debut album,
For Respect
. Indie rockers worldwide rip holes in the knees of their jeans for the trio's vocal-less, time/tempo-shifting crunch. With guitarwork that alternated between tinkling and roaring, a rhythm section as heavy as springtime mud, and obligatory arbitrary song titles ("Bears See Things Pretty Much The Way They Are," "Chief Sitting Duck"), the Cabs set a pattern for retro-shirted twentysomethings eager to combine their (honest) love for Sabbath and Jesus Lizard with their (looks good on paper) espousal of the artistic merits of Ornette Coleman and Albert Ayler. 2002: Hamilton (Pittsburgh north of the 49th) rockers Kitchens & Bathrooms issue their first full-length,
Utter A Sound
. While it would be patently unfair to accuse K&B of ripping off their Pennsylvanian predecessors, their influences are readily apparent, and a clear line can be traced through those intervening nine years, albeit with a dull screwdriver.
Utter A Sound
showcases three musicians nudging against the ceiling of their abilities on their instruments. They've already progressed beyond and are bored with the basics of three chords and four beats, and now they're exploring the mystical, magical world of alternate tunings, time changes, and the ubiquitous "building-building-building-LOUD-quiet-LOUD" formula of songwriting. And they love the random song titles, too ("Museum of Steam and Technology," "Twenty-Eight Minutes 'Til Alaska"). What keeps this debut from really taking off can be traced to a number of factors. First is the seeming inability for the trio to effectively build a song from start to finish. K&B know how to bring a song to a comfortable plateau, but have difficulty with the denoument. The remainder of the problems stem from the recording process. While producer Daniel Burton (Ativin guitarist and engineer for much of the Secretly Canadian roster) has his fair share of technical kudos, much of
Utter A Sound
sounds inadvertently murky. Part of this can be traced to the hoarsely shouted vocals being miked from twenty-odd feet away, while the remainder seems attributable to a clothes dryer filled with pebbles shaking away against the back wall of the studio. In a live setting, K&B can shake the plaster off the walls with ease, something their first album fails to capture.
Utter A Sound
remains an interesting disc in spots, but groans under the weight of poor production and thematic underdevelopment.
By Russell Gragg
Oct 15, 2002
[
reviews home
] [
list reviews
]
comments powered by

Disqus
More Reviews By Russell Gragg

Aphrodite
Aphrodite
(V2)
Jul 24, 2001

Arlibido
Safe N Sexy
(Self-Released)
Jul 30, 1999

Art Ensemble Of Chicago
Coming Home Jamaica
(Atlantic)
Jul 30, 1999

Cadillac Blindside
These Liquid Lungs
(Fueled By Ramen)
Dec 17, 2002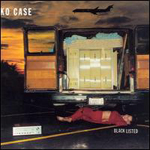 Neko Case
Blacklisted
(Mint)
Oct 8, 2002

The Constantines
Modern Sinner Nervous Man
(Suicide Squeeze)
Apr 27, 2002

Edison Woods
Edison Woods
(Endearing)
May 15, 2002

The Most Secret Method
Our Success
(Superbad)
Jul 6, 2002

William Parker Quartets
Raining on the Moon
(Thirsty Ear)
Jul 6, 2002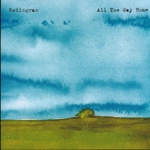 Radiogram
All the Way Home
(Endearing)
Apr 27, 2002

Wire
Read & Burn Vols. 1 & 2
(Pink Flag)
Oct 12, 2002

More Reviews For Sonic Unyon artists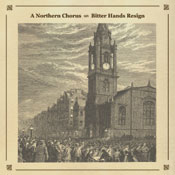 A Northern Chorus
Bitter Hands Resign
(Sonic Unyon)
May 16, 2005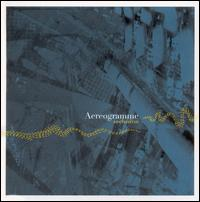 Aereogramme
Seclusion
(Sonic Unyon)
Jun 23, 2006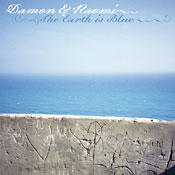 Damon & Naomi
The Earth Is Blue
(Sonic Unyon)
May 16, 2005

Andre Ethier
With Christopher Sandes Featuring Pickles And Price
(Sonic Unyon)
Apr 25, 2004

The Ghost Is Dancing
Battles On
(Sonic Unyon)
May 8, 2009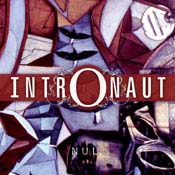 Intronaut
Null
(Sonic Unyon)
Mar 10, 2006

Kittens
The Night Danger Album
(Sonic Unyon)
Jul 23, 2001

Mares of Thrace
The Pilgrimage
(Sonic Unyon)
Apr 20, 2012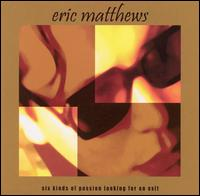 Eric Matthews
Six Kinds Of Passion Looking For An Exit
(Sonic Unyon)
May 16, 2005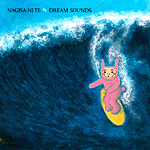 Nagisa Ni Te
Dream Sounds
(Sonic Unyon)
Apr 19, 2005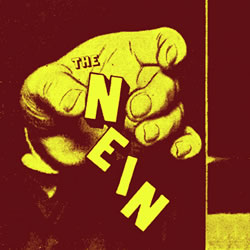 The Nein
The Nein
(Sonic Unyon)
Oct 17, 2004

The Nein
Wrath Of Circuits
(Sonic Unyon)
May 16, 2005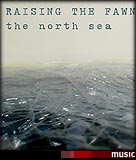 Raising The Fawn
The North Sea
(Sonic Unyon)
Mar 7, 2004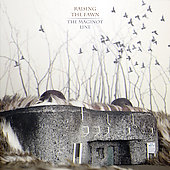 Raising The Fawn
The Maginot Line
(Sonic Unyon)
Jun 23, 2006

Steve Strongman
Let Me Prove It To You
(Sonic Unyon)
Aug 12, 2014

Tangiers
Never Bring You Pleasure
(Sonic Unyon)
Jun 17, 2004

Untimely Demise
City of Steel
(Sonic Unyon)
Oct 26, 2011