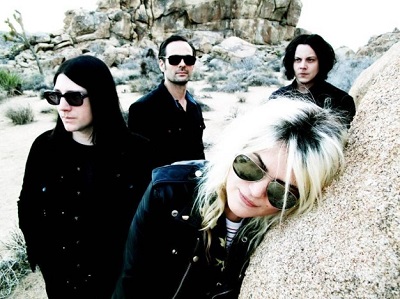 Dead Weather have a new record out this year.
Most Anticipated Records for 2015
The prospect of new music is always exciting to the music fan.
One of the joys of being a music fan is the antcipation of new music from artists you love. It is like Christmas all year long. Here are a few hotly anticipated releases that our folks are eager for in 2015. We want to hear from you. Tell what you just can't wait for in 2015 in the comments.
Record you are most anticipating for 2015
Alan Ranta - Exclaim, Georgia Straight, Vancouver, BC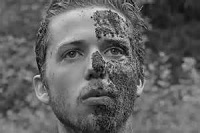 William Fritch
William Ryan Fritch - Revisionist (Lost Tribe Sound)
I'm quite certain this will be a crowning achievement for the genre-defying experimental neo-classical folktronica composer, setting a new benchmark for his own excellence.
Matt Simmons - Interrobang CICK - Smitthers, BC
Interrobang - Tuesdays 9:30-12 PST
Interrobang After Dark - Wednesdays 9-11pm
Panda Bear? Ought's second?
Glen Ess - CIVL- FM Abbotsford BC
Rhythm & Rhyme - Tuesdays 11am to 12 noon
Another tricky question, I mean 2015 will be seeing a new Duran Duran record, the third record in the Man on The Moon trilogy by Kid Cudi, never mind Fleetwood Mac is back. But I think it's probably fair to say that I'll be waiting with baited breath for the new Modest Mouse album, considering that the first single from this, as yet unnamed, album is coming out this December, it shouldn't be too long a wait. I mean seriously! It's been eight (8!) years since they released We Were Dead Before The Ship Even Sank. http://www.modestmousemusic.com/
Owen Maxwell - CKCU - Ottawa, ON
Theme Songs - Mondays at 10am
Dead Weather – TBA – Third Man Records
While Sleater-Kinney's recent announcement has me psyched beyond belief. The Dead Weather's upcoming LP is what I've been craving since 2010s Sea Of Cowards, an album that became a favourite from first listen and gets constant relistens to this day. If their latest even moderately captures this energy we're in for something amazing.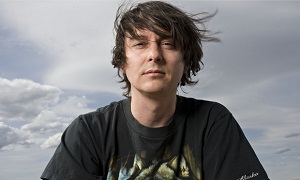 Panda Bear
Max Szyc - Ottawa, ON
Faith No More – TBA – (Reclamation/Ipecac)
Faith No More is the gateway band that tore me away from my horrible high school musical tastes, and thus there aren't enough words or emoticons to express my joy over their reunion album. Considering how much the San Francisco alt rockers changed on every album, I have no idea what to expect from their first release since 1997. But I do know it will be wacky and weird, and that's all I want.
Facebook: https://www.facebook.com/officialfnm
Twitter: https://twitter.com/faithnomore
Mitch Jascson - CKCU - Ottawa, Ontario
National Hum - Tuesdays 2-3pm
I hear that Ottawa bass/drum duo Big Dick are dropping a new record called "Disappointment" in the new year. They are probably one of the best bands in Ottawa so I am very excited for that.
comments powered by

Disqus