Alvvays is turning up on a lot if Best of lists this year
The Best Albums of 2014
Sometimes you've got to dig a little deeper to find some of the special treats offered by the year in music.
We polled some of our regular contributors and programmers from across the country to get an individual perspective on some of the best albums of 2014. These folks have listened to a lot of records this year. Here is what stands out.
Share your choices in the comments...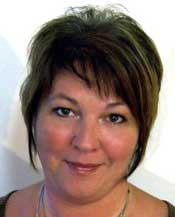 Shelley Gummeson - Jazz on the Rocks
Shelley has been broadcasting for 11 years as host of Jazz on the Rocks. The show is a seamless mix of jazz, funk and soul, as Shelley says, "Purely for your listening pleasure".
An experienced interviewer she introduces the artist's story and music to the listener through recorded, fully produced artist showcases and as a contributing !earshot writer. You can read her album reviews on !earshot as well.
Jazz on the Rocks, Friday 5 – 7 p.m. CFBX – 92.5 The X Kamloops BC
For more information and to listen to the show visit the website at www.jazzontherocks.ca
Facebook - https://www.facebook.com/jazzontherocksradio?ref=hl
Twitter - https://twitter.com/Jazzcat925
2014 was an especially fruitful year for Canadian female artists. These top three artists though stylistically different have a common thread. They have taken bold steps and produced some very personal and intimate recordings. By challenging themselves artistically, Frazey Ford, Elizabeth Shepherd and Jaclyn Guillou have reached well beyond anything they've done previously. The result is beautifully expressive music, a solid connection to their listening audience and industry accolades. Frazey, Elizabeth and Jaclyn are strong voices on the Canadian music scene and are women to listen for in the coming years.
Elizabeth Shepherd (http://elizabethshepherd.com/home https://twitter.com/eshepherdmusic)
The Signal
Linus Entertaiment
Elizabeth Shepherd has pushed her creativity to new heights with her fourth album The Signal. She has brought to life her exploration of female archetypes, motherhood, societal conscience and relationships in a layered modern soundscape that bears repeated listening. Her voice floats over sinuous grooves and an exotic flair provided by guitarist Lionel Loueke. The Signal is clearly Shepherd's boldest recording yet and is a standard bearer in the excellence of Canadian music.
https://www.youtube.com/watch?v=vHD7txRZK_g
Frazey Ford (http://www.frazeyford.com http://twitter.com/FrazeyFord )
Indian Ocean Nettwerk
Frazey Ford said she was nervous when she went to Memphis to record with the legendary Hi Rhythm Section. Whether it was nerves or the intangible energy permeating The Royal Studios or The Hodges brothers, it fuelled something latent in the singer/songwriter. Never has Frazey Ford been more clear, expressive and personal in her songwriting and singing. She opened herself up to new possibilities, reached outside her comfort zone, and followed her instincts. Indian Ocean is a beautifully conceived album that brings together the story telling of folk and the emotional rhythm of soul.
https://www.youtube.com/watch?v=i2yzP1LfhFk
https://www.youtube.com/watch?v=0GwAE1UatCg
Jaclyn Guillou (http://www.jaclynguillou.com https://twitter.com/jaclynguillou)
Winter For Beginners Cellar Live
Vancouver's Jaclyn Guillou has quietly been honing her singing, songwriting and producing abilities over the years. She's followed her instincts and has brought everything to the table in her album Winter For Beginners. The album is wonderfully expressed with Jaclyn's unique phrasing and perfectly framed by pianist Bruno Hubert, guitarist David Blake, bassist James Meger and the drums of Andrew Millar. Special guests Peggy Lee, (cellist), Neelamjit Dhillon, (tabla) and Brad Turner, (trumpeter/producer) add points of interest throughout. This contemporary jazz album explores the seasons and peoples relationship within those seasons. Jaclyn Guillou has toured and recorded in Europe but still retains a west coast cachet. She one of Canada's best-kept secrets but after Winter For Beginners, that's about to change.
https://www.youtube.com/watch?v=hyKIY0lijsU
Brian Cleveland - !earshot 20, The Mixed Tape
Brian Cleveland, Station Manager at Local 107.3 FM in Saint John, NB, and host of The Mixed Tape and !earshot 20. The Mixed Tape is a show I've been hosting since 2005 and has had multiple different formats (lengths, co-hosts, etc.), but generally with a focus on independent Canadian musicians. The present show is a weekly syndicated one-hour program featuring 100% new emerging Canadian music.
!earshot 20 is a syndicated show I have co-hosted with Anthony Enman since May 2012 that airs on over 20 community radio stations across Canada. The show features the 20 most played records across Canada on community radio every week (based on the !earshot charts), feature interviews, music news from Exclaim!, and much more. We just produced our final episode of 2014, which is our 134th episode overall. We are always looking for new emerging artists to feature. Please drop us a line. Our twitter handle is @earshot20 and we can also be reached at earshot20@gmail.com
My Top 3 records of the year
Focusing on Canadian albums, my favourites are:
Alvvays – Alvvays - (Polyvinyl): A very strong debut of lo-fi indie pop songs with Chad VanGaalen's fingerprints all over it. Very few Canadian musicians had such an upward trajectory in 2014 (maybe Tanya Tagaq?) from relative obscurity to the top of many "Best Of" lists. Can't wait to see what they've got up their sleeves next.
BadBadNotGood – III – (Innovative Leisure): The Toronto instrumental jazz/hip-hop trio show what they can do with completely original material. 2015 has much in store with a new collaborative album to be released in February with Ghostface Killah.
Mac DeMarco – Salad Days – (Captured Tracks): Canadian's prince jester of jangle pop/surf rock keeps his goofball nature while shifting a little higher in fidelity on his second LP.
Owen Maxwell - Theme Songs
I'm Owen Maxwell, I host a show called Theme Songs on 93.1 CKCU in Ottawa every Monday at 10am. We pick a theme each week and with my two co-hosts, Mike and Erik, select a handful of songs for each theme as well as a Tv or Movie theme song to start the show.
I personally am a musician first and journalist second, but love to entertain either way. I play bass, guitar, drums, synth, baritone, ukulele and sing, so I really appreciate good technicality. I also write about music a lot in my blog as well as do album and show reviews, with interviews as well.
Our show is at https://www.facebook.com/ThemeSongsCKCU
My blog is at http://owenssound.wordpress.com/
My twitter is at @owenmaxwelll
My Top 3 records of the year
Alvvays – Alvvays – (Royal Mountain)
This amazing debut is from Canada's answer to Best Coast. They craft surf pop with a dark feel and more synth to add a fullness to the sound. Topped with Molly Rankin's heartmelting vocals it's a killer record.
https://www.facebook.com/ALVVAYS
Ex Hex – Rips – (Lookout! Records)
Probably the most effortless sounding record of the year. Mary Timony crafts the best music of her career from the ruins of Wild Flag, which sounds like a Riot Grrrl and Ramones tinged version of the cars. It's both and new and every song works. Perfect record.
https://www.facebook.com/pages/EX-HEX/174274669425857
Olivia Jean – Bathtub Love Killings – (Third Man Records)
Despite a personal obsession with all things Jack White, this record ended up appealing to my interests more than Lazaretto. While definitely maintaining the feel of her old group The Black Belles which already had tinges of White's style the album surpasses White's current release overall and feels like it could fit in the canon of White Stripes and Dead Weather better than White's own recent records.
https://www.facebook.com/oliviajeanmusic
Alan Ranta – Exclaim, Georgia Straight
Alan Ranta, music critic for Exclaim and the Georgia Straight. Tweets at @alanranta.
My Top 3 records of the year and why (you can make your list longer if you like | please include Artist/Title/Label)
The Bombay Royale - The Island of Dr Electrico (Hope Street Recordings)
This is the zaniest surf/spy/Bollywood soundtrack psych-pop throwback album ever to come out of Melbourne, Australia.
Jane Weaver - The Silver Globe (Bird Records)
Andy Votel won't shut up about how great the sixth solo album by Bird Records boss Jane Weaver is. He has exceptionally good taste.
Homeboy Sandman - Hallways (Stones Throw)
Homeboy Sandman is an old school hip-hop emcee, dropping socially positive rhymes over warmly sampled beats. He's funny, but he also makes you think.
Tara King th. & Halasan Bazar - 8 (Moon Glyph)
Praise be to the musical gods for inspiring Moon Glyph boss Steve Rosborough to bring Tara King th. and Halasan Bazar together to create this tripped-out psychedelic baroque pop masterpiece.
Hari Kondabolu - Waiting for 2042 (Kill Rock Stars)
In a world without Bill Hicks and George Carlin, Kondabolu's debut album of socio-political stand-up could not be more essential.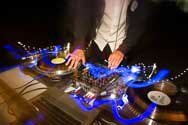 Interrobang – Interrobang After Dark
I'm Interrobang from CICK in Smithers, BC. I host two shows, Interrobang and Interrobang After Dark. The first is on from 9:30-12 PST Tuesday mornings. I interpret books--both classic and contemporary--by orchestrating a soundtrack of music to fit the mood and guide specific moments of the book. It's a weird combination, hence the name: an interrobang is a combination of the interrogative (also known as the question mark) and the bang, or exclamation point. The After Dark show airs from 9-11 Wednesday evenings. It's a themed segment that features music from a variety of genres, including punk, electro, avant garde, noise, pop, lofi, hip hop, and lots more, all selected to fit the general theme of the evening, which can be anything from "Snow" to "Sleeping in Strange Places". I'm also the editor of CICK's 'zine, [sic], and a member of an art-rock band, Richard Gear. You can find me at https://www.facebook.com/CICKinterrobang.
My Top 3 records of the year
Caribou Our Love (Merge)
The culmination of an already-prestigious career in music, Dan Snaith's latest neatly combines his psychedelic experiments with live instrumentation and his dancefloor pleasing electronica. Equally at home in a club or in the headphones, Our Love is soulful, joyful, and hypnotic, an album that feels like the sonic equivalent of a warm hug.
Thee Oh Sees Drop (Castle Face)
Talk about freakin' prolific. I thought Thee Oh Sees had broken up or were on hiatus or something but then out of nowhere they released this album in April. It's exactly what you'd expect: super psychedelic, gritty, edgy, raucous, but with someone who knows what they're doing mixing levels and making sonic sense of the aural artistic experimentation the band is known for.
Ought Today More Than Any Other Day (Constellation)
There's nothing more energizing than exciting new music and when Ought dropped this one on us, I got more than a little excited. Steeped in the Montreal student protests, the album explores a bunch of different styles of music and some weighty subject matter. What eventually emerges is uniquely theirs. There's a lot of raw honesty on this album and the edginess of a band bursting onto the music scene. It'll be interesting to see how they develop over the next couple of years.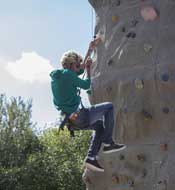 Glen Ess - Rhythm & Rhyme
RhythmRhymeCIVL
Hi! I'm Glen Swarnadhipathi (but you can just call me Glen Ess) of CIVL 101.7FM based in Abbotsford, British Columbia. I host Rhythm & Rhyme every Tuesday morning from 11 to 12. Rhythm & Rhyme primarily plays offshoot genres of Jazz and Blues music, as in, music that was based off of these two, such as early Rock n' Roll, Swing, Soul, Blues Rock and so on. We also play modern or remixed versions of music that falls under these genres, such as Nu-jazz and electro-swing. In addition to those genre's played on Rhythm & Rhyme I am an avid fan of pretty much all different kinds of music, with very few exceptions. Because of this my involvement with CIVL 101.7 has been incredibly enjoyable as CIVL embraces and enjoys having a very diverse variety of music on air – as I type this our K-pop show (Daebak Radio hosted by Robyn on Friday afternoons from 3-4) is just wrapping up; and it is incredibly fun to listen to.

My Favorite Albums Of 2014
Mogwai – Rave Tapes - (Sub Pop)
http://www.mogwai.co.uk/
Mogwai have certainly undergone a transition since I started listening to them, my first two Mogwai albums were Mr. Beast (2006) and The Hawk is Howling (2008) and I still absolutely cherish them while also respecting the bands work prior to that. However the sound they started with and the sound I started listening to have completely changed and this evolution is wonderfully accomplished. Rave Tapes is electrically charged and is completely unlike any other Mogwai album. My favorite tracks were "Remurdered" which followed the bands usually pattern of building towards a massive, droning climax, just with a techno vibe instead of the screaming guitars they usually use; and my next favorite track was "No Medicine For Regret", a melancholy track that's soft, subtle and somehow just as characteristic of Mogwai as their patented apocalyptic guitar sounds.
The Twilight Sad – Nobody Wants to Be Here and Nobody Wants to Leave – (Fat Cat)
http://www.thetwilightsad.com
Another Scottish Indie Band! Just like Mogwai but completely different! This year's album from the Twilight Sad is a reverb-y, echo-y beauty rounded off wonderfully by James Graham's vocals. It's refreshing to hear a singer using their natural accent. The album itself is consistently brilliant with practically no disappointing moments at all. A good thing too, because last year there were scary rumors floating about that the band would be calling it quits after this release, thankfully the incredibly quality and success seems to have refreshed the band and given them a renewed sense of purpose. Yay!
Favorite tracks: "I Could Give You All That You Don't Want" and "Drown So I Can Watch"
Jessica Hernandez & The Deltas – Secret Evil – (Instant Records)
http://jessicahernandez.net/
This is definitely my favorite debut album of the year; a record with a retro feel to it while also having a massive amount of variation from track to track. Instrumentally The Deltas provide the record with a firm base, with plenty of flourishes to catch the eye (or in this case, the ear). But the standout feature of Secret Evil is definitely Jessica Hernandez' vocals, a powerful singer with a large range and capable of alternating from a hard-nosed aggressive style to a ridiculously happy tone that can only be described as reaching "an ice cream on a sunny summer day" levels of optimism. The standout tracks from a very impressive debut are "Dead Brains" and "Caught Up" and while those two are a cut above the rest, the album as a whole is a very solid effort.
Esben & The Witch – A New Nature – (Nostromo)
http://esbenandthewitch.co.uk/
Drone-y, mesmeric, dripping with a sense of foreboding? Check. The third album from Brit band is a more stripped down and minimal affair than their previous two records but they pull it off beautifully. It's not a record that'll get your blood pumping but it's certainly going to evoke thoughts and ideas. Rachel Davies' vocals dredge up all sorts of feelings, coupled with measured yet powerful drumming, and guitar's that switch from slow and sludge-y to a harsh roar at the drop of a hat; this record will send shivers down the spine. Definitely check out "Dig Your Fingers In" and "Blood Teachings"
Future Islands – Singles – (4AD)
http://future-islands.com/
In complete contrast to the previous entry, this synth-pop record is up-tempo, energetic and surprisingly rowdy. Samuel Herring's husky voice is a strong tool that they used marvelously, probably best demonstrated during their bombastic TV debut on Letterman. The record drips with a saccharine sense of wonder with keyboards and synths being used with stunning effect and Herring's vocals provided an endearing rough touch to the record, preventing it from being too sugary-sweet and elevating it into one of the year's most charismatic and entertaining albums. Check out "Seasons (Waiting On You)" which was the aforementioned Letterman Show masterpiece and "Light House".
St. Vincent – St. Vincent - (Loma Vista)
http://ilovestvincent.com/
Annie Clark is a guitar virtuoso. Under her expert control the guitar churns out sounds that don't exactly seem possible. Performing as St. Vincent, this self-titled album is fun, just pure fun, to listen to. It's vibrant and strong and it Clark brings it all together into a thrilling listening experience. Simply a cut above the rest of 2014's releases, this is by far my favorite record of the year. I actually can't decide on two favorite songs here so I'll close my eyes and blindly pick… "Psychopath" and "Digital Witness".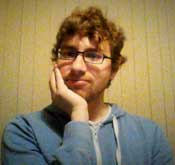 Max Szyc
My name is Max Szyc, and I'm a Carleton journalism student hailing from Ottawa. When I'm not drowning in a sea of endless school assignments, I'm often listening to music, reading about music and bugging anyone I know to accompany me to whatever cool punk/metal/indie show is going down. I have a twitter handle – @maxszyc – but I rarely use it. When online, you're more likely to find me combing music news sites, as well as blogs to find the latest bands that will make my ears bleed (in a good way). Feel free to check out my page, https://rateyourmusic.com/~Jaxijin, where I obsessively update an upcoming album list, among other things.
My Top 3 records of the year
Shellac – Dude Incredible – (Touch and Go)
Steve Albini's alt-rock trio has long established themselves as a ragged band who play by their rules and no one else's. Heck, bassist Bob Weston advertised their long-awaited fifth LP by saying "it sounds like a Shellac record." The group's modest attitude is refreshing in a musical climate dominated by endless hype, and especially appreciated considering just how damn good Dude Incredible is. With nine hard rocking, no-bullshit tracks, Shellac's latest outing reveals a consistent band that show no sign of weakening their aural assault anytime soon.
Website: http://www.touchandgorecords.com/bands/band.php?id=22
Godflesh – A World Lit Only by Fire – (Avalanche)
In an era where just about any band can suddenly reunite, few caught my attention like the return of Birmingham industrial metallers Godflesh. After a decade spent producing relatively light-hearted music in shoegaze outfit Jesu, singer/guitarist Justin K. Broadrick disproved all naysayers by bringing back the guttural screams and throbbing guitar riffs that were once his calling card. Simply put, no metal album this year managed to be as atmospheric and dense as Godflesh's first outing in 13 years. Keep the noise coming, guys.
Website: https://godflesh1.bandcamp.com/
Twitter: https://twitter.com/jkbroadrick
Pianos Become the Teeth – Keep You – (Epitaph)
Some bands don't need distorted guitars or screamed vocals in order to be heavy; they can instead get you via intensive emotional kicks to the stomach. No record this year exemplified this mantra better than Pianos Become the Teeth did on their third album, which sees the ex-screamo act trading aggression for of melodic, gut-wrenching alternative rock. From the opening notes of "Ripple Water Shine" to the cathartic release on finale "Say Nothing", you can't help but be enticed by singer Kyle Durfey's emotional musings.
Facebook: https://www.facebook.com/pianosbecometheteeth
Twitter: https://twitter.com/pianosband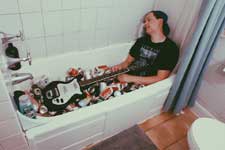 Mitch Jackson – National Hum
My name is Mitch Jackson and I am a student at Carleton University studying communications, public policy and economics. I host a show called National Hum which broadcasts on CKCU in Ottawa every Tuesday from 2-3PM. The show aims to play and promote underground Canadian artists – with a special focus on the Ottawa area – who play and produce unconventional, noisy, trippy, raw and rough music. The show can be followed on twitter at @NationalHumCKCU. I also play guitar in a band called Crack Mansions.
My Top 3 records of the year
Solids – Blame Confusion – (Dine Alone Records)
There seems to be something inherently earth shattering about two pieces, and this record adds to that theory with blistering songs that showcase the group's hardcore past while pulling on the fuzzed out melodies of hazy 90s guitar rock. I played this record almost every day in the summer while I was driving at my job and saw them live two times where the songs somehow became even bigger.
Ought – More Than Any Other Day – (Constellation)
This record sounds like some kind of mental breakdown, with the yelping, frantic vocals and the off-kilter guitars. The rhythm section is sort of holding it all together, going along and instigating the loud/soft, slow/fast changes that make this album something that you can't really stop paying attention to.
Homeshake – In the Shower – (Sinderlyn)
It was just a matter of time before Peter Sagar left the Mac Demarco band in pursuit of his solo endeavor with all of the gushing over the Homeshake Tape. The full length is everything that was expected and more. Funky, smooth, chill, whatever. It's a sexy record for sure, but if you're anything like me you would prefer it as pretty choice cooking music. Any fans of this should definitely be checking out Meet the Factory, the Plastic Factory Records Compilation.
comments powered by

Disqus