The Pack A.D.
Vancouver, BC
A Garage Rock/Pop/Punk band. Alternately, humans.
The Pack A.D. hail from Vancouver and released Unpersons on Mint Records in September.
Read the !earshot review,
www.thepackad.com
Twitter:
@theRealPackAD
2011 in Review
We've asked artists and programmers look back at the year in music and give their picks for the Best of 2011
Artists
The Pack A.D.
Romi Mayes
Jason Raso
Joshua Hyslop
The Bombox Saints
My Son the Hurricane

Writers & Programmers
Marc "Oxide' LaCasse
Chris Hibbard
Andy Gronberg
Bruno Mazzotta

The Best of 2011 by The Pack A.D.
The Pack A.D. debuted at Number 1 on the !earshot Top 50 in September (Sept 6, 2011) with Unpersons and then stayed there for the next two months making them one of the highest ranked records of the year. For the record, number 1 debuts almost never happen at !earshot so that is an accomplishement itself. But mostly, Unpersons is a great record that will be on many "Best of..." lists this year.
Here The Pack A.D. way in with their choices for the best of the year.
My Top 3 Records of the Year
Kate Bush - 50 Words for Snow - (EMI)
I am a die hard Kate Bush fan, so perhaps I am biased. She could release an album of whale sounds and I would love it. But, gotta say, this album is one of the best she's ever made. Everyone must buy this album.
Wild Flag - Wild Flag - (Merge)
This one was a no brainer. Now, if they could only play a show in Vancouver when I'm not on tour.
www.mergerecords.com/artists/wild_flag
Various / Soundtrack - Mortal Kombat: Songs inspired by the Warriors - (WaterTower Music / Teenage Riot Records)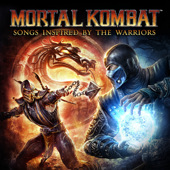 I stumbled on this on iTunes - yes, guilty. It's awesome as in
awwwwesssoome
. And I just found out that
JFK
(of
MSTRKRFT
and
DFA 1979
) put this together. I had no idea. All I knew is any soundtrack that has individual theme songs for all my favorite Mortal Kombat characters done up by the likes of
Skrillex
, and
Congo Rock
is the best soundtrack
ever
.
Most overrated record of the year
Wow, I have three of them that just lept into my head but to share them would inadvertently make me look like an asshole.
So I will go with Tyler the Creator's Goblin. I'm not even going to delve into the maelstrom of controversy that goes along with Tyler and OFWGKTA. It's pointless. I'm just going to come at it from the perspective of someone who likes hardcore rap. I do, it's true, but it's always to a point. There's some decent beats, some interesting takes on an old format but ultimately NWA used to crap better rap than this.