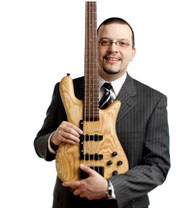 Jason Raso
Winnipeg, Manitoba
It has been said Jason Raso has a jazz head and a funk heart. The two have been introduced in The Red Arrow, released this summer.
Read our interview with Jason,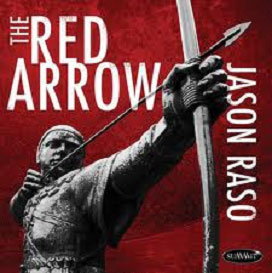 www.jasonrasomusic.com
Twitter:
@theRealPackAD
2011 in Review
We've asked artists and programmers look back at the year in music and give their picks for the Best of 2011
Artists
The Pack A.D.
Romi Mayes
Jason Raso
Joshua Hyslop
The Bombox Saints
My Son the Hurricane

Writers & Programmers
Marc "Oxide' LaCasse
Chris Hibbard
Andy Gronberg
Bruno Mazzotta

The Best of 2011 with Jason Raso
Bassman Jason Raso's journey from funk into jazz could be chronicled into an intense musical reformation cumulating in his sixth album The Red Arrow. His tastes. like his influences, range widely. Read more about Jason rason in our September interview.
Here is what got Jason groovin' this year...
My Top 5 Records of the Year
Meshell Ndegeocello – Weather – (Naïve)
Artists like Ndegeocello are very rare. I never know exactly what to expect but she always delivers the goods. Regardless of style, she always sounds like herself.
Deep Blue Organ Trio – Wonderful!– (Origin)
Hearing Bobby Broom (my favourite guitar player on the scene today) tackle a selection of Stevie Wonder classics is a real treat. Here we have some great musicians delivering some great songs.
www.deepblueorgantrio.com
Raphael Saadiq – Stone Rollin' – (Columbia)
Raphael Saadiq's old school soul sensibilities always sound hip and fresh. A cameo appearance by Larry Graham is also a nice surprise.
Bela Fleck & the Flecktones – Rocket Science – (E One)
The original lineup reunites to deliver Rocket Science. In my opinion, it's their best album since 1992's UFO TOFU.
Mr. Big – What If - (Frontiers)
One of my favourite albums of the early 90's was Lean Into It. The original lineup reunited to record What If. This is a really solid album that brought me back to my rock roots. This was my favourite driving album of the year.