Xylitol
Best of 2017: Myles Gregory
Best of 2017 - Myles Gregory
Share your choices in the comments...
Myles Gregory, Broken Glass, CFBX FM Radio, Kamloops, BC
My name is Myles Gregory, and I host a weekly punk/hardcore show on CFBX in Kamloops, BC. Broken Glass is on Sunday Nights from 9pm – 10pm. Twitter is a great way to contact both myself and the radio station; @theycallmemylo and @CFBXradio.
My Top 10 records of the year
Piss Test – LP2 – Dirt Cult Records & Taken By Surprise Records
This is a phenomenal release, and definitely a punk album that will stick around. The first time I heard 'Basement' it warmed up my heart.
https://pisstest.bandcamp.com/
https://www.facebook.com/PissTest/
Dad Thighs – The Ghosts That I Fear – Old Press Records & Damn Fine Tapes
Although the entire album works well throughout, 'The Rain it Raineth' is my favourite track of 2017.
https://dadthighs.bandcamp.com/
Twitter: @dadthighs
Xylitol – Is Toxic To Pigs? – Thrilling Living Records & Total Negativity Records
Just an amazing 6 track EP. A full length will be unstoppable!
https://xylitolband.bandcamp.com/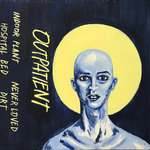 Best local release
Outpatient – Demo & Cosmic Pessimism – Independent releases
https://outpatientpunk.bandcamp.com/
Bootlicker – 6 Track EP – Slow Death Records
https://boot-licker.bandcamp.com/
Both of these bands are from Kamloops, and are helping the local scene through solid releases and local shows. The recordings and live performances are very impressive.
Best live show you saw this year
I feel it is important to name two shows from this year, both at very different venues. Rancid put on a great show in Vancouver in August. They also joined Dropkick Murphys at the end of the night for three classic punk covers.
Kamloops punks Watchdog and Moxie played together in May at The Grindhouse Café in their hometown. Out of the local shows, this one sticks with me.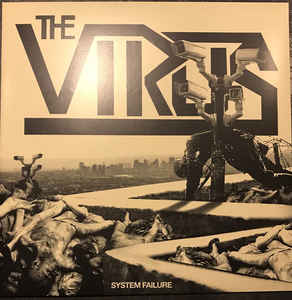 Most under-rated record of the year
The Virus – System Failure – Evacuate Records & Voltage Records
This album is definitely in my Top Five for 2017, and I'm not sure why there isn't more buzz or inclusion of this release. A solid release with great tracks and important lyrics.
Record I am Most Anticipating for 2018
I have heard SNFU is recording right now, and I would love to hear more from Petrol Girls.
comments powered by

Disqus