!earshot picks for 2009
Marc (DJ Oxide) LaCasse
sHIFT Radio 101.5 UMFM Fridays 9pm-11pm CST Winnipeg Manitoba
Since October 4, 2001 Oxide and André Bisseck have delved into the deep, the funky and the minimal. Explore the space between house & techno every Friday evening. In conjunction with sporadic artist interviews as well as local event information, sHIFT Radio is the audio gateway to start your weekend off.
2009 in Review
Another great year in music has come and gone, Time to take a look back, take stock, remember the good, try to get past the over-rated, highlight some over-looked gems. But first we have some playlists the capture the year in music (from a personal viewpoint)...
Best of 2009 Playlists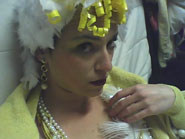 Lo-fi Countdowns/Pseudo-Scary Animal Names
By Bruno Mazzotta
The Shit that Hit in 2009
By Andrea-Jane Cornell
Grandfathers In The Ground/ Locket Full of Losing/ Inter-provincial Pen Pals
By Tara-Michelle Ziniuk
Vibe Line
By Prymtym

Picks and Pans 2009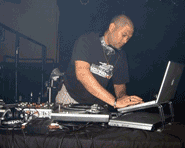 Looking back at some of the best, the over-rated, local surprises and more.Here some hosts from across the country weigh in.
Jazz on the Rocks
The Kitchen Sink
Jazz Notes
Pirates of the Carribean
sHIFT Radio
Scott Thomson

My Top 3 records of the year
Felix Da Housecat – He Was King – Nettwerk
Over the past couple releases Felix Da Housecat has struck me as a more diverse producer and I can appreciate that, although some styles aim towards electro and acidy old school flavours I can still dig it. The first track takes a new leap into the fun and exciting world he offers to electronic fans everywhere. The crafty electro pop sound combines the happy vocal of 'We all wanna be Prince'. Of course the track has a curious sound like the aforementioned artist so you'll definitely play it over and over again just so you can sing along to it. A lot of the next tracks all assemble towards an electro pop infusion with even a bit of rock efforts added for the scenesters. Doesn't hurt to cross some borders and recruit new folks right? Spank U Very Much takes you back to a more unevolved 80's pop sound. Do Not Try This At Home breaks up the electro pop for a lounge groove that would fit alongside an alternative hip hop pop track. The vocal is easy to stroll along with and the curious air raid horns guide you along with the guitar strumming. Another mind bender is Turn Me On A Summer Smile. It has a dash of electro but it's more of a rockers tunes with guitar opera sort of emotion. The vocals do it justice by lifting the backdrop of rock opera to another level. I'm unsure of where La Ravers fits into all of this. The noisy and sporadic adventure is not as assembled like the other tracks perhaps that could be the point as to misguide and return you back to normalcy when the time is right. Always a pleasure to immerse myself into the mind of Felix Da Housecat and I look forward to the next DJ mix compilation and albums of the future.
Oxide - www.nettwerk.com
Fuck Pony – Let The Love Flow - BPitch Control
After so many monikers Jay Haze still announces his latest crowning achievement. Let The Love Flow under the Fuck Pony alias is full of rich textures and purely hand crafted sounds from the machine. Right after his Fabric mix he now stands amongst his pears with Fuck Pony. Jay is a bit of a traditionalist in the sense of he doesn't stay close to the lines he makes his own forms around that line to create his masterpieces. His 'art' and music are ones to take in with zest as these emotional sounds just don't create themselves. From concept to finished product all the tracks have their own fundamental nature of being. From deep tech to quirky vocals on a housier tip to mellower tripped out grooves the sporadic and structured come together as one. "I Know It Happened" featuring Chela Simone is one of those techy tracks that sinks into your mind and won't leave due to its overwhelming ability to capture the combination of a house/gospel type vocal over a bumpin' Techouse groove. "Orgasm On The Dancefloor Saturday Night" tells a story of an orchestrated evening out while still being able to control your body but yet release the inhibitions through your feet. "Always Sunday" creeps into your body with its itch like beat and dark key arrangement tickle your senses. The fat kick drums wobble the lo fi and melodic nature of this song into a chilled out track. With so much to offer and giving so much it's hard to foresee where Jay Haze will take his listeners next but if anything it will be welcomed with an open ear.
Oxide - www.bpitchcontrol.de
Ross Couch – Night & Day – Body Rhythm
After doing an interview in early 2005 with Ross Couch I had already been immersed in his house sound and the music he offered on his label Tekstyle and other labels which he offered his music on. Although he hit some bumps in the road with distributors at the time its good to see that Ross Couch endured the troubles and kept the beat alive. Since then Body Rhythm was born and Ross Couch has also released on several other labels. His latest offering Night & Day merges the maturity of his productions and combines them into a package that offers up deep, funky chunky and soulful explorations. "People of the Night" is a perfect example of the fun loving atmosphere in a horn fueled jazzy track that just doesn't yield for nobody. The groove peaks with a swing feel and lots of horns to follow along. "Love at first Sight" slows down the energy and pulls in the deep and melodic side of Night & Day. I'm always up for a funky track but its nice to dive into the deep end and hear a deep track. "Within your Soul" is much of the same style. Heavenly piano arrangements softly accenting the kick drum and soothing vocal harmonies float effortlessly. One of the best track here though is " Use your Loaf" it has more of the swing house groove to it and it's a bit out of the ordinary but a welcome sound none the less. The 20's piano and horn blow out a quirky syncopated kick that gets your curious mind up and ready to dance it out.
Oxide - www.rosscouch.com

Most under-rated record of the yearVitamins for You – So he could dance with You – Factor
Its always amazing to hear and see the amount of talent that exudes from Winnipeg, there is no shortage from Bryce Kushner on this new studio album. The episodes of alternative rock and electro infused beats cover the electronic genres on this 9 track album to keep your senses stimulated amongst the collage of raw and engaging music. Some may call it techno for the new breed but even hearing the vocals you could compare it to Postal Service/Death Cab for Cutie with the merging of gritty vocals over captivating yet simple beat structure. You are captured immediately and are left in the right mood to enjoy it enough carry the tune with you after listening to the CD only after a couple listens. One Night Stand tells a story of lovers and how knowing doesn't seem be the best medicine all the time. In a race against all odds The End takes your hand and guides you through warp speeds of deep synth sounds and sometimes filtered eerie vocals. It's Over concludes the album with a cinematic soundscape of washed out keys and hovering screams. A dramatic ending or perhaps is it a call to revaluate the sounds and how they relate to your on behavior. To some it might not be that deep and emotional but perhaps most music made north of the 49 when you're locked away from the frigid temperatures outside during winter music can be your only savoir.
Oxide – www.sfeericle-records.com
Most over-rated record of the year
The Prodigy – Invaders must Die - R.E.D. Distribution
For those that have followed the wild stage antics of The Prodigy and its members Liam Howlett, Keith Flint, Keith Palmer since the early 90's it would seem now that that once inspiring rave/electronic stadium rock sounds have drifted off into nowhere land. The ravey sounds of screaming keys and droning kicks have suffered over time and not generated any good luck for this once jet setting band and returned to this new offering from The Prodigy. Although they should be congratulated at one time for giving aspiring producers across the world ideas because of their genre mixing styles of rave.breakbeat/hardcoe it's sad to see they haven't moved onto something new yet. But if you are stuck in that rut where your 3 times the size baggy pants still sit in your closet then perhaps it's time to bring back out and dress yourself with some candy bracelets.
Oxide - www.theprodigy.com
MSTRKRFT – Fist of God – Downtown
Its hard to imagine a band so talented amalgamating with so many illogical artists on this new album to destroy their reputation as an amazing group that not only defined some great Canadian indie danceable rock anthem tracks but stole the countries hearts with their debut album The Looks. The list not only is large but irritating with people like N.O.R.E, E-40, Ghostface Killah & Jahmal. These ghetto hip hop artists should have been left alongside the road with their own defaults, their music. Although there are a couple tracks that are worth a listen, but not worth an album purchase. Heartbreaker stands out as the only decent one and is the only listen worthy song as it has some great vocals from Al Puoudziukas & Jesse Frederick Keeler much like their material from The Looks. But alas the compliments stop there and I would urge a plea to the group to continue their awe inspiring remix work and stick to the formula that they somewhat created on their own.
Oxide - www.downtownrecordings.com
Best local release
Various Artists – Traffic – Balanced House
Balanced has grown since being a small Canadian prairie imprint boasting alternative sounds with broken beat, down tempo, hip hop excursions and now including more house music. A lot of the guidance for this compilation is from Solidaze. His many monikers span across musical genres but one that sticks out from the Balanced catalog is his DJ mixed album Solidaze Sessions by his own alias Duende. It's a look into the local Winnipeg scene of deep house plus exclusive samples from the Summit of the America's in Quebec City in 2001. Much like that energetic and thought provoking offering Traffic lends your ear to the newer sounds of the Balance team and the artists they have worked with recently. Some new comers, but still part of the group are Leaf System (Rise Ashen, Kasm & The Seed Organization) They were originally featured on Link Pins with Rocket Dub and Fisherman's Dub but here we get to hear the newly revamped version with a more floor friendly dubbed out roots remix by Rise Ashen. Moses Mayes steps into a new realm with their Being remixed by Solidaze. The track is a beautifully crafted journey into deep house with a lovely Sade esque vocal swooning over the melodies. For those who are unfamiliar with Moses Mayes they are and continue to be a crowd friendly funk band spreading the word of soul and party vibes with each of their shows and even nowadays side project LaBeato with members from Moses Mayes; Grant Paley, Nathan Reimer & Mark Penner they now delivery floor filling house with a signature pounding beats that's worth tossing your arms in the air every once in awhile. Another well known name in the house world is Miguel Graca. As a Portuguese descendent his musical tastes landed him into a great label called Bombay and even to this day his timeless classics are still hitting the speakers and airwaves from many a DJ. He rerubs Rise Ashen's A Warning!. This spectacular arrangement of deep drumming and soulful vocal stabs warms anybody to get up and shuffle your feet to these sounds. A favorite of mine from the past Anti Animosity has a wonderful vocal by Sarah Michaelson. Long time fans of Nordic Trax release will enjoy the styles Gavin Froome has to show and he doesn't hold back here. The walking bass line and uplifting groove carries on through a warm and bold array of keys floating onto each chorus line. Not to leave out Solidaze from all the praise but you can imagine all the following house sounds and production values and you have just soaked up and the exact precision that will emerge from Solidaze as well. By far out of all the solo efforts here Flight Response will grab your attention and stick in your head for a long time. The Bill Withers sampled guitar lick coats the funk fueled track with some soothing tribal drumming and tempered chords merge along to coast you along the Latin influenced groove right till the end. Always a pleasure to hear any Balanced records artist/DJ performs leaving you to get all the interesting and enjoyable efforts from their catalogue.
Oxide – www. balanced-records.com
Best personal campus/community radio moment or experience of the year.
At the last AGM's hearing about the move into newer facilities for late 2010 and also getting the confidence to get back into on air sales.
Record you are most anticipating for 2010
An album that has some effort put into it unlike most bands/electronic producers who just regurgitate, explore the broken lines and genre morphing or just create your own style and not to forget that real instruments bring the warmful to any production.