!earshot picks for 2009 - Jazz Notes with Jim
Jim Dupuis
Jazz Notes
CFBX 92.5 "The X"
Kamloops, BC
Wednesday 5-7 PM PT
My jazz show is primarily driven by the "new" jazz we receive but I manage to include a mix of complementary music to enhance these selections. This could come from any time period or genre. I like to give information about the artists, often focusing on the interesting or unusal. I record interviews with Canadian jazz artists and play them as features on Jazz Notes and occasionally submit them to !earshot-online.com for publication. I attend many local music performances and travel to Kelowna, Vernon, Salmon Arm, and Vancouver to catch various music festivals. Some of the greats I saw this year were Sonny Rollins, Bob Dylan, Buddy Guy, Dr. John, Johnny Winters and John Mayall. I have an extensive photo collection of musicians. Many are on my Myspace page at www.myspace.com/jazz_notes. I am on two Board committees at CFBX and when I want to get away from music you can find me on a golf course.
2009 in Review
Another great year in music has come and gone, Time to take a look back, take stock, remember the good, try to get past the over-rated, highlight some over-looked gems. But first we have some playlists the capture the year in music (from a personal viewpoint)...
Best of 2009 Playlists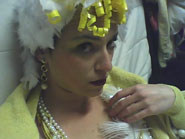 Lo-fi Countdowns/Pseudo-Scary Animal Names
By Bruno Mazzotta
The Shit that Hit in 2009
By Andrea-Jane Cornell
Grandfathers In The Ground/ Locket Full of Losing/ Inter-provincial Pen Pals
By Tara-Michelle Ziniuk
Vibe Line
By Prymtym

Picks and Pans 2009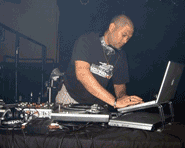 Looking back at some of the best, the over-rated, local surprises and more.Here some hosts from across the country weigh in.
Jazz on the Rocks
The Kitchen Sink
Jazz Notes
Pirates of the Carribean
sHIFT Radio
Scott Thomson

My Top 10 records of the year in no particular order
Primarily Instrumental Recordings
Barry Romberg's Random Access Was Shall Why Because (Romhog Records)
Normand Guilbeault Ensemble Hommage A' Mingus (Ambiances Records)
Houston Person with Ron Carter Just Between Friends (Highnote Records)
October Trio with Brad Turner Look's Like It's Going to Snow (Songlines)
Hal Gilper Art Work (Origin Records)
Brandi Disterheft Second Side (Justin Time)
Corey Weeds Quintet Everything's Coming up Weeds (Cellar Live)
Primarily Vocal Recordings
Coco Love Alcorn Joyful (Independent)
Brigitte Zarie Make Room for Me (Independent)
Sarah Craig The Threshing Floor (Independent)
Most under-rated record of the year
Brigitte Zarie Make Room for Me (Independent)
Young Canadian woman with lots of talent trying to make it with a big band sound in the city that never sleeps. It's up to you … New York, New York.
Best local release
Perry Tucker Out of My Mind at Last (Artist's Way Music)
Perry Tucker is a local singer/guitarist, songwriter who is part of a group, called Scully and the Mulders. Every song on this solo EP was composed and arranged by Tucker. Out of My Mind at Last contains gritty lyrics. Perry Tucker sings of homelessness, friendship and missed opportunities. Out of My Mind at Last is a combination of folk blues with rock influences. This little gem, with only 200 CDs pressed may become a local collector's item. Scully and the Mulders are a fixture at local fundraising efforts for the food bank.
Best personal campus/community radio moment or experience of the year.
I joined many of "The X" program hosts on a blues cruise bus to Kelowna to see blues great John Mayall. Two of our blues hosts Vince Almond and Brant Zwicker got to meet him.
Record you are most anticipating for 2009
Kamloops' own Leisure Suite has been threatening to put one out. Both Mike Turner and Kathi Marshall have very busy lives outside this project and good things come with time. Maybe this will be the year. And in the strange but true category: the new one from Barbara Streisand (don't tell anybody) which was recently released and I doubt will be coming to a college radio station.