Tara-Michelle Ziniuk Best of 2009 Playlist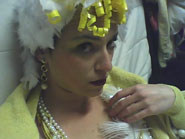 Tara-Michelle Ziniuk
Program Coordinator
CFRU 93.3FM, Guelph
I've been thinking of doing a hybrid country and hip hop show, which is not well reflected in this particular mix of mostly suicide sad chair dancing songs.
2009 in Review
Another great year in music has come and gone, Time to take a look back, take stock, remember the good, try to get past the over-rated, highlight some over-looked gems. But first we have some playlists the capture the year in music (from a personal viewpoint)...
Best of 2009 Playlists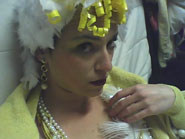 Lo-fi Countdowns/Pseudo-Scary Animal Names
By Bruno Mazzotta
The Shit that Hit in 2009
By Andrea-Jane Cornell
Grandfathers In The Ground/ Locket Full of Losing/ Inter-provincial Pen Pals
By Tara-Michelle Ziniuk
Vibe Line
By Prymtym

Picks and Pans 2009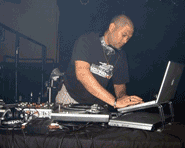 Looking back at some of the best, the over-rated, local surprises and more.Here some hosts from across the country weigh in.
Jazz on the Rocks
The Kitchen Sink
Jazz Notes
Pirates of the Carribean
sHIFT Radio
Scott Thomson

Grandfathers In The Ground/Locket Full of Losing/Inter-provincial Pen Pals
My 2009 Playlist
Cousins – Out On Town (Youth Club): Write Me A Song

Who wants to go to a shitty show? No one.

Julie Doiron – I Can Wonder What You Did With Your Day

90% of what I had to say about Liz Phair last decade I have to say about Julie Doiron now. She's poppier than I usually enjoy, she's rockier now than she was in her earlier releases, I don't want to be endeared by choppy or obvious and I totally am.

Rural Alberta Advantage – Hometowns (Saddle Creek): The Dethbrige In Lethbridge (Endearing/Jagjaguar): Spill Yer Lungs

Not even joking, my grandfather died while I was listening to this song. Deep? True.

Clues – Clues (Constellation)– Perfect Fit

Clues put on a good show even after being hit by lightening. Thanks Montreal.

Sarah Mangle Buys A Bear – We Wanna Know (Self-released): Closer

Sarah Mangle is able to tell 14 stories in about 5 sentences in any given one of her songs.

The Mountains and The Trees – Hop, Skip & A Jump EP (Self-released): Up & Down

Easily most under-attended to release of the year was Newfoundland's Jon Janes, backed up by the Valleys & Seas Orchestra.

Jon-Rae Fletcher - Oh Maria (Weewerk): The Big Talker

This is likely one of my top 3 songs of the year, were we going chronologically.

Doug Paisley – Doug Paisley (No Quarter): Wide Open Plain

I wish my father had written this song. It's important to have faith in simple songs.

The Deep Dark Woods – Winter Hours (Black Hen): The Winter Hours

I searched "deep + dark + whiskey + gin" one night after a show in a dive bar in Guelph and am saving you all this unfruitful work.

Richard Laviolette & The Oil Spills – All of Your Raw Materials (Self-released): Winterbreath

Richard released a country album and a rock album this year. I narrowed my picks to 6 tracks but that was as far as I got.

Chris Yang – Changes of State (Self-released): Why Go Out A Killing

Beautiful bedroom-made protest music.

Timber Timbre – Timber Timbre (OOTS/Arts&Crafts) – We'll Find Out

I want to write a perfect sentence here which includes the words "consistent" and "solid." I don't have one, so that's going to have to do.

Silver Starling – Silver Starling (Last Gang): Ghosts

There is summer in Canada!

The Lovely Feathers – Fantasy of the Lot (Sparks): Family That Doesn't Know The Game

On one road trip we wanted to stay awake…

Partytime –What Have You Learned – (Self-released): Darn That Dream

I thought this song was about a dream actually being darned, like a sock. Billie Holiday made this one popular. I've been dying to write about it for the sake of titling the piece Pity Party. And because Partytime is awesome and totally worthy. One of the most gut-death depressing albums of the year for sure.

Weird Weather – Surface of the Moon (Self-released): Wrote You A Song

Maybe Weird Weather wrote this song for Cousins.