New Shit Best of 2009 Playlist
Andrea-Jane Cornell sits at the helm of CKUT's music department in Montréal.
She hosts New Shit Monday Afternoons 3-5pm http://newshitradio.blogspot.com/ and Where's the Beat? on Wednesday mornings 9-11am myspace.com/wheresthebeat.
Have a listen some time, live streaming and archived programs at www.ckut.ca
2009 in Review
Another great year in music has come and gone, Time to take a look back, take stock, remember the good, try to get past the over-rated, highlight some over-looked gems. But first we have some playlists the capture the year in music (from a personal viewpoint)...
Best of 2009 Playlists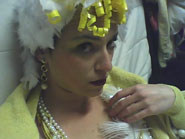 Lo-fi Countdowns/Pseudo-Scary Animal Names
By Bruno Mazzotta
The Shit that Hit in 2009
By Andrea-Jane Cornell
Grandfathers In The Ground/ Locket Full of Losing/ Inter-provincial Pen Pals
By Tara-Michelle Ziniuk
Vibe Line
By Prymtym

Picks and Pans 2009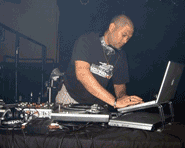 Looking back at some of the best, the over-rated, local surprises and more.Here some hosts from across the country weigh in.
Jazz on the Rocks
The Kitchen Sink
Jazz Notes
Pirates of the Carribean
sHIFT Radio
Scott Thomson

Tune into New Shit on January 04 3-5pm for the shit that hit in 2009 to get an earful of this playlist plus a few more. If you miss the live show, grab the archive podcast from the CKUT website
The Shit that Hit in 2009
Feast of Spirits – Feast of Spirits - (Haunted Clockwork): A Miraculous Valley
Shaking percussion, vocal lamentations, re-purposed toys, analog swirls, crackles, swells and traces of the mythical comprehenasaurus.
Land of Kush – Against the Day – (Constellation): The Light over the Ranges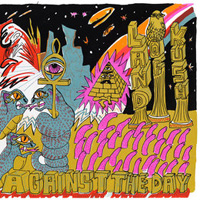 The constricted larynx meets the extended voice and minimal space-synth intervention, leading into a subdued build up from the string and woodwind sections of Shalabi's 30 piece orchestra.
Bernardino Femminelli – Las Enamoradas – (Self Released): Las Enamoradas
Hypnotic minimal filtered analogue synthesis. A wash of high frequencies hovering above incessant pulsations that conjure up imagery from Teshigahara's Woman in the Dunes.

Cave – Psychic Summer – (Important): High, I Am
Driving psych picks up a kraut rock hitchhiker ~
39 Clocks – Zoned: Recordings 1987-1980 Rewind – (De Stijl): Rainy Night Insanities Pranksters of the 80s Hannover scene bring the haze steeped in a VU vibe while chanting "the opera awaits" over an slow crescendo of wailing clarinet, bowed strings, what sounds like a drum machine, and a possible power tool flourish here and there.
Chandra – Transportation – (Cantor): Concentration
The pull of Chandra's monotone vocal delivery come internal monologue over the post-punk/no-wave sound of The Dance is enthralling. Let's go let's go let's go … it's like she's giving herself a pep talk – priceless, thanks Mr. Cantor records for reissuing this 80s era pearl.
Eric Carbonara - Towards A Centre of Infinite Flux – (Majmua): Nyquilist
The resonance of Carbonara's guitar is transcendent; a seamless meld of traditional technique from north Africa, India, and Spain with rogue form and delivery.
James Blackshaw – The Glass Bead Game – (Young God): Cross
Vocal harmonizing laced with Philip Glass meets the current Blackshaw's 12 string guitar. The perfect accompaniment for a bicycle ride through the country-side on a warm summer day.
Max Richter – Memory House – (Fat Cat): Sarajevo
Cinematic. Operatic. Cathartic.
Echoes Still Singing Limbs – S/T e.p. – (Self Released): Western
Accidental incidentalism: Strained vocals lament, a cello sounds like someone's torturing a rooster, loose strings on a guitar, wailing, tin cans, antlers, foot stomping…..
Omon Ra – Monolith 1 – (Fixture): Don't Be A Tack
This is magic, paired down. See Victor Pelevin's novel – I think omon ra embodies the spirit of the fictional omon ra quite adequately.
Tom James Scott – School and Rivers – (Bo'Weavil): Seabird
Guitar, field recordings, tuba sweet melodic lines enshrouded by a hushed ambient drone.

Darcy James Argue's Secret Society– Infernal Machines- (New Amsterdam): Phobos
After listening to the first 10 percussive seconds of this track, I decided that it would be one of my tops, I am a sucker for a big bands with an innovative style and a taut rhythm section (18 strong).

Hex Love – Your Love of Music Will be an Important Part of Your Life – (Porter): Boose Who
Clusters of sound objects strung together amidst frantic percussion. Modern concrète
Excepter – Black Beach – (Paw Tracks): Sand Dollar
Rise and fall of the tide, some flute in the distance carried by the wind, percussive elements, the sound of rock on rock, sand and mud, sounds like my summer 09.
Jana Winderen – Heated – (Touch Tone): Live in Japan
Recordings excavated from the depths of dark nordic lakes, mixed live in Japan, ice melts making Xenakian sounds mixes with wind, eerie underwater echoes and voices of the unknown.
Stuart Dempster, Tom Heasley, Eric Glick Rieman – Echoes of Syros – (Full Bleed): Echoes of Syros
A vast darkening drone-scape populated by processed and unprocessed tuba, trombone, digeridoo, and electronics.

Ata Ebtekar & the Iranian Orchestra for New Music- Ornamental(Works of Alireza Mashayekhi - (Isounderscore): Meta Xy
This composition follows a circular pattern where the original timbres, rhythms and melodies as performed by the Iranian Orchestra for New Music emerge from Ebtekar's electronic interventions, only to be reabsorbed and reconfigured by the electronic processing.