!earshot picks for 2009
Chris Hibbard
Host of The Kitchen Sink and the CKXU Spotlight
CKXU 88.3 FM (Lethbridge)
www.chris.hibbard.
wordpress.com
2009 in Review
Another great year in music has come and gone, Time to take a look back, take stock, remember the good, try to get past the over-rated, highlight some over-looked gems. But first we have some playlists the capture the year in music (from a personal viewpoint)...
Best of 2009 Playlists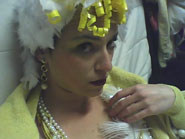 Lo-fi Countdowns/Pseudo-Scary Animal Names
By Bruno Mazzotta
The Shit that Hit in 2009
By Andrea-Jane Cornell
Grandfathers In The Ground/ Locket Full of Losing/ Inter-provincial Pen Pals
By Tara-Michelle Ziniuk
Vibe Line
By Prymtym

Picks and Pans 2009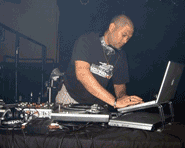 Looking back at some of the best, the over-rated, local surprises and more.Here some hosts from across the country weigh in.
Jazz on the Rocks
The Kitchen Sink
Jazz Notes
Pirates of the Carribean
sHIFT Radio
Scott Thomson

2009 was a great year for music! Here are just some of my personal favourites - music for every occasion.
ELECTRO
Music from Vancouver, Montreal, Edmonton, Germany and France - the music of these guys should pack dance floors anywhere in the world.
Longwalkshortdock - Casual Tea - (Independent)
Vitalic - Flashmob - (Play It Again Sam)
Boys Noize - Power - (Last Gang)
Shout Out Out Out - Reintegration Time - (2.O.G. Ent./P.A.L.)
The Slew - 100% - (Puget Sound)
BEATS & RHYMES
Over beats that are sheer poetry, these artists drop albums that are seamless and memorable - rattling around in your brain for weeks afterwards like an addiction that must be fed.
Jamie T. - Kings and Queens - (Astralwerks)
Brother Ali - US - (Rhymesayers)
K'naan - Troubadour - (A&M/Octone)
Aceyalone and the Lonely Ones - (Deconstruction)
Ocote Soul Sounds & Adrian Quesada - Coconut Rock - (Eighteenth Street(
SUNNY DAY MATERIAL
Feeling introspective and want some time to yourself? That is what beautiful music like this was invented for. Relax a little sometime.
Paolo Nutini - Sunny Side Up - (Atlantic)
Fink - Sort of Revolution - (Ninja Tune)
Doves - Kingdom of Rust - (Heavenly/Astralwerks)
The Hours - See the Light - (A&M)
The Veils - Sun Gangs - (Rough Trade)
MINDBLOWERS
Does your stereo volume go up past 11? Do you have neighbours or roommates that you want to scare away from your neighbourhood? Do you just want to scream and shake something? These artists understand your pain.
Future of the Left - Travels With Myself and Another - (4AD)
Priestess - Prior to the Fire - (Indica)
Wolfmother - Cosmic Egg - (Modular)
Clutch - Strange Cousins From the West - (Weathermaker) / The Company Band - S/T - (Venture Capital) / The Bakerton Group - El Rojo - (Weathermaker)
Kylesa - Static Tensions - (Prosthetic)
Barn Burner - Bangers - (Phantom Domestic)
Propagandhi - Supporting Caste - (Smallman)
Gallows - Grey Britain - (Reprise)
Therapy? - Crooked Timber - (Dr2)
Them Crooked Vultures - S/T - (DGC-Interscope)
REISSUES
They're back and they're better than ever - seriously.
Tom Petty - Live Anthology - (Reprise)
Morphine - At Your Service - (Rhino-Rykodisc)
Nirvana - Bleach - (Sub Pop) / Live at Reading - (Geffen)
OTHER NOTABLE MENTIONS
Just try 'em. You'll like 'em.
Art Brut - Art Brut Vs. Satan - (Downtown/Cooking Vinyl)
White Rabbits - It's Frightening - (TBD Records)
Paper Cranes - Chivalry's Dead - (Unfamiliar)
Jarvis Cocker - Further Complications - (Rough Trade)
Harlem Shakes – Technicolor Health - (Gigantic)
Dead Man's Bones - S/T - (ANTI)
Ben Harper and Relentless7 - White Lies for Dark Times - (Virgin)
Pilot Speed - Wooden Bones - (Wind-Up)
All the Saints - Fire on Corridor X - (Killer Pimp/Touch and Go)