A Playlist for 2009: Lo-fi Countdowns/Pseudo-Scary Animal Names
Bruno Mazzotta, host of:
Bazooka Bear Sound Cathedral
CFBX, 92.5FM
Wednesdays 8-9pm (Pacific Time)
Kamloops, BC
http://www.bazookabear.com
http://thex.ca
With school coming back to haunt my life I have had to back off the radio show commitment during the last half of this year. I'm still exploring and hunting for new music as much as I can. Right now that means sifting through the new arrivals at CFBX as well as trying to keep one eye half-opened peering into the cauldron of internet discoveries.
2009 in Review
Another great year in music has come and gone, Time to take a look back, take stock, remember the good, try to get past the over-rated, highlight some over-looked gems. But first we have some playlists the capture the year in music (from a personal viewpoint)...
Best of 2009 Playlists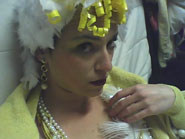 Lo-fi Countdowns/Pseudo-Scary Animal Names
By Bruno Mazzotta
The Shit that Hit in 2009
By Andrea-Jane Cornell
Grandfathers In The Ground/ Locket Full of Losing/ Inter-provincial Pen Pals
By Tara-Michelle Ziniuk
Vibe Line
By Prymtym

Picks and Pans 2009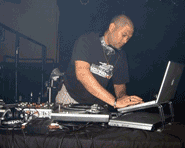 Looking back at some of the best, the over-rated, local surprises and more.Here some hosts from across the country weigh in.
Jazz on the Rocks
The Kitchen Sink
Jazz Notes
Pirates of the Carribean
sHIFT Radio
Scott Thomson

Lo-fi Countdowns/Pseudo-Scary Animal Names: Walking Through the 2009
Micachu - Jewellery - (Rough Trade): Vulture
Sweet, sweet pop-noise from the UK. She's slamming everything together and it's working. A strange greeting for your ears.

Animal Collective - Merriweather Post Pavilion - (Domino): My Girls
I like the last half of Fall Be Kind better than most of Merriweather, but this song is perfection. The only thing raising the bar is the video/song combo for this tune. So good - no matter how played out it is.

Hooded Fang - Friends In Bellwoods 2 -(Out of This Spark): Highway Steam
Yes Indie Rock. Indie Pop...wherever you're sitting. Way better than the EP released earlier on by these guys. This is such a good song. Really simple, but feelin' so good.

Ducktails - Landscapes - (Olde English Spelling Bee): Roses
Too much great music from this guy over the last year. I could have put at least five different songs in the place of this one. Of the bunch this one probably isn't even the closest to my aesthetic leanings, but it is really damn beautiful and makes me feel a lot.
Small Black - Self Titled EP - (CassClub): Despicable Dogs
The video blew my mind. Broken heroes still trying to make it go with a smile. Well, that's the visual...but even without it this song is really strong. Lots of dreaming.

Heavy Times - The Future Rules - (Dinosaur Club): You Need a Different Life
About as lo-fi as it gets. Half of this album rules, and this track is one of the gems. A lot of push happening under the surface of distortion. It seems more like it's inside of your body that way.

Dirty Projectors + David Byrne - Dark Was the Night - (4AD): Knotty Pine
This song is so great. Tribal punctuations stuttered into a new dimension without alienating you one bit. Such an awesome feeling running through this thing. Straight up smiles on your face.

The Clean - Mister Pop - (Merge): Are You Really on Drugs?
Why? I don't know. It just has something warbling into your mind - taking you off into a daydream of old REM migrated to some other pastoral countryside. Plus there's something else happening. I don't know exactly what it is.

Port-Royal - Dying In Time - (n5MD): The Photoshopped Prince
I almost missed this song amongst the atmospheric and amorphous vibe of the rest of the album. This verse reminds me of old Magnetic Fields even though it sounds like a Russian electronic future as imagined from the minds of 1982. So good.

Predrag Delibasich - This Season's Colourful Tones - (Heartless Robot Productions): Through the Gardens of St. John's Wort
Man! Marching down the street through in some kind of green-forest pathway setting. I love this vibe. This song doesn't even do anything! It just gets better and better! That is some serious exclamation-mark love!

Kurt Vile - Childish Prodigy - (Matador): Freak Train
Ok. You win. No question. How free-wheeling does this guy get? What the hell is going on here? It's the best thing ever. This album rules and I had a tough time deciding between this track and "Heart Attack". Both are great, but this one is coming through the page a bit more. You're not quite safe in his web-spin, but you know it's the only place you want to be. It's a whole new story there.

Dead Gaze - Small Lava - (Cats Purring): You'll Carry on Real Nice
More lo-fi lovebirds. This one is perfect. So noisy and so "sneery". Yeah, I'm using that word. Despite the "sneery-ness" and the stylized recording style there is a huge amount of real, "you can't fake that" type feeling in this one. So damn good. Go find this EP.

Terror Bird - Sociopaths Are Glam - (Night People): White Lights
Nikki Never is gonna save the world. Ok maybe not, but she's got a voice to take it all over. Unbelievable. This song was in my head more than anything else this year. I can't shake it, and I wouldn't want to anyway. I really hope she keeps making music.

Marked Men - Ghosts - (Dirtnap): Ditch
Jay Reatard is dead and that sucks. This isn't Jay Reatard – I guess this is more "punk" - but it feels amazing like his best stuff did. So alive, and so ready to roll. Feelin' the teenage heartbeat of America still flying the rushin' flag of rebellion.

Peaking Lights - Imaginary Falcons - (Not Not Fun/Night People): Silver Tongues, Soft Whispers
Perfect. You might be bored. I'm way out there on this one. So good. I don't have much else to say; it's ridiculously beautiful and I don't think it can get any better. A paused moment outside of time and inside of life.

Blank - The Third Old Life Compilation - (Old Life): Tripe
It's kinda got this reggae-ish feel to it. So worry-free and celebratory. A sustainable feeling though. One that won't go away or sell you out midstream. This song is a place where you could live forever...washing in and out of sleep again and again. Makes me feel so good.